Discussion Starter
·
#1
·
This project is a prelude to the Indigo projects rejuvenation; a hardware and cooling upgrade.
Currently Indigo is armed with an Asus A8N32-SLI Deluxe / x2 3800 + / 7900GT (volt-modded) / 2 x 1GB DDR Kingston RAM.
As much as I love the Manchester, and considering it is my first true love
, it was a difficult decision to replace it.
Anvil will be a test bench for liquid cooling, and the platform that I will use to configure the updated hardware and cooling for Indigo. This 2-tier, multi-stage project will be happening simultaneously with the plastic-surgery that Indigo will require to accomodate liquid cooling.
This project will be started within the fortnight, after I have finished the current Panel Project that I am working on. I already have all of the hardware required, but some of it needs a thorough cleaning and overhaul before it can be put to use.
For starters, here are some images of Anvil in the making.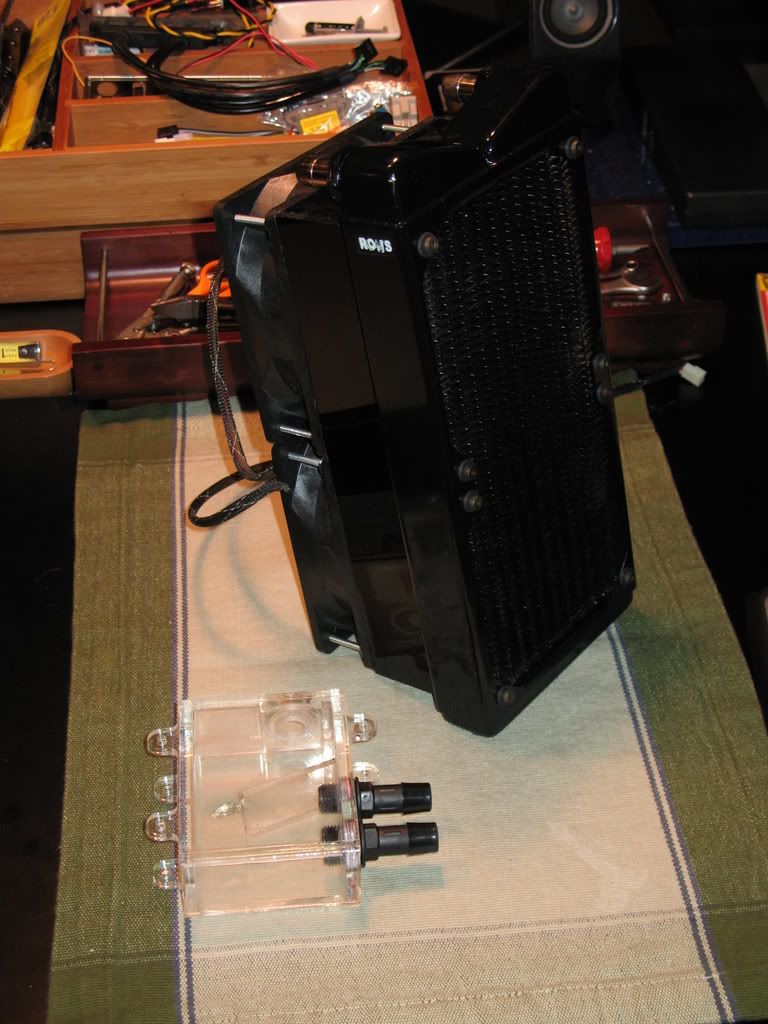 Gemini was the organ-donor for the liquid cooling components. One loop goes to Anvil, the other will go to Indigo.