Discussion Starter
•
#1
•
hi.
This is a project that I have been working on over the last 3-4 months.
I have been collecting hardware through the good ol' fashioned bartering system, and using hardware from previous builds and scrapped projects. Now I am ready to get pwn'd....
System Specs:
Asus P5K-VM motherboard
E6850 @ 3.6GHz
Patriot DDR2 PC6400 (2 x 1GB)
150GB Raptor
Optical drive
HD2900XT
Silvestone Strider PSU
Cooling Specs:
D-Tek Fuzion (lapped)
Swiftech MCR220 radiator
Custom radiator shroud
2 x Panaflo 38mm x 120mm
Swiftech micro-res
Laing pump
2 x 60mm fans
1 x 80mm fan
Delta 120mm fan
Zalman MFC-1 fan controller
note: The Delta is a beast! When I turn it up all the way I have to place weights on the case to stop it from scooting accross the table!
-lol j/k
I knew that I would not be able to fit all the gear in the case - there was noooooo way that was gonna happen.
I had to compromise and side-mount all the gear. I did not post a log as I was uncertain that this project would meet with success. My backup plan was to re-install the stock panels, or make new ones for air cooling and simply use the stock CPU cooler.... it looks like I can keep it liquid cooled.
... but it ain't pretty.
I will do this backwards: Here is the completed LAN Box.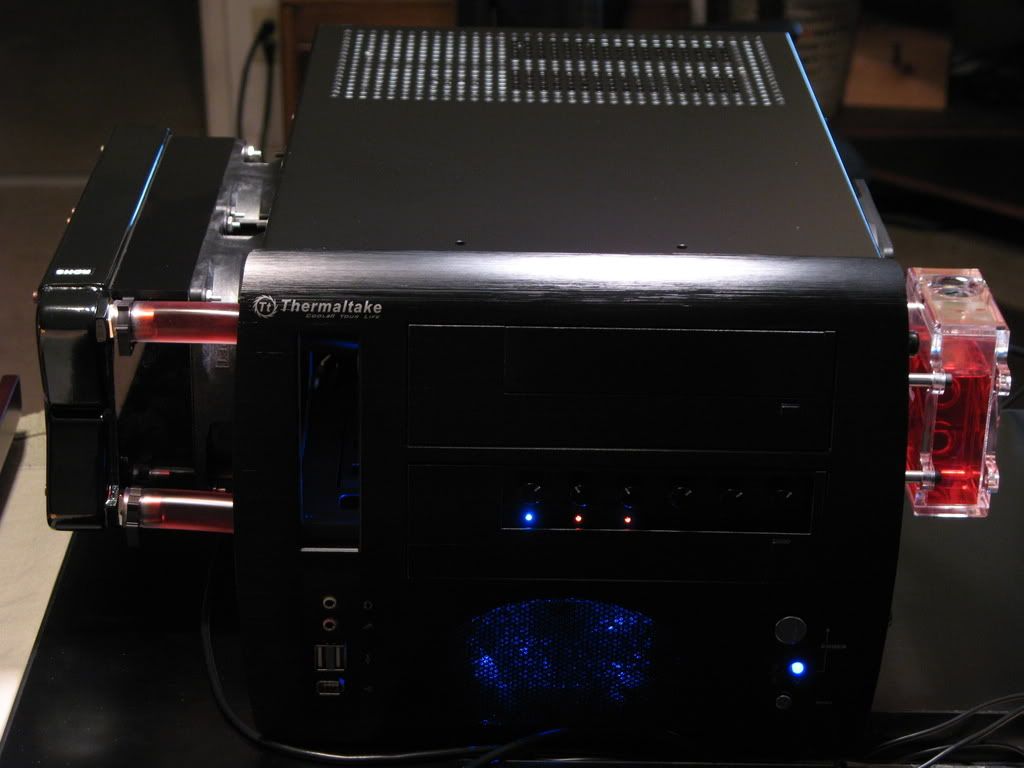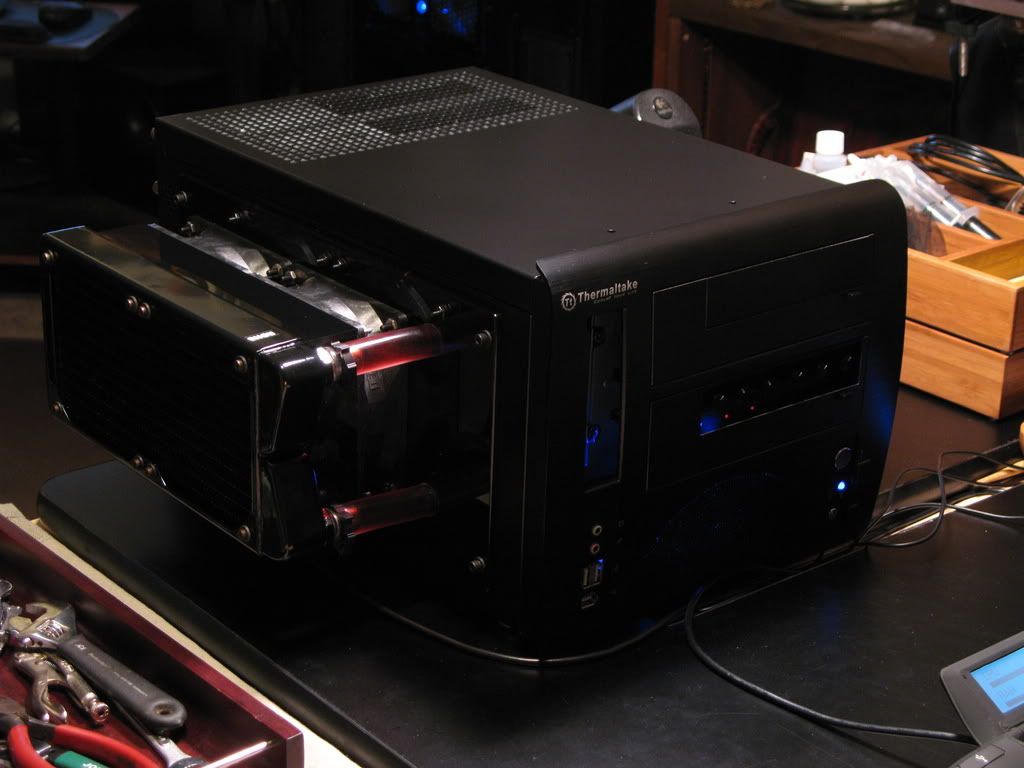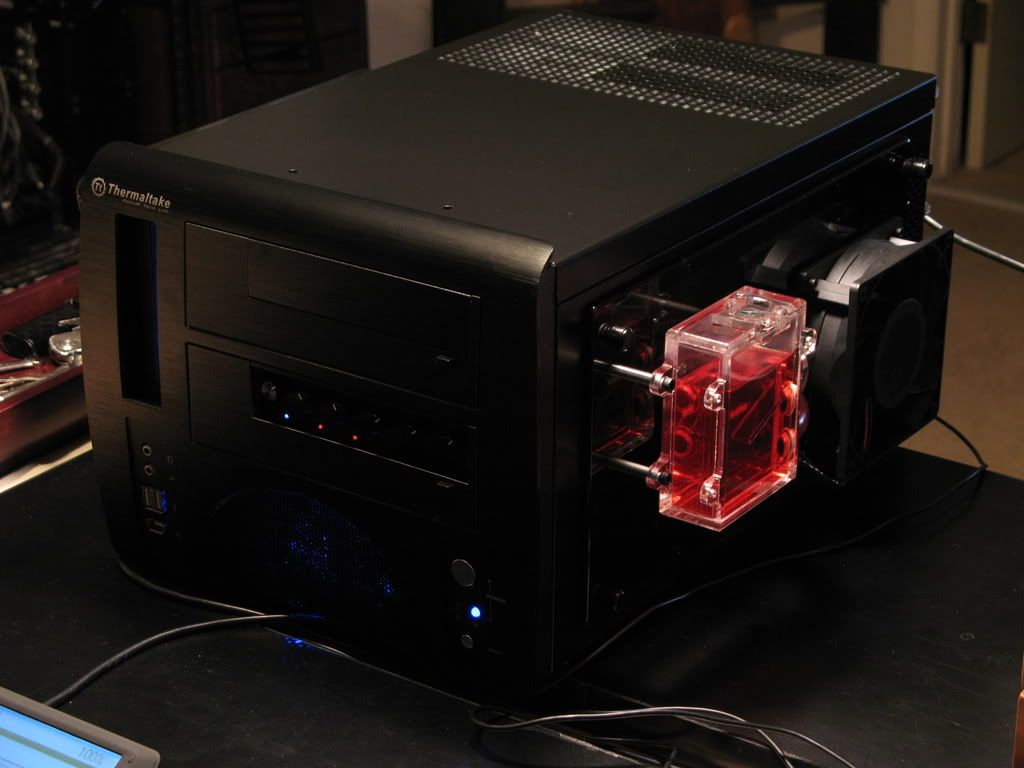 My latest dumb-trick? You may see that the front 3.5" bay is open-air. As much as I would like to say that it was intentional... it wasn't. I was trying bend the small metal box-cover thingie and the darn thing snapped off in my hand.
I'll have to come up with a fix... I also removed the handle...