Discussion Starter
•
#1
•
I found an old ampilifier. I want to connect my 2 pioneer speakers to this but i am a noob when it comes to this stuff.
Anyways i know i need a cable that has 2 RCA jacks in one end and a headphone jack in the other so i can connect the amplifier to the soundcard.
This is the cable i need :
I have 2 RCA jacks and a headphone jack but i don't know how to connect them : / Can anybody help me here ?
This is what i have now... I have to connect them together. Colored lines are the wires (Yea my MS paint skills again
)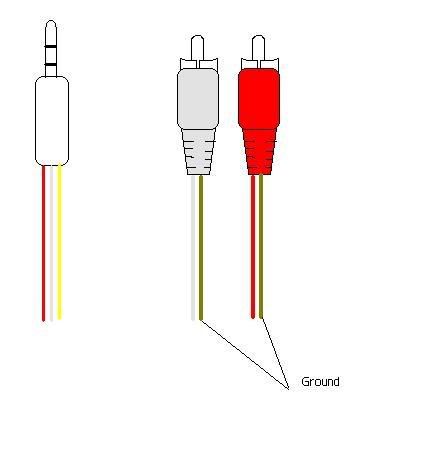 THANK YOU !