Discussion Starter
·
#1
·
ok so some of you guys saw my first mod
http://www.overclock.net/case-mods-g...-some-fun.html
with the samsung case.. it's sloppy and needs major improvement obviously but i still love it
and i wanna keep the form going...
Here is my problem....
I want to pull the hardware out of the old plastic hardshell case and put it in the case to the right of it...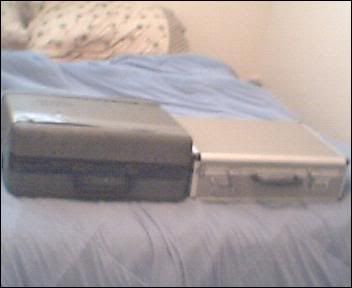 The one on the right is not nearly as tall.. i lose at least a full inch.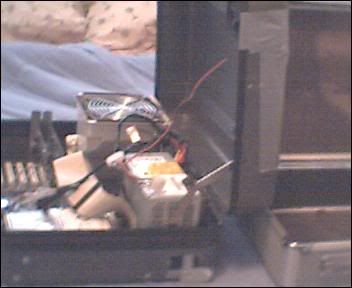 As you can see, i lose much needed airspace and wont be able to shut the case. due to 1)the cooling fan on the sidemount CPU and the Power supply...
a prime example of my delimma....
so.... lets hear some insight?
:withstupi