Discussion Starter
•
#1
•
hey all.
I'm having some trouble setting up RAID 0 on my Crosshair 2 with Win 7. I need to create a driver disk, yet when I download the file from ASUS, its merely a text file in the Windows 7 folder. Can't do much with a text file. Does anyone here have any suggestions? When I try to create a driver disk with the Vista 64 files, it tells me "unable to get disk information". No go there... So what do I do? Any suggestions are welcome.
here's the contents of the folder: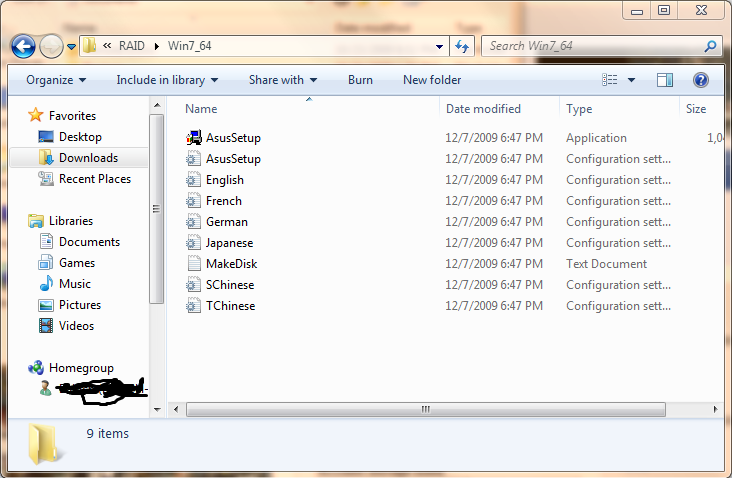 Here's what happens when I click on the AsusSetup application:
I appreciate
ANY
suggestions. Thanks!