Discussion Starter
·
#1
·
Got this mobo/cpu/fansink already assembled a while back and thought maybe the TIM was unevenly spread or partially missing so today I re-installed the fansink with AS5 applied.
This is a SS of HWM after running a WEI test. Stock clocks and volts.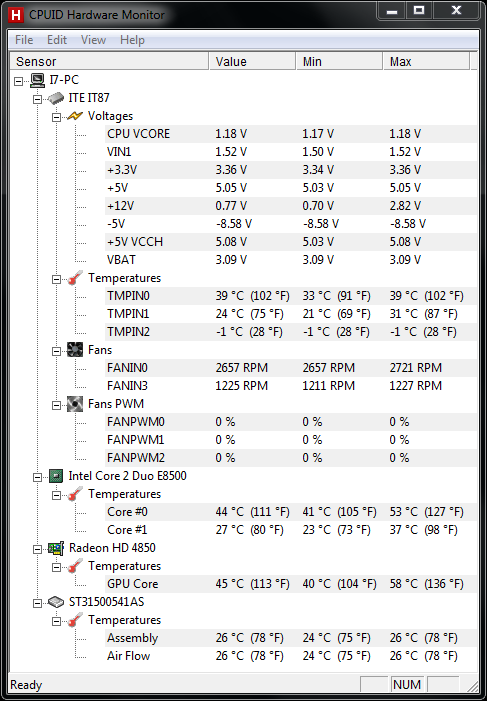 The cooler is a Zalman CNPS9700LED
I shimmed the retainer bracket to get more pressure to the cpu which helped temps 4-7 deg C but the weird temperature differential between cores still persists. I haven't expeienced this with other C2D cpu's.
Any ideas?