Discussion Starter
·
#1
·
Anybody care to give some feedback on whether this is a good start to a design?
Product: XSPC RASA 750 RS360 kit
Case: CM HAF 912 (not shown)
Materials: Sheet steel for all design elements (I have a MIG welder which limits me to steel)
For symmetry sake I designed it with a split scoop for intake (top) and the same as a diffuser for the exhaust (bottom). Would the loop be too long for the XSPC pump to push? Primarily start with CPU only and maybe throw a block on the GPU one day. Rad nipples are at the back. Case grommets for WC tubes are at the back of my HAF case as well.
Intake, top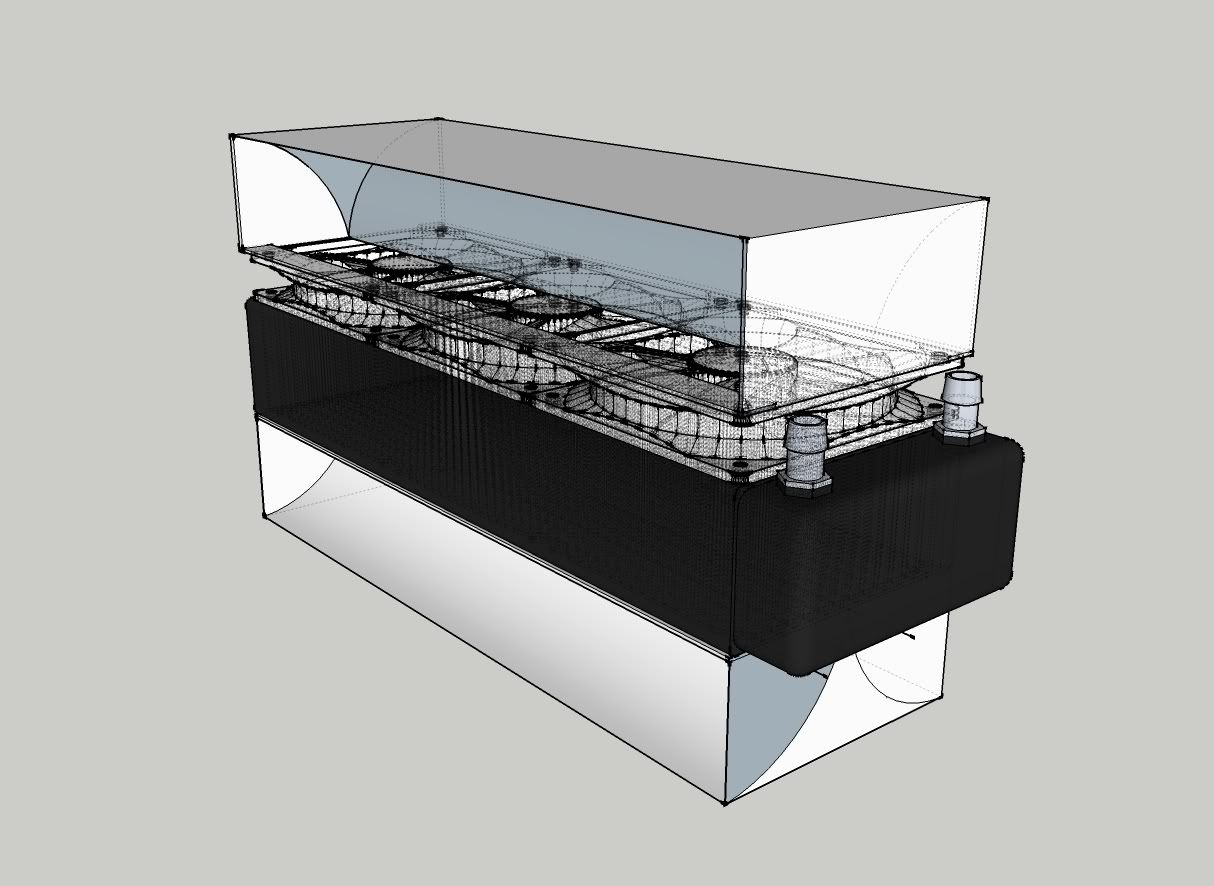 Another shot from below showing exhaust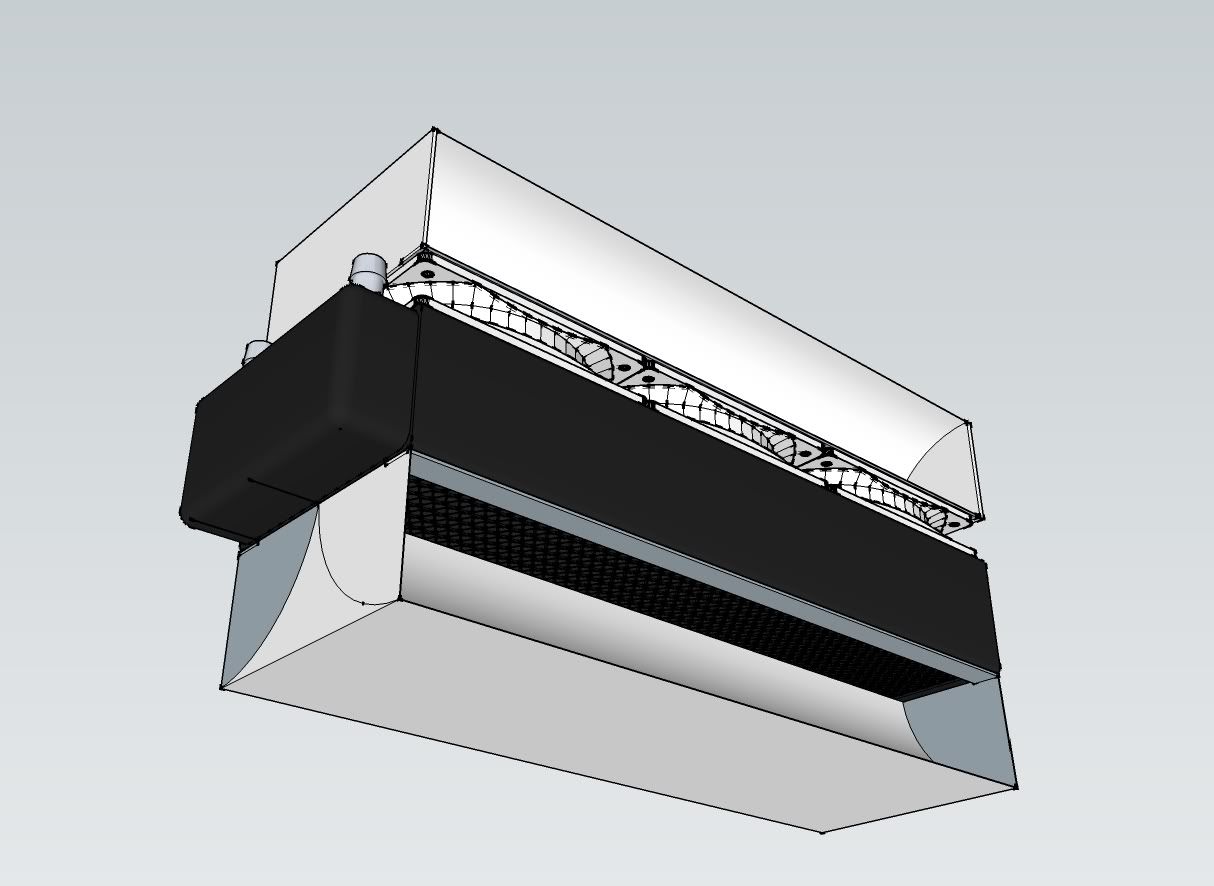 Something like this to create a foundation for the PC and as a mounting surface for the XSPC 750 Pump Dual Bay reservoir combo and/or fan controller.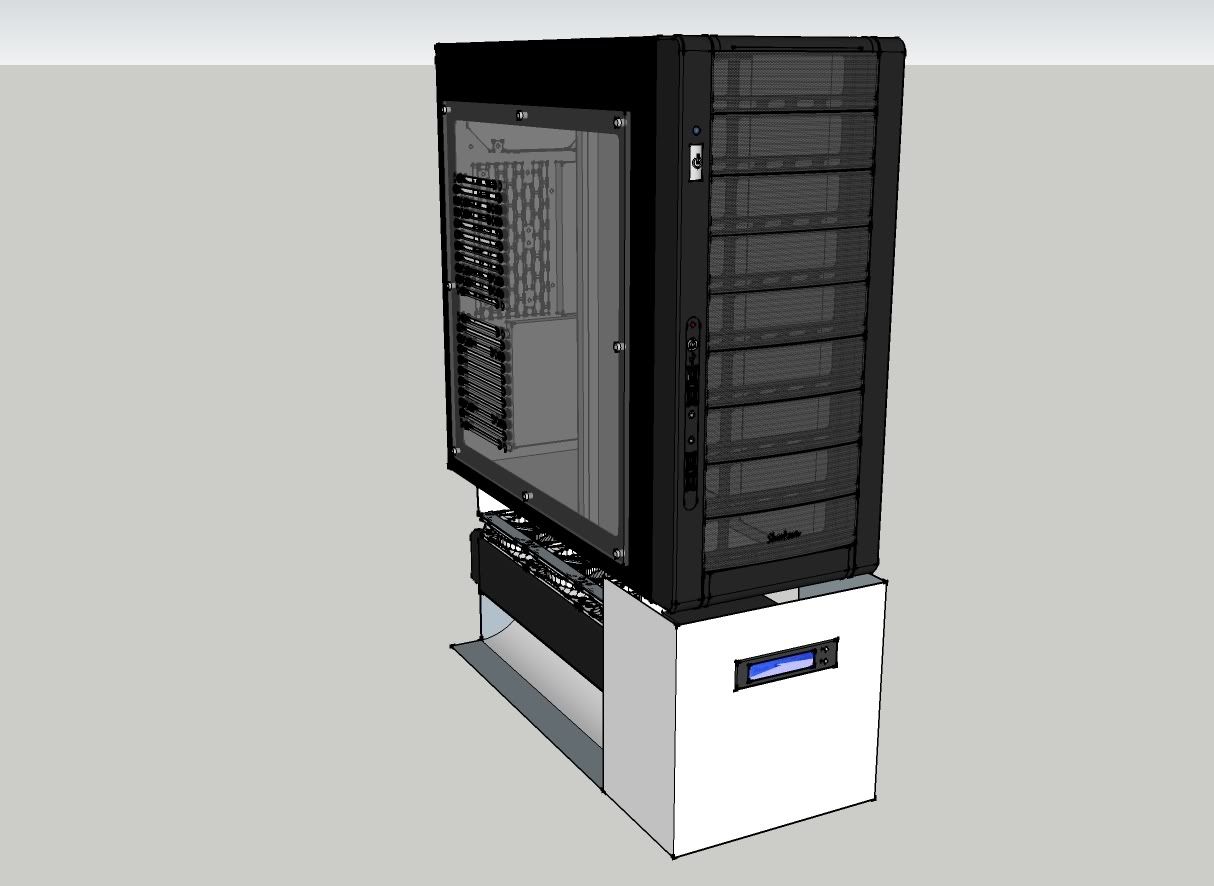 I would probably sheet off everything except the intake slot and exhaust slot so it just looks like a box with two long cutouts running down each side.