Discussion Starter
·
#1
·
- credit to
Lutro0
for the logo -
Points This Foldathon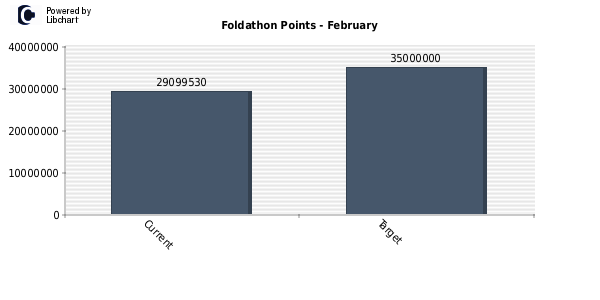 Active Participants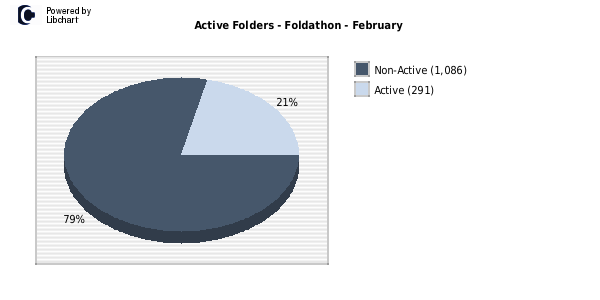 What is the Foldathon?
The Foldathon is a 2-day period each month where we Fold on any and all clients we can get our hands on. You might not be able to Fold 24/7, but if you're a Folder, there's no excuse not to Fold for these 48 hours.
How it works:
Sign-up below and run
[email protected]
for Overclock.net (team number: 37726) during the specified times. Those who Fold will be entered into a drawing to win the prizes listed below. If you don't know what
[email protected]
is, feel free to make a thread in the
Overclock.net

[email protected]

Team forum
or check these guides:
CPU and/or GPU Folding
Client for AMD GPUs only
When:
Monday February
18th
Noon EST (GMT: 5pm) until Wednesday February
20th
Noon EST (GMT: 5pm).
Countdown Timer
Sign-Up:
You only need to sign up once.
If you'd like to be put on a reminder list for all future Foldathons, please join this group: Foldathon Participants
---->
SIGN UP HERE
<----
OCN Prizes:
Donated Prizes:
PM Prize donations to axipher
Referral Prizes:
1st place - Ducky keyboard - donated by admin
2nd place - $50 through PayPal - donated by admin
3rd place - $25 through PayPal - donated by admin
Random Draw - Ducky Keyboard - donated by admin
Referral Rules:
You refer someone to the Foldathon, and they name you as the referrer. The first Foldathon they fold in will be when they count.
Any points they make for the Foldathon will then be the referrer's "Referred Points" (RP's).
The three members with the most RP's will then win the 1st, 2nd, and 3rd place prizes and are removed from the Random Draw.
If a referred member participates, then they along with their referrer will also be added to a pool for a random drawing of an OCN Ducky Keyboard.
Stats:
Courtesy of
axipher
, a work in progress Foldathon stats page that is full of features with search functionallities.
Foldathon Stats Site
Sig Link: