Discussion Starter
•
#1
•
i recently purchased a full loop from another member here on OCN and first off I got to say it was a pleasure doing business Machiyariko (OCN nickname). It was smooth as silk and everything came in better than expected.
So anyways onto my very first custom loop.
What I got:
Swiftech MCR320 Drive
Swiftech Apogee XT Extreme
Bitspower Water Tank Z Ultra
Triebwerk TK-122 NB Fan
Bitspower G 1/4" Thread 90° Fitting Adapter
Bitspower Matte Black Stubby G1/4" Barb Fitting
PT Nuke Biocide
Tygon R-3400 Laboratory Tubing - Black
I am still new to this aspect of custom but I think I did alright for my first stab at it. The only thing i'm not to ecstatic about is the bracket I had to use for the Water tank or res. My original plan had got shot down and at 4AM this is the best I came up with. I did leak it for a full 10 hours and i'm almost certain it wont leak. The tubes are one size smaller than the barbs which was a pain to put on must I add but thier not going anywhere.
Here is the before: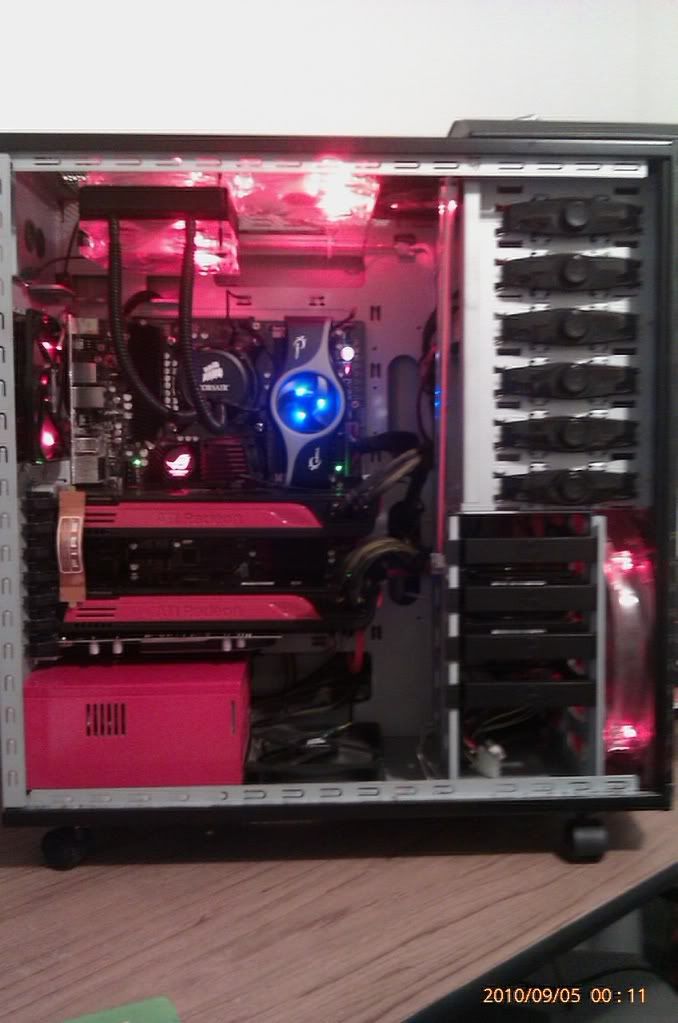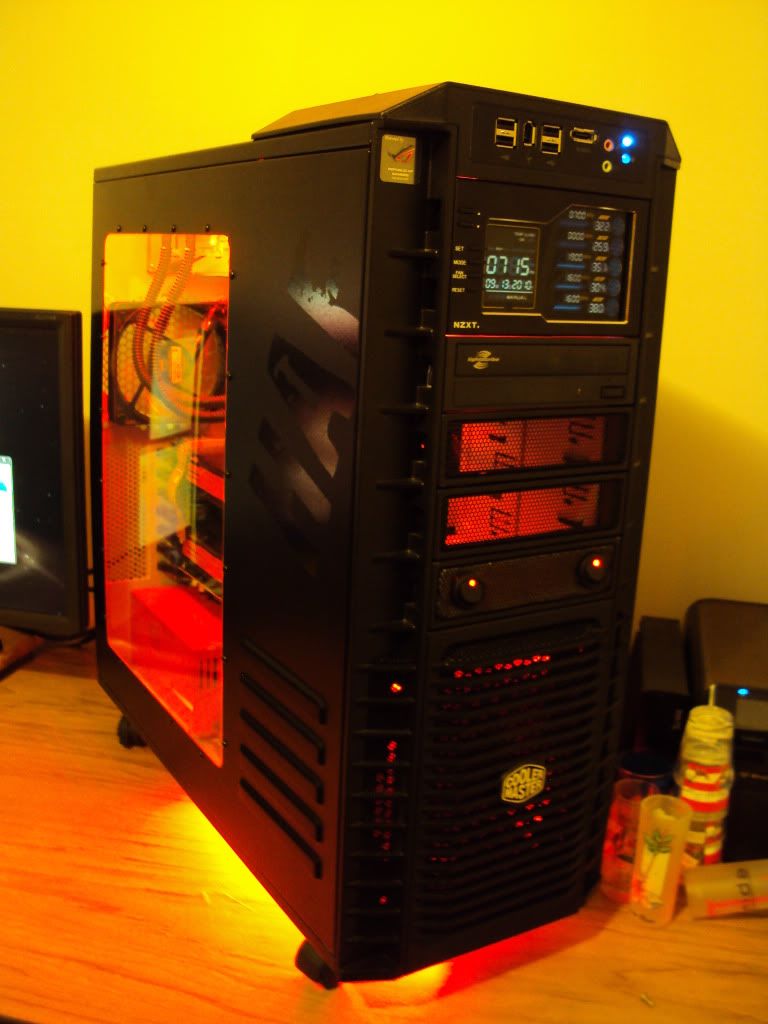 With loop: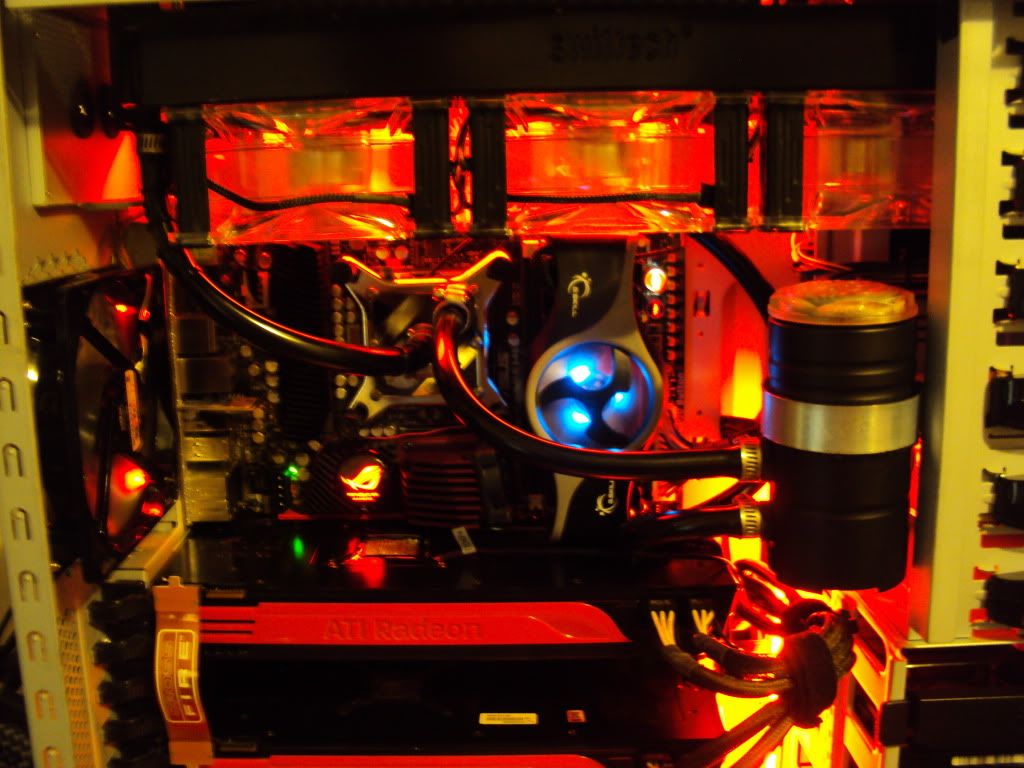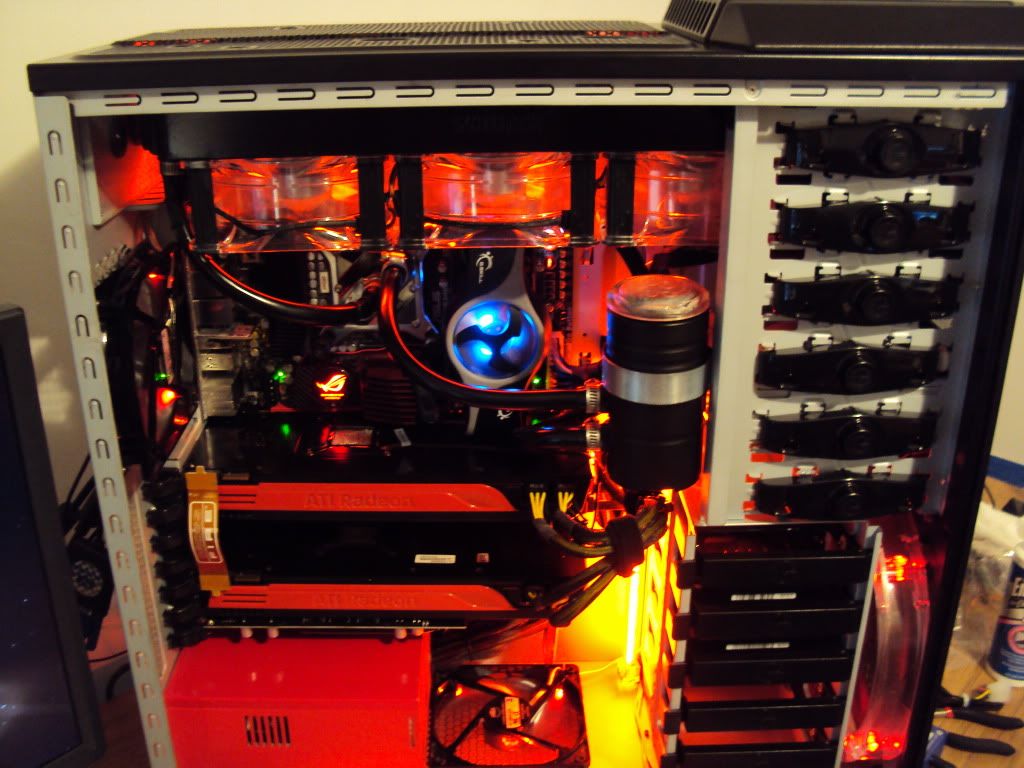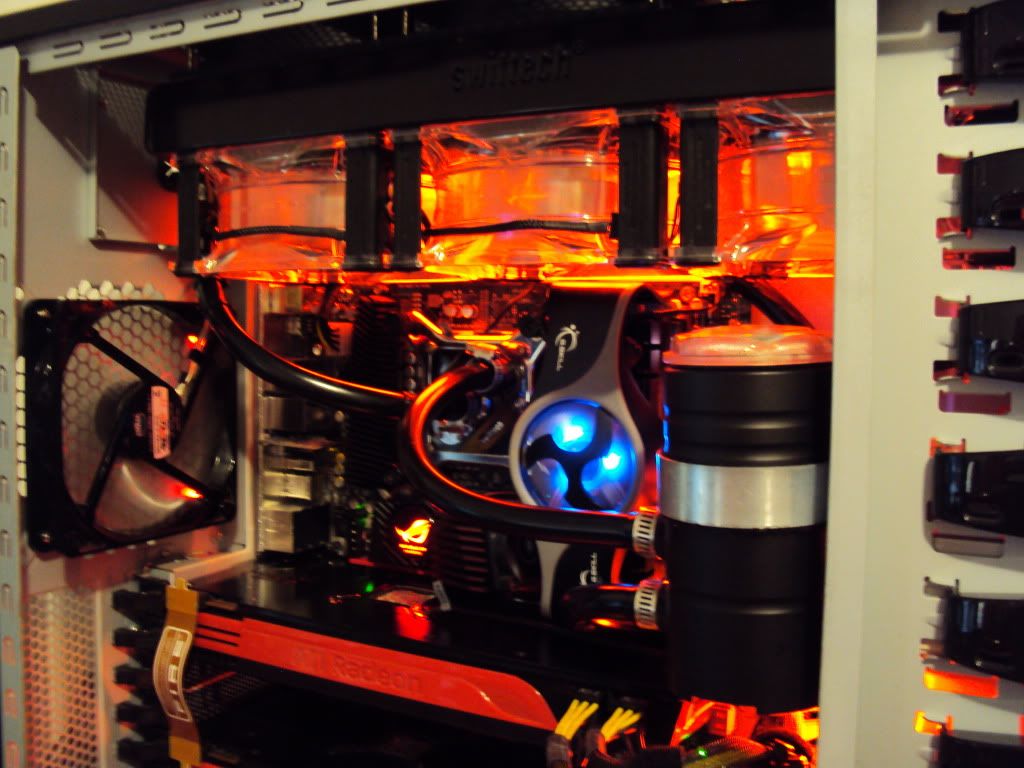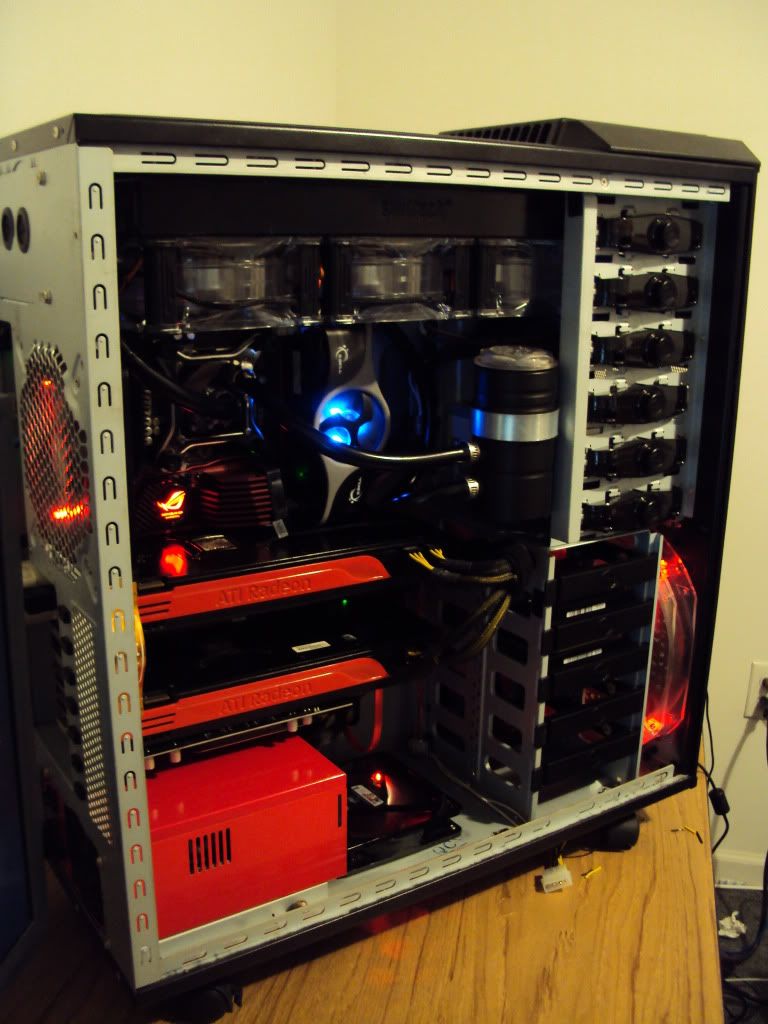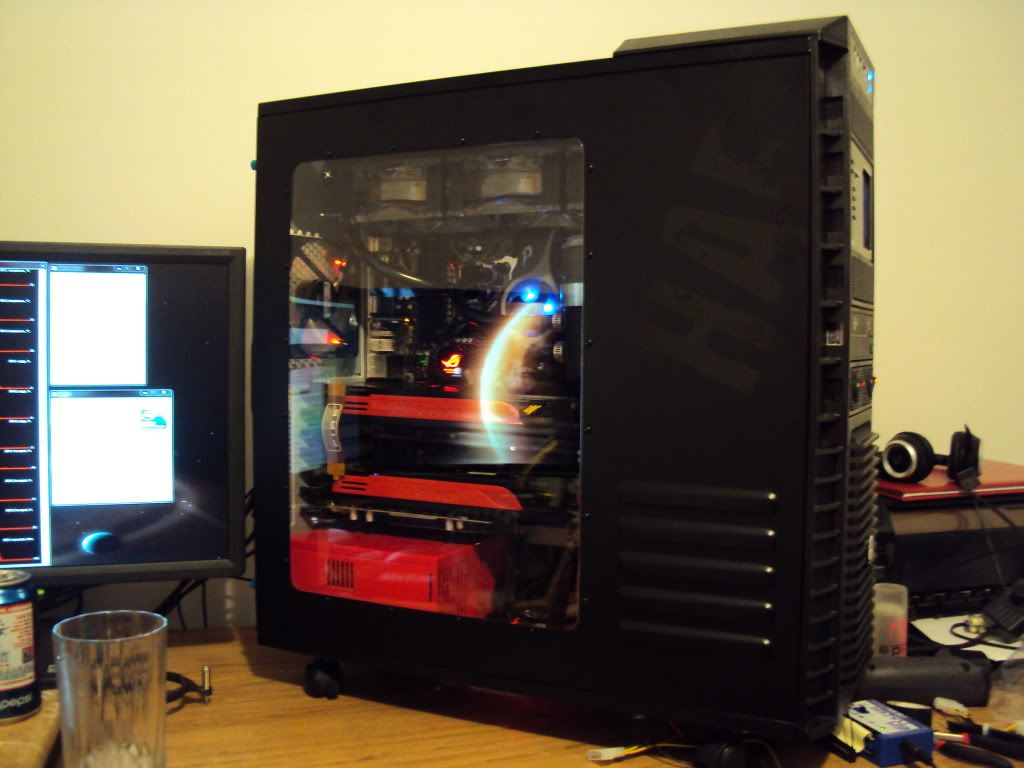 I did have to move the fan controller and dvd drive down but it was time a facelift I guess lol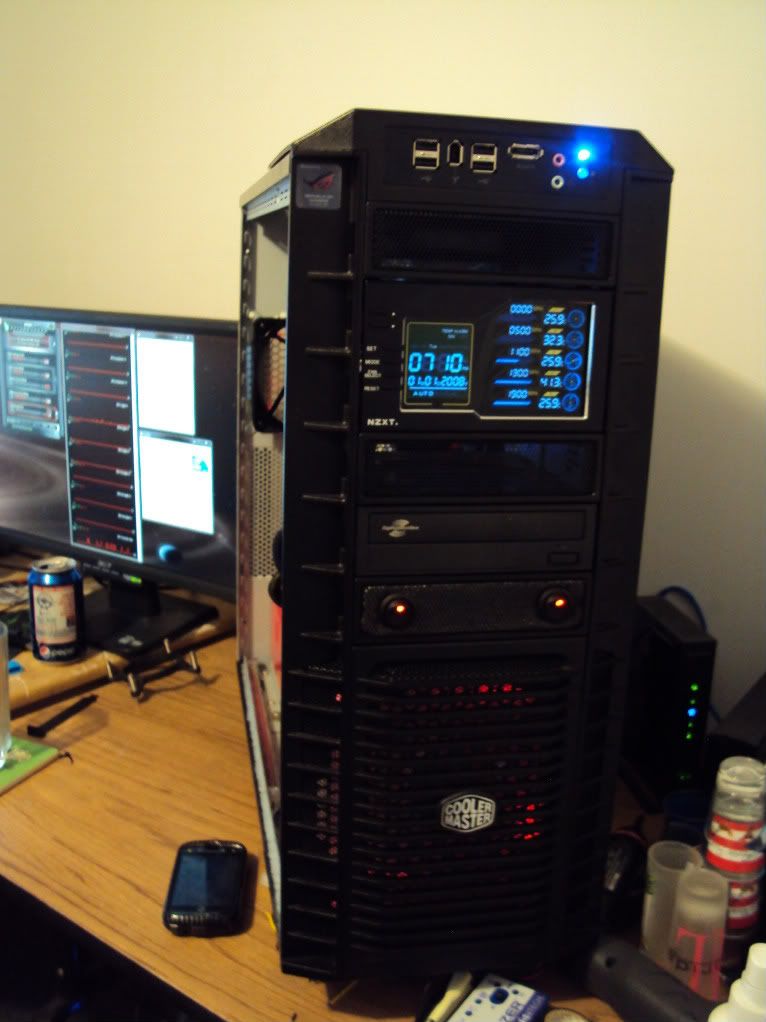 I took out all the tricool red fans so its not as "bright" but I think thats a good thing. Now with the cathodes on its just enough light.
Any feedback is appreciated!!