Discussion Starter
·
#1
·
Ok, after checking out all the amazing build logs and mod threads here I got bit by the mod bug
and decided to mod my case. The story of the whole thing is my tech savvy friend was in the electronic junkyard around here grabbing misc parts and found this comp. An HP Pavillion a462x (same as in the sig) and grabbed it. All it needed was a new HDD and it was back up and running.
I bought it off him for a new rig when I go move out to another college this year. Tuned it up and got it running great, etc. But the case....mant he case,lmao. It had BOOTPRINT in the side (yea, like Timberland, a bootprint
) misc dents/scratches, and for some reason, holes in the side panel (like drill holes?! ***) I dont have a shot before all the mods sorry, but heres what it looked like (plus a bootprint/dents/holes)
First Mod: Cold Cathodes + 80mm blue led fan.
I had a set of these lights from a stereo build in my truck last year I wasnt using soI figured why not,lol. Spliced a molex connector onto them and set them in. The fan was donated by above said tech friend. I put it in the front over the HDD cage. The hole where it is was originally a media reader+floppy drive (reader was broke and I didnt want the floppy) I zip-tied it to the bottom cd-rom drive and the front of the case. Makes a nice push/pull setup with the rear exhaust fan.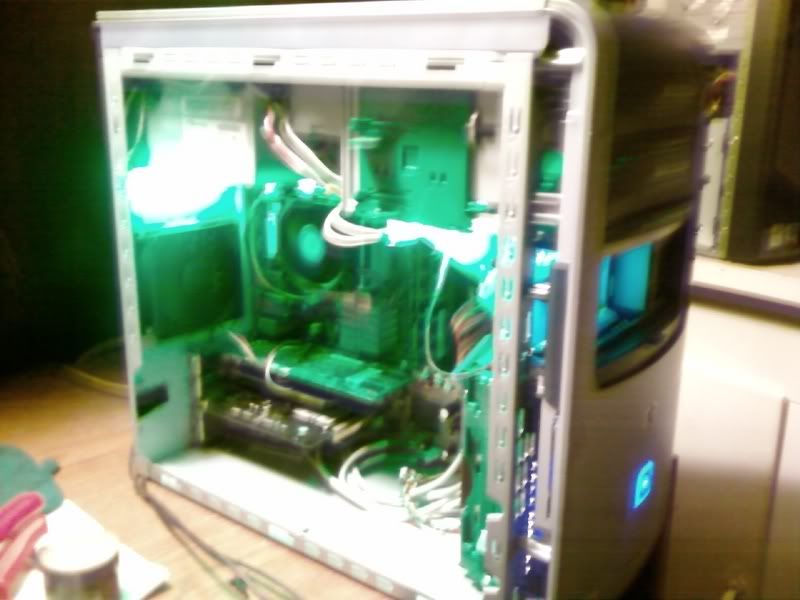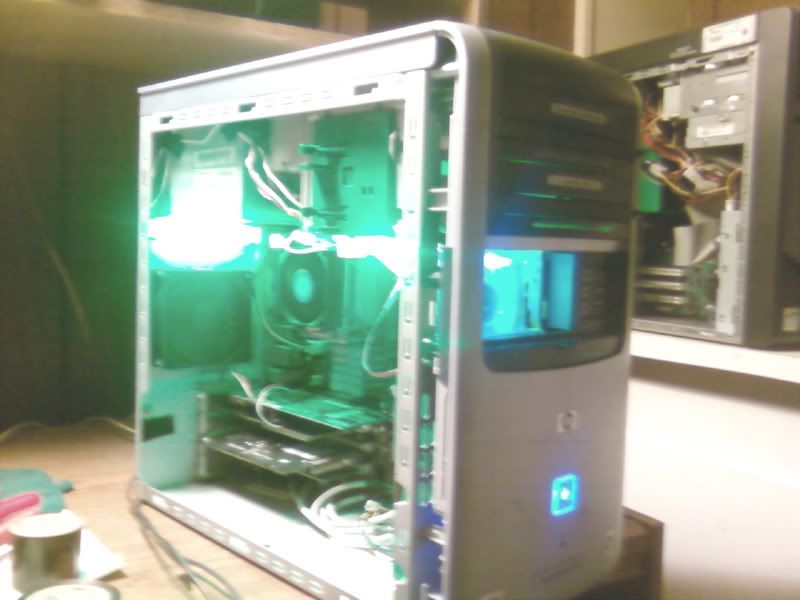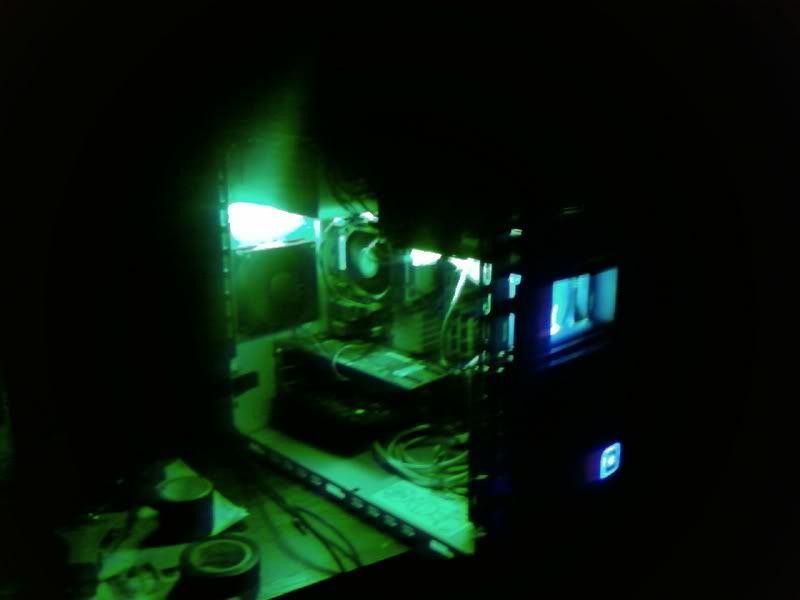 You cant really see the fan now, looking at the pics. But in the second one you can see the glow from it,lol. You'll see the fan in later pics.
More mod's being typed now