Discussion Starter
•
#1
•
BUT!!!!It dont work right... oh well.
I put Fix Log because i DO intend to try to repair it.
From what i can deduce... the culprit is Water Damage.
It turns on... but that is all. the ring doesnt even light up. just the power light.
I opened it to find!!!!!!!!!!!!! see below
A roach!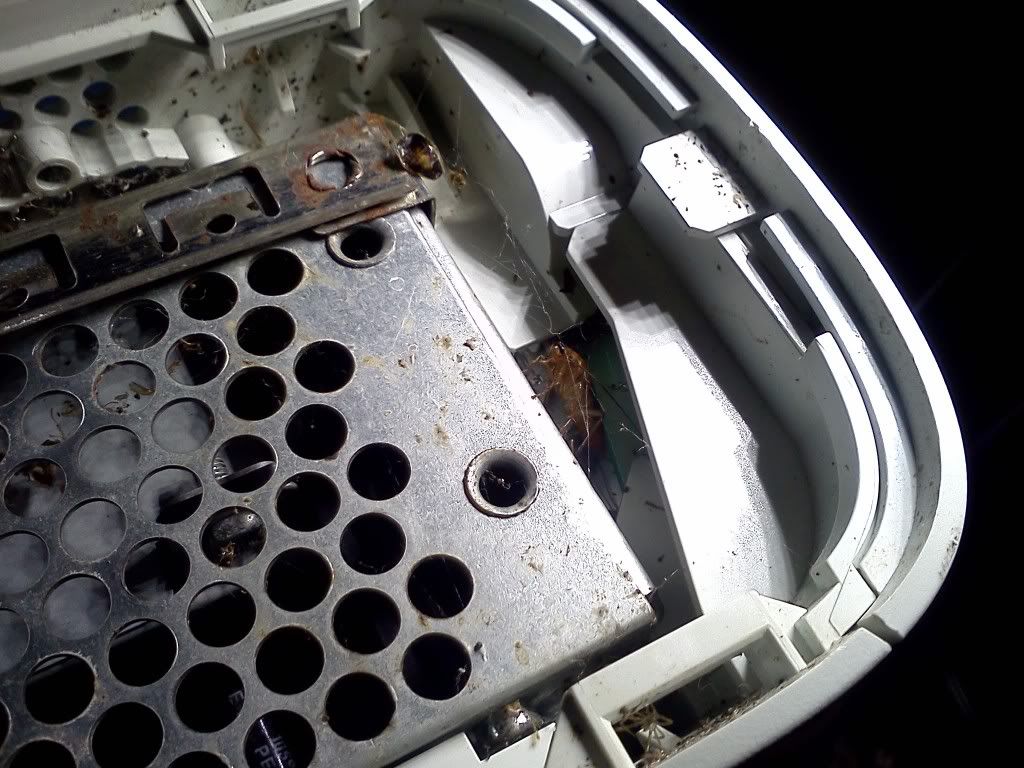 .
Not just one though. many
had to get teh air compressor out
Water Damage: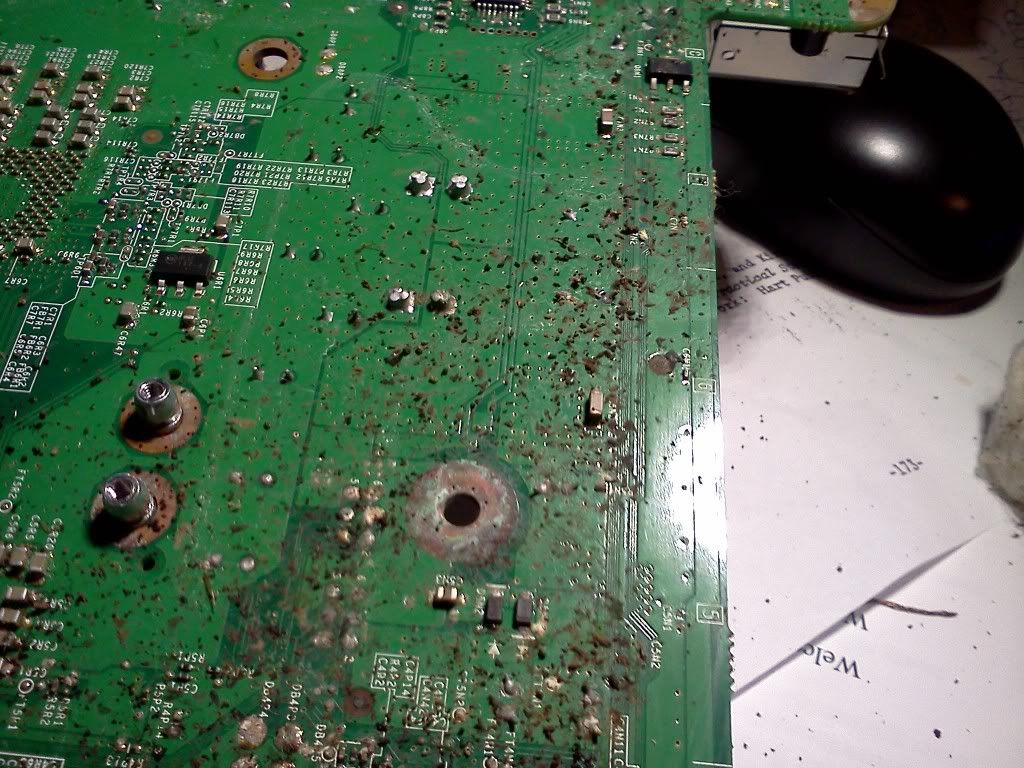 I currently have a pile of alcohol wipes here and coffee. the HDMI scaler chip was covered in roach droppings so that was fun to clean(sarcasm)
Most of it is up now. The RF module was a nightmare! i had to be really careful not to damage it.
More to come
Update
:
Quote:
Originally Posted by kill;15243117
@ 12:10 AM on 10/10/11 I have successfully fixed(for the most part) it well enough for a successful boot.
She has official died
oh well........ Bought a new 4gb slim