Discussion Starter
·
#1
·
Nevermind. Turns out the router is only 100Mbps. I glossed over the settings. >_< Thanks guys.
So I'm trying to setup file sharing between two computers. Both PCs have on-board lan that support 1000Mbps but I'm only transferring files at 95Mbps. I checked the Local Area Connection Status and saw this: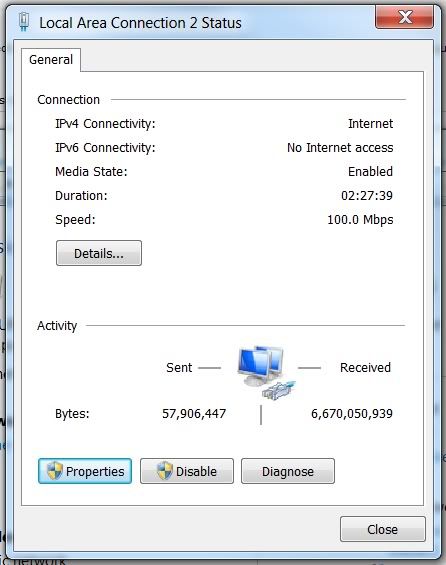 It says the speed is 100Mbps. How can I change that? I've gone into the properties>configure>advance tab but nothing jumps out at me for the setting I need to change.
Any help would be greatly appreciated.