Discussion Starter
•
#1
•
Hello, first time poster on this board, excuse any newbie-esque behavior and questions I might have for you.
I've built a small nest-egg for myself to buy good 2.0 speakers and a budget amplifier with, and even though I'm nowhere near finished with the choices regarding the said equipment (I loved Wharfedale 9.4's and Proson Conquest 6020 MK2's I listened to at a local brick & mortar store), I would love to get an answer to something I've been pondering for few weeks:
Since most floor speakers are a tad too short to be used with a PC properly, I thought it would look sweet and sound better to the PC user if the speakers were kept on small sturdy shelves, lifting them up with a foot or so. This was my vision of the whole thing assembled: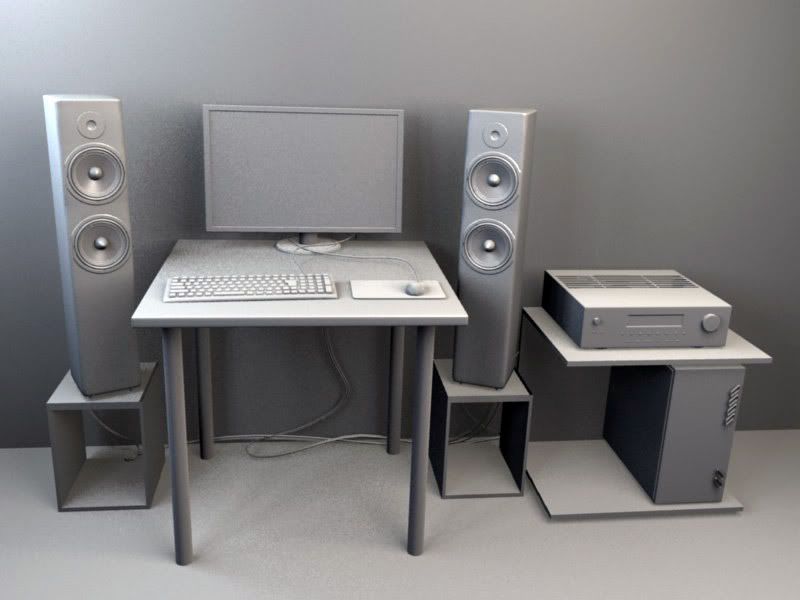 I know the mini shelves don't look way too "sturdy" but that was a honest mistake and it's too late to do another good render, sorry!
Of course floor speakers are rather big to be used like this, should they be further away from the listener, or is it uncomfortable to listen to them this close? Will the stands hinder the performance of the speakers critically?