Discussion Starter
·
#1
·
I started this build a couple weeks ago, without my knowledge. It was at first a random PSU purchase from Newegg, which turned out to be a pretty decent buy. Later that week, when it mysteriously arrived, I found out I had also bought a Venomous X the same night as the PSU, this time from Zipzoomfly.
Over the course of two drunken weekends, I managed to accumulate a new motherboard, RAM, PSU, CPU, and CPU cooler, all while under the influence with your help.
Only after the mobo-cpu combo deal did I consider returning anything, but I was reassured by the loving OCN community that the EVGA board was a wise move.
And, now I'm here today, sitting in front of my new build giddy as a school girl!
CPU: i5 750
CPU Cooler: Thermalright Venomous X
RAM: G.Skill 2x2gb Ripjaw 1600 DDR3
MOBO: EVGA P55 SLI
PSU: Antec Truepower New 750w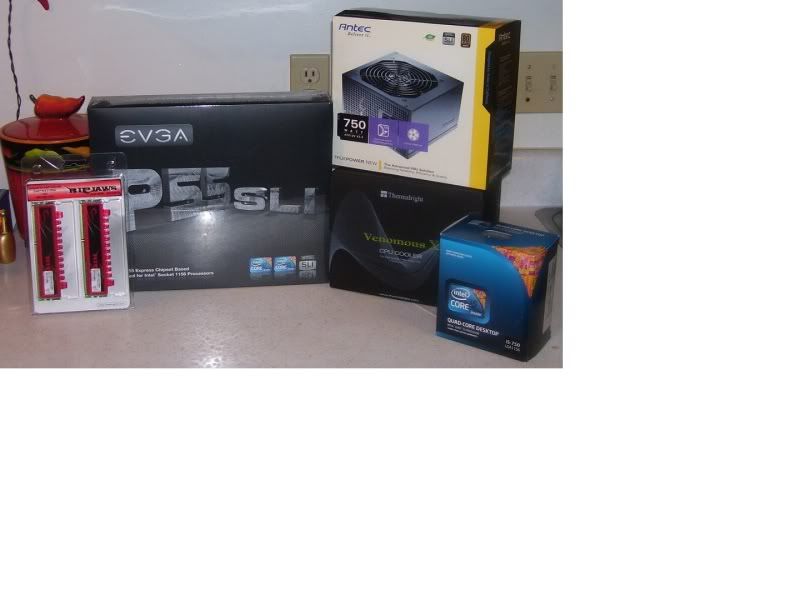 I almost started to do some cable management but then I got too impatient and decided to just plug the damned thing in already.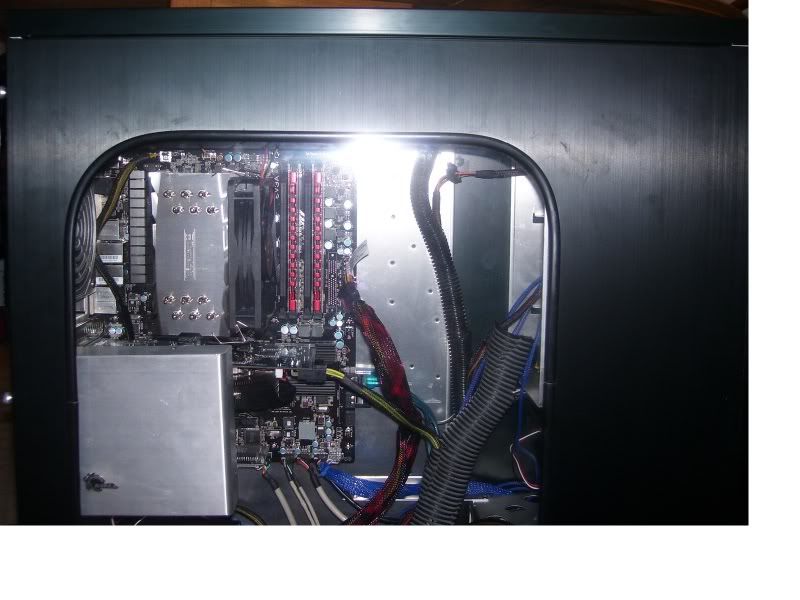 It turns out that the Venomous X is too large to fit in the Rocketfish Fulltower with the side intake fan installed, but with some quick thinking, I managed to get it working. But, it's a tight fit for sure.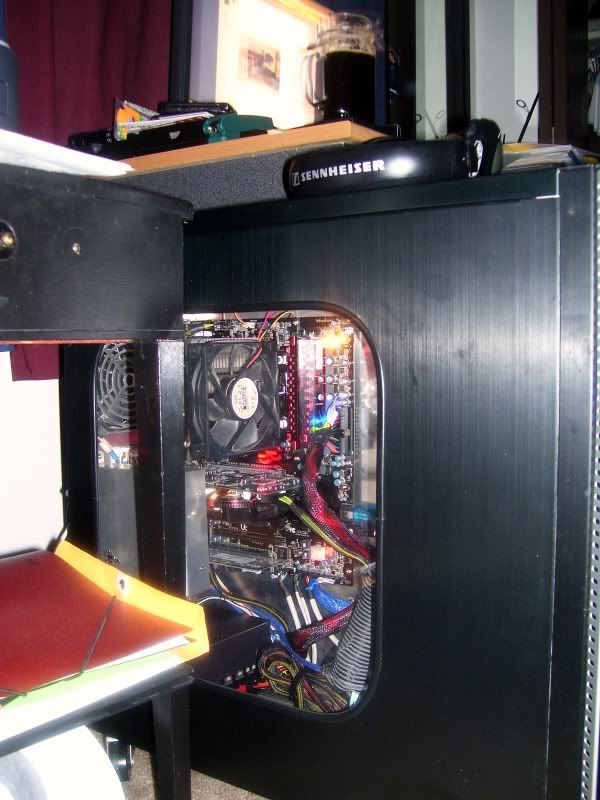 Thanks all who helped me get this build together. Happy St. Pat's, have one on me!