Discussion Starter
•
#1
•
I have been building in the ITX size for years now, and have yet to find the perfect case. I started with the Corsair 250D, and while it was a great case, the layout just felt bulky. I moved that to a Node 202 and quickly discovered that it was just too much of a cooling compromise for the size. Only a single active slim fan over the gpu and nothing but the cpu cooler for cooling on the mobo side of the case. Next up was the Nano S. It had the layout I wanted, and plenty of space for whatever I may put in, but it was just too big. It was so big that using a Corsair SF 450 psu, I had to use extensions for the 24 and 8 pin cables just to reach.
Here was the build in the Nano S: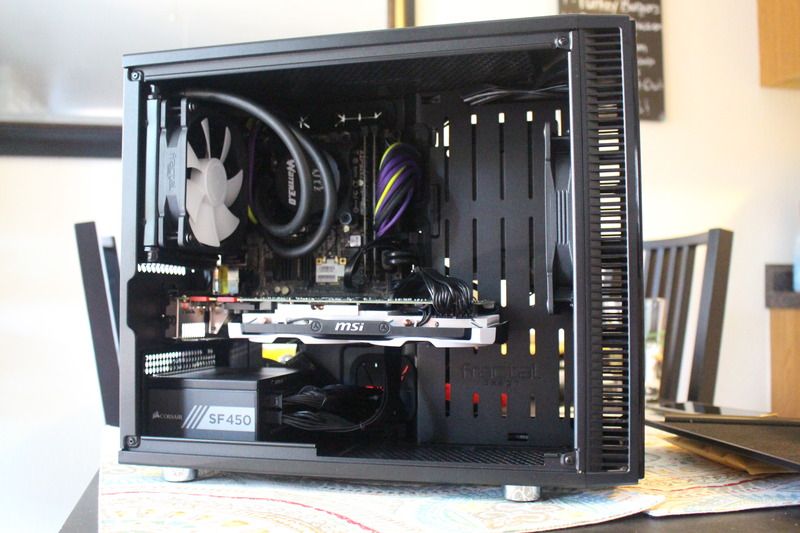 Specs:
I5-4670k
Asrock ITX-AC
8 gb Samsung DDR3
MSI GTX970
Thermaltake water 3.0
Corsair SF450
Samsung 250gb ssd
Toshiba 6TB HDD
As I was never completely satisfied, I was always looking for something new. In my travels around ebay, I came across Geeek. They had a new acrylic ITX case that was nearly ideal for what i was looking for, the MX100. Unfortunately, it lacked a single thing that I needed: room for a full size gpu. I tried trading my full size for an ITX version, but then the gpu shortage hit and I just figured I would stick it out with my Nano S. In that time waiting, they introduced the MX110. It did grow a little taller by 2 expansion slots (now room for a pair of 120mm intake fans), but also grew to fit exactly a 280mm gpu. Perfect! My gpu is 279mm, a whole 1mm to spare!
At $60 shipped from the Geeek USA store, I feel that the case is a great deal. I have always been a fan of acrylic cases which is partially necessary as these come flat packed and take a couple hours to put together and do your build. There is room for a bit of wiring behind the mobo, but you will see it all since the back of the case is smoked. Patience and clean wires are the name of the game with this case.
Getting started: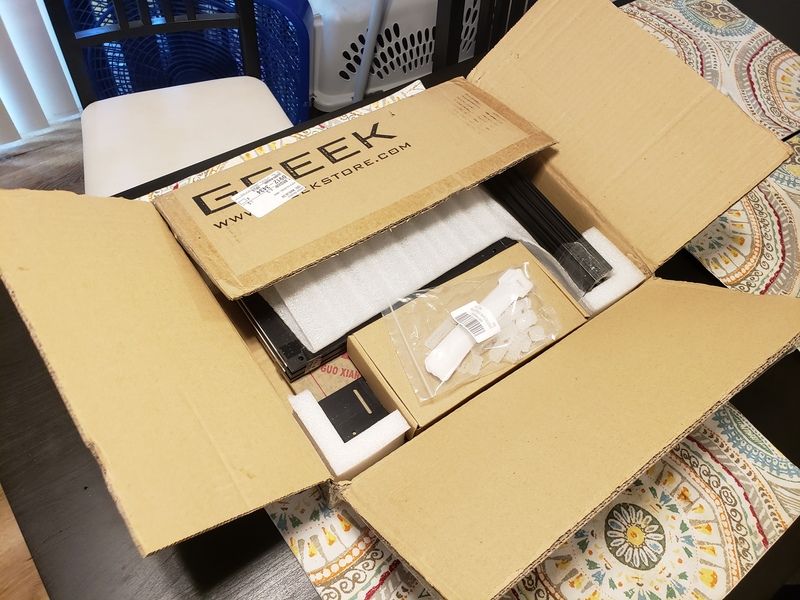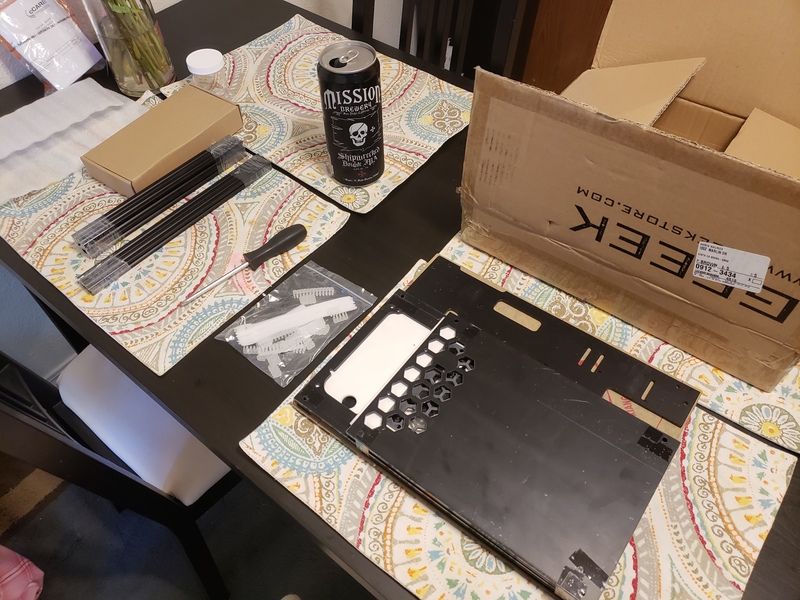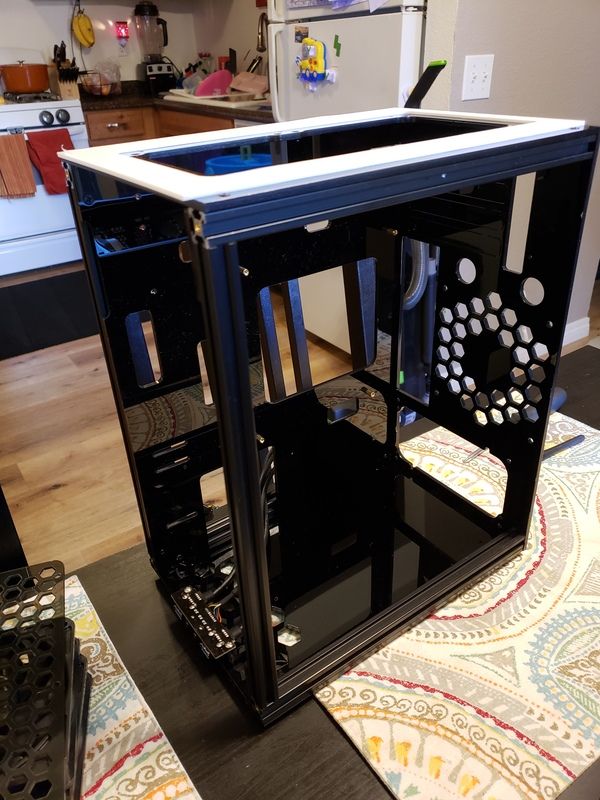 Case partially built, and starting to swap parts:
Note all the extra space in the Nano S!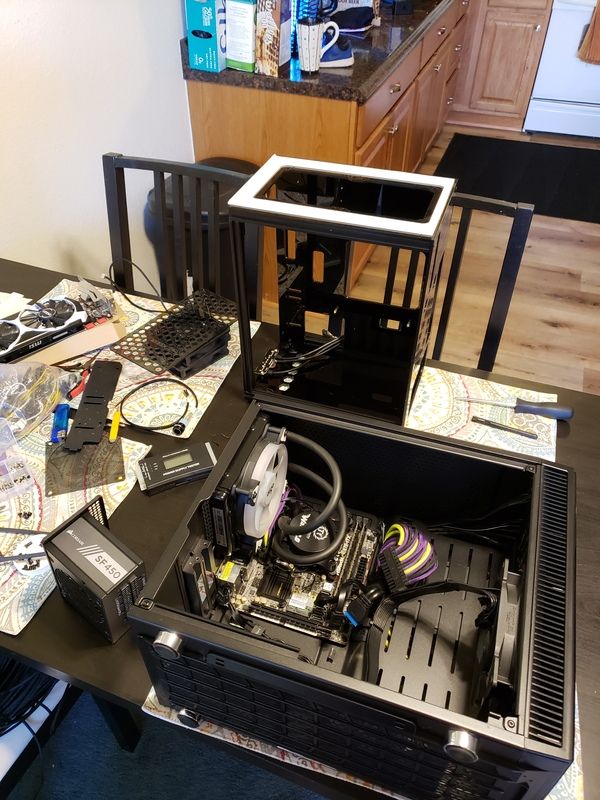 Everything in! Wiring is not done as I ran out of time to do all my sleeving and needed to have my computer back. Hopefully next weekend I can get my sleeving all done and dialed in. Note that I had to use every cable that came with the SF 450 since the only way to power the extra fans was with a molex fan connector. I chose to use a pair of Nidec medium speed fans for the intake since even at full speed, they are silent.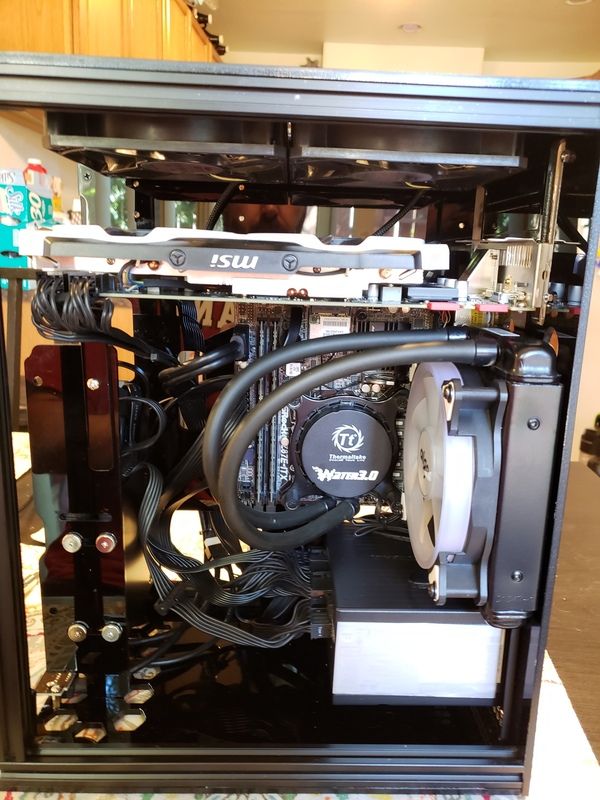 Desk all put back together. Happy with the size of the build. Ideally, it could be a few cm shorter; 2 expansion slots, but still room for the fans and true SFX power supply rather that room for the atx would save several cm in the height.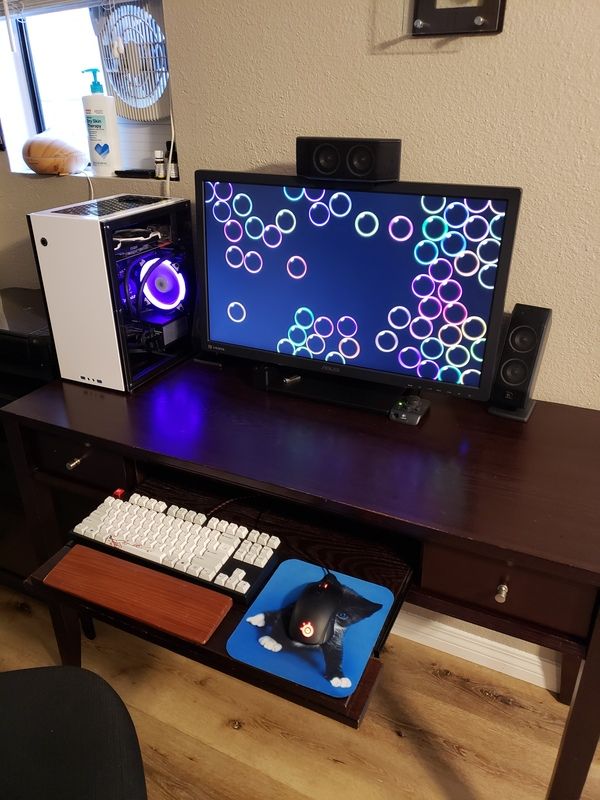 Conclusion:
This is a great case to build in. The fit and finish of the acrylic is excellent. The rail system and screw holds are a great design that allows for a pretty easy time of assembly yet results in a very sturdy case. I would not use this for a LAN or ship it built, but overall, very good quality. The ability to mount 2 3.5" hdds, atx psu, and up to 280mm gpu, all while being a traditional upright style case is very appealing to me. Of note, the power switch comes with black sleeved wires, and all of the front panel connectors are black.
I would highly recommend this case for an experienced builder. ITX builds already require a bit of planning to make sure everything fits correctly and this case is no different.
There are a few cons to this case:
1. The hold for the gpu is a but weak as it basically just pinches down on the bracket. I built a small stand and bolted it to the hdd bracket to hold the front of the card up.
2. This thing is shiny! Keep a clean microfiber and some screen cleaner on hand and wash your hands a lot while you do your build to avoid finger prints inside.