Discussion Starter
·
#1
·
My 4890 makes annoying noises when i'm web browsing, particularly when scrolling or there are smooth moving flash adverts. I don't notice it when gaming or watching videos. I know it is the card rather than something else as this was the best card out of three 4890s in terms of overclockability and the other 2 didn't have the problem. My computer is fairly quiet and sits on the desk so it's quite annoying, I probably should have kept a different card.
Anyway I have read that capacitors themselves cannot make noise but if the leak to much current or don't smooth voltage well enough they make other components like inductors squeal. This is an image of the card (i've modded the original heatsink base to cool the ram and fitted a thermalright vrm2 and T-rad2, didn't change the noise):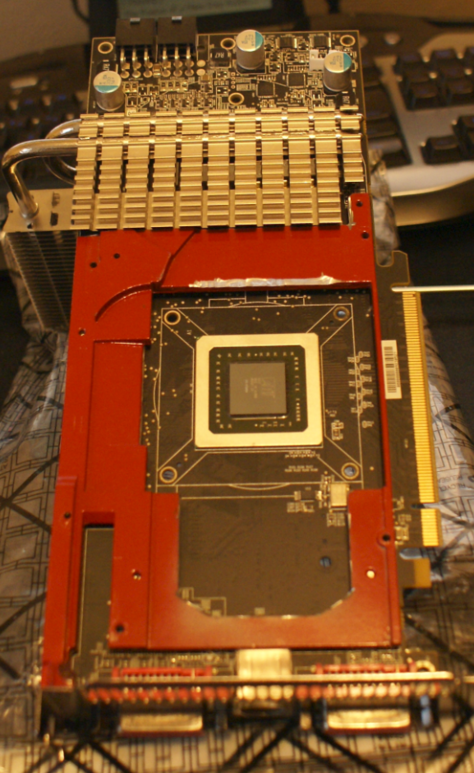 There are no coils to be seen so I'm not entirely sure where the noise itself emanates from. The capacitors are rated at 330uf and 16v, I'm thinking of replacing them with
these
rubycon 330uf 25v 105c capacitors to see if the noise goes away. I haven't done surface mount soldering before but i do have a precision soldering iron. I know the rubycon capacitors aren't surface mounting but I was thinking I could stick them down with hot glue then solder them.
Has anyone had experience doing this, did it fix the problem? Any reason not to besides I might fluff it up with bad soldering?