Discussion Starter
·
#1
·
I got my hands on an EVGA GTX570 recently, and in typical staryoshi fashion I decided to cobble together a comparison between it and the GTX470. Enjoy, please feel free to ask any questions.
Introduction
nVidia released the GTX570, its latest entry in the GTX500 series, on December 7th to much fanfare. Intended to replace the GTX480 in terms of performance and the GTX470 in terms of the product stack, my comparison today will be between the GTX570 and its equivalently-positioned 400 series brother, the GTX470.
Specifications Overview
Below is a comparison between relevant specifications for the GTX470, GTX480, GTX570, and GTX580. Note the differences in stream processors, texture units, ROPs, clock speeds, frame buffer size, and memory bandwidth. Those are most of the relevant attributes regarding (stock) performance between the graphics cards. Also notice the changes in TDP and thermal thresholds. The 500 series is built to offer more performance per watt compared to their predecessors and run a bit cooler as well.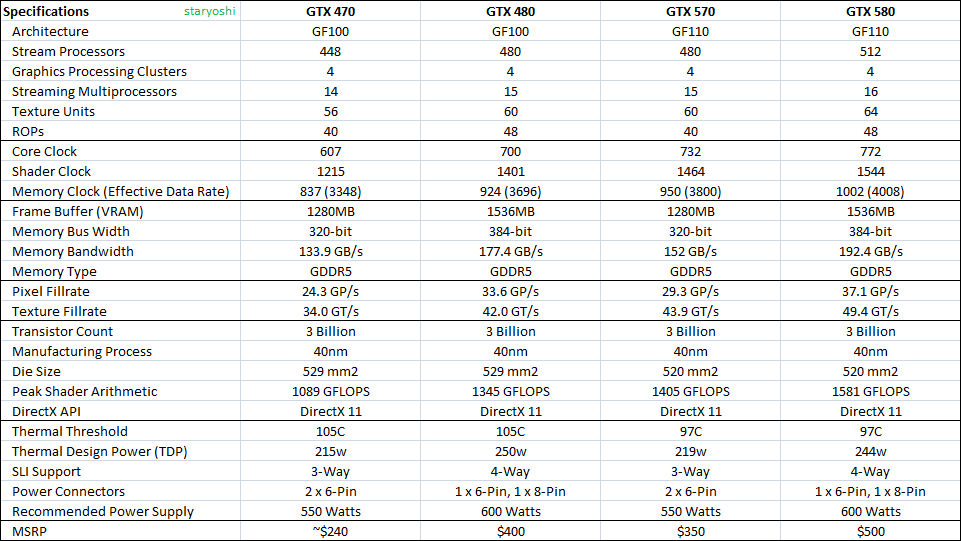 Test System Configuration

Phenom II X6 1090T @ 4.0Ghz (2.4Ghz NB, 2.0Ghz HT Link)
4GB G.Skill ECO DDR3-1600 7-8-7-24
Asus M4N98TD EVO 980a AM3 Motherboard
Mushkin IO 128GB SSD / Samsung F3 1TB HDD
Corsair HX850 Power Supply
Cooler Master CM690 II Advanced Case
Windows 7 Home Premium 64-bit
Drivers Used

GTX470 - ForceWare 260.99
GTX570 - ForceWare 263.09
GTX570 Photo Shoot

Please bear with the image quality. My digital camera is at least 5 years old and shows its age.
Box and Packaging
The content of this EVGA GTX570 model should not be surprising. In typical EVGA style they have included all of the basic accessories one would expect, plus a bonus or two.
The following is included in the retail packaging:
-GTX570 Graphics Card
-User Guide and Driver CD
-Two 2x Molex to PCIE power adapters
-DVI to VGA adapter
-Mini-HDMI to HDMI adapter (Some companies neglect this or include a stubby one. EVGA's elongated cable is much easier to work with)
-EVGA-Specific Bonus: Poster (Not my taste, but interesting) and an EVGA sticker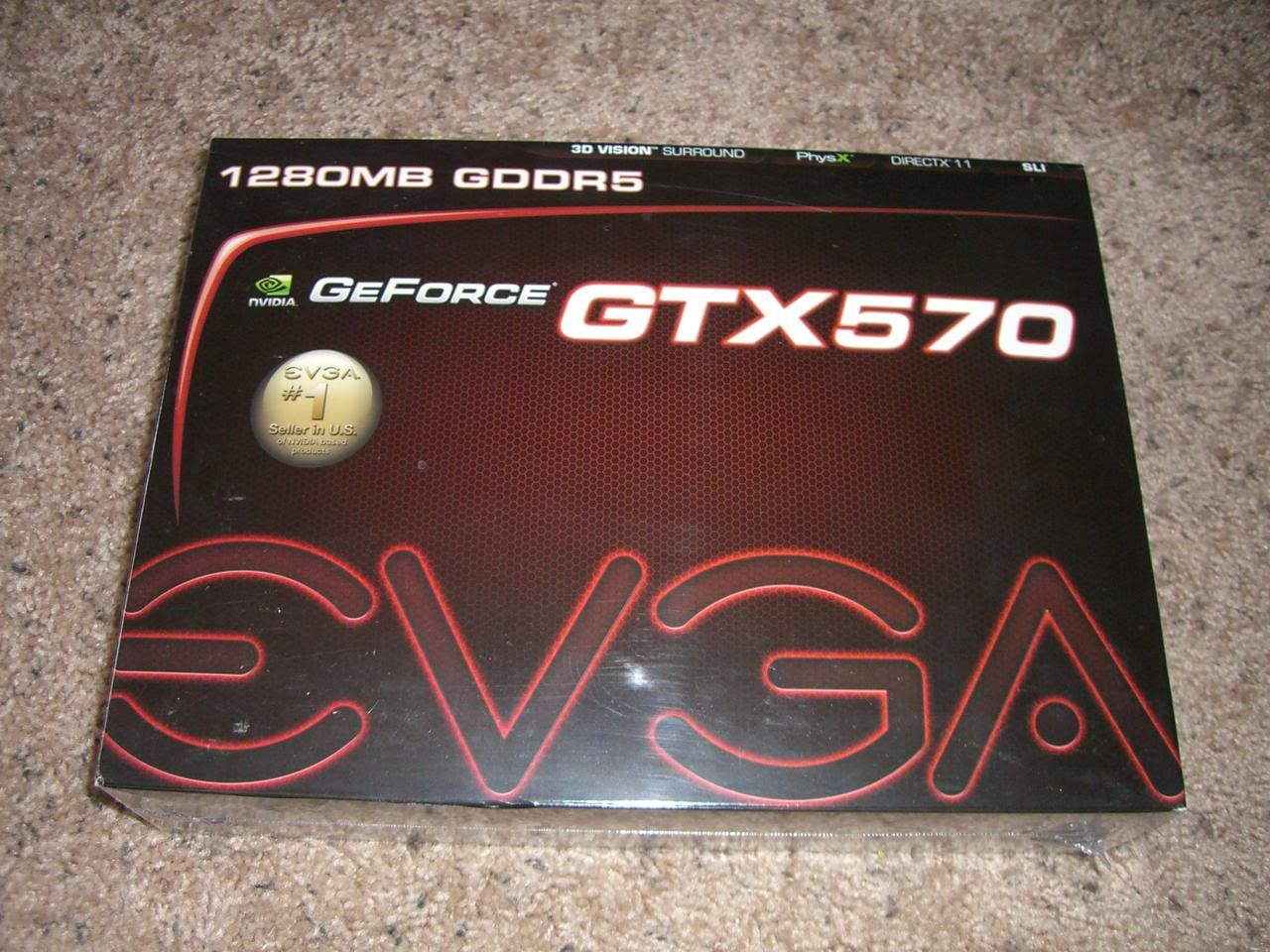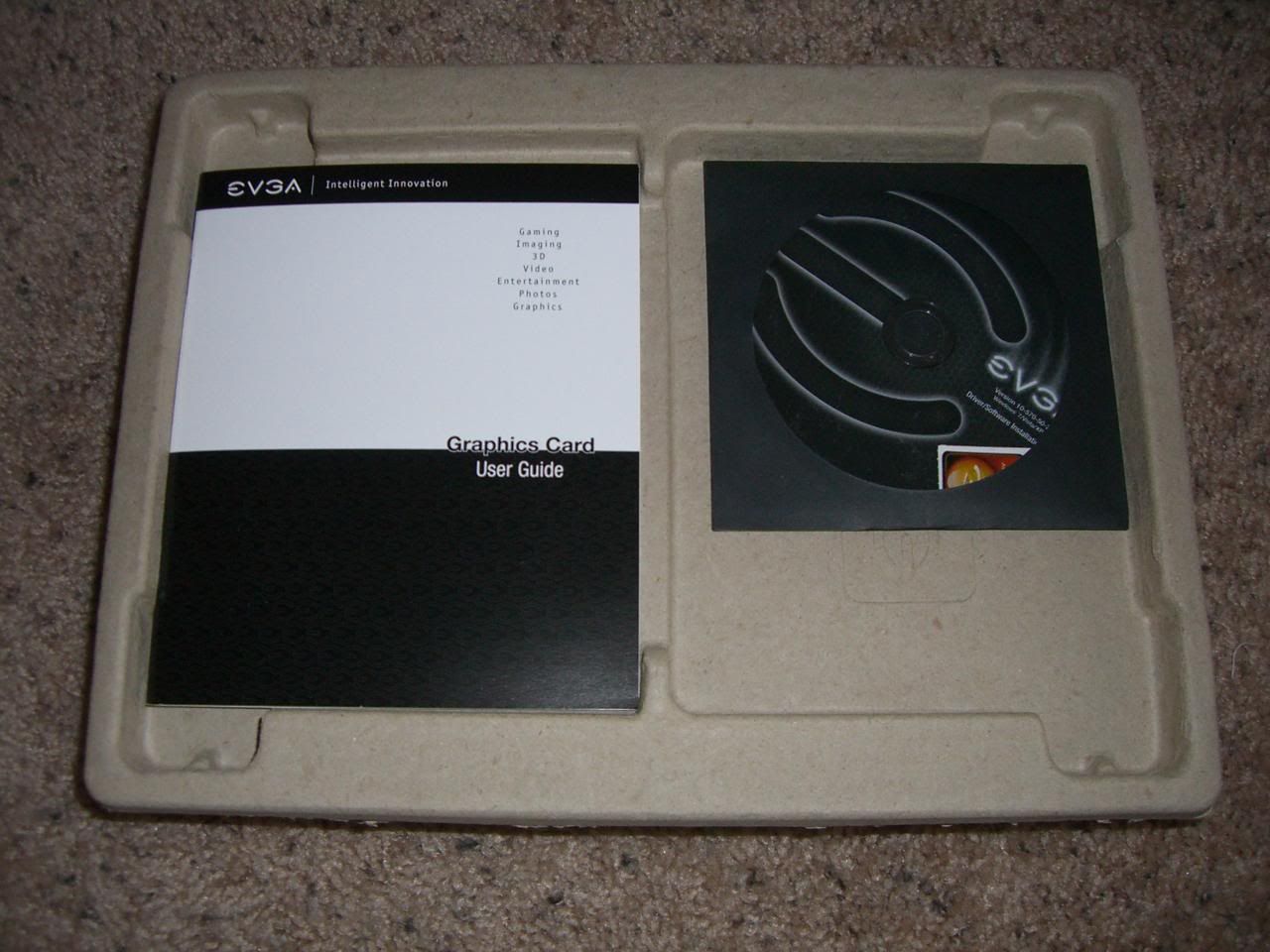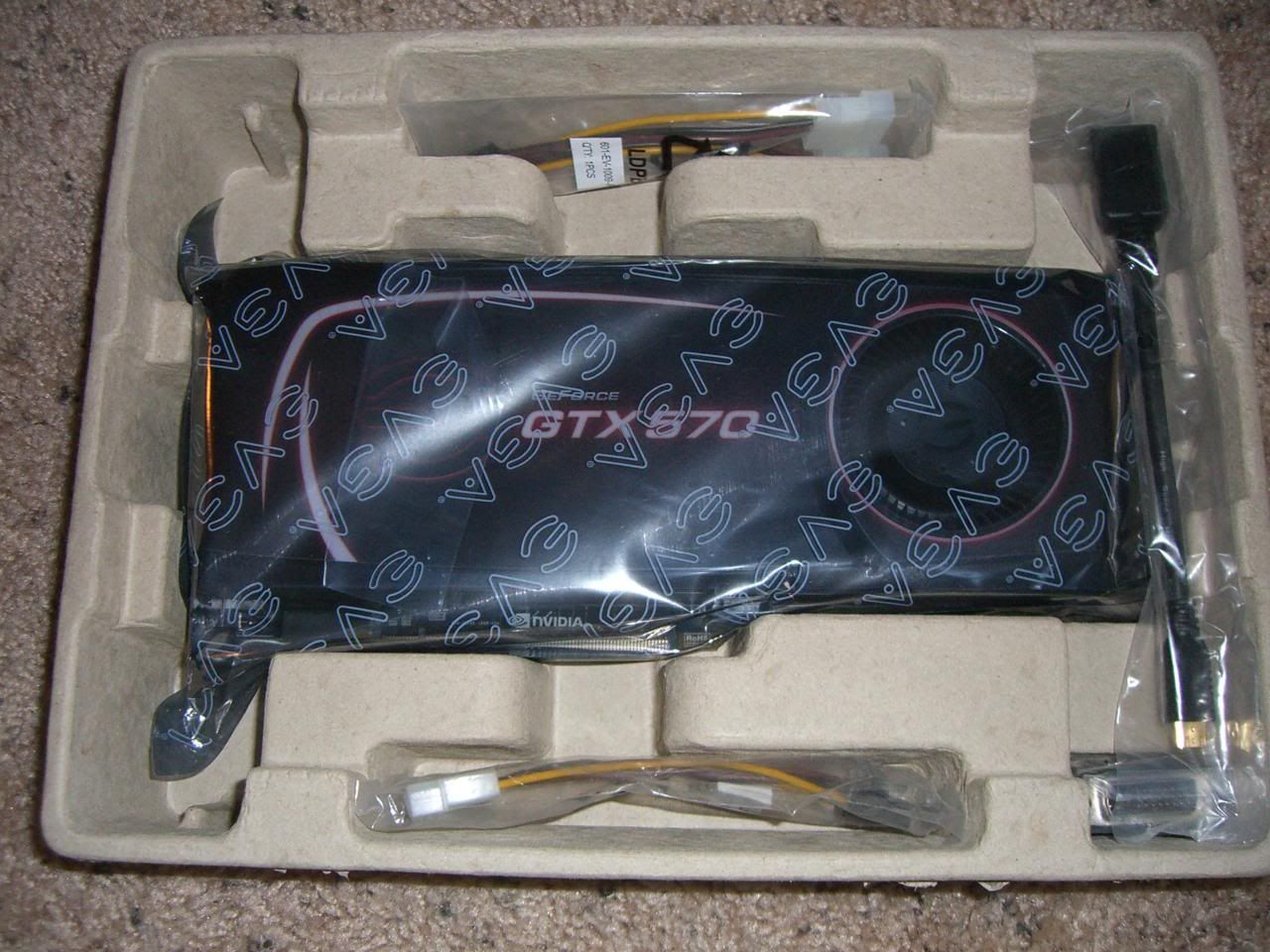 GTX570: The Card
If PC hardware can be so called, please allow me to dub this card "gorgeous." No nude PCB/GPU pictures this time around unfortunately, as I do not have ownership of a size 6 Torx screwdriver at this time (Although I have sizes 8 and 10).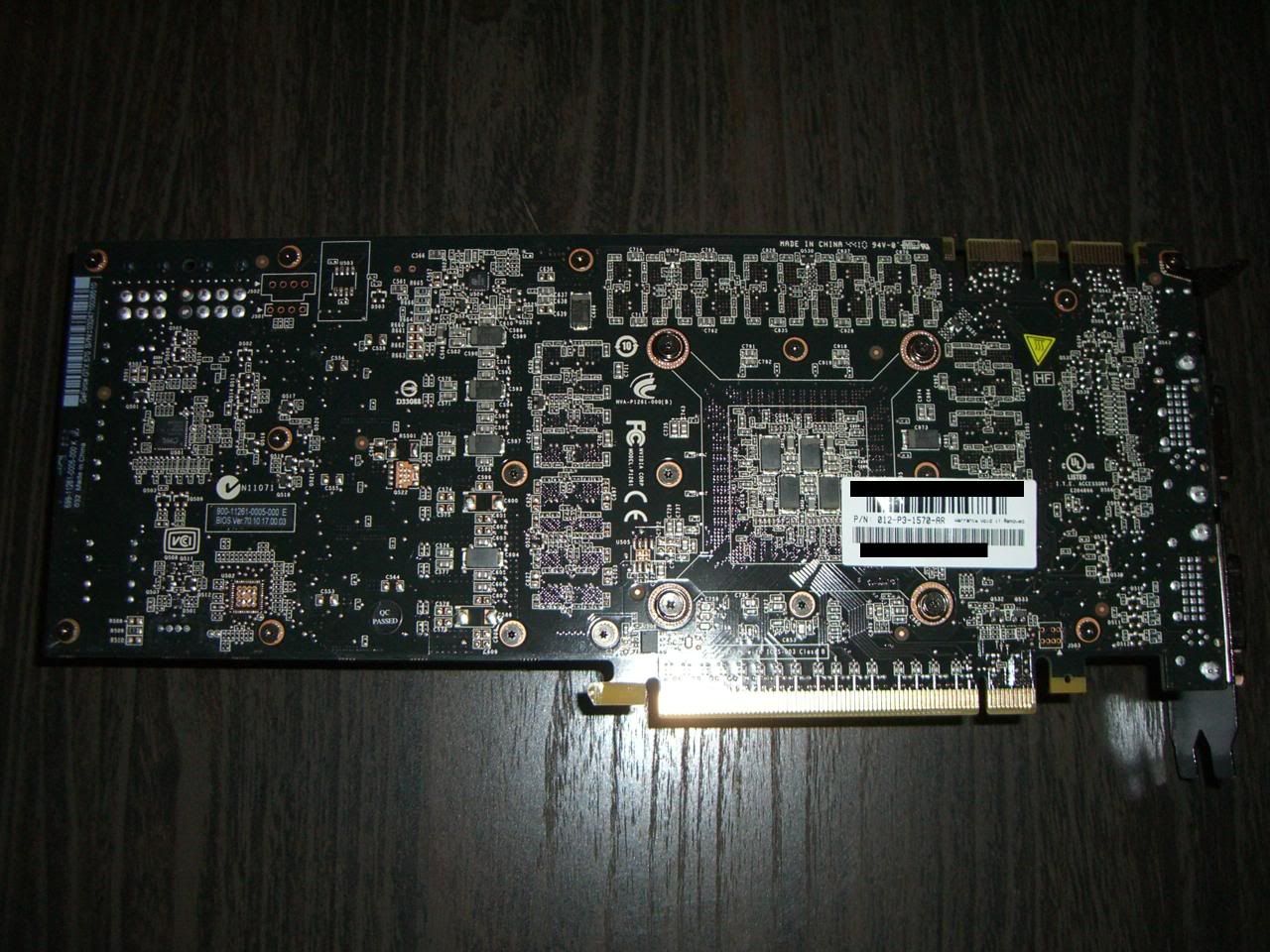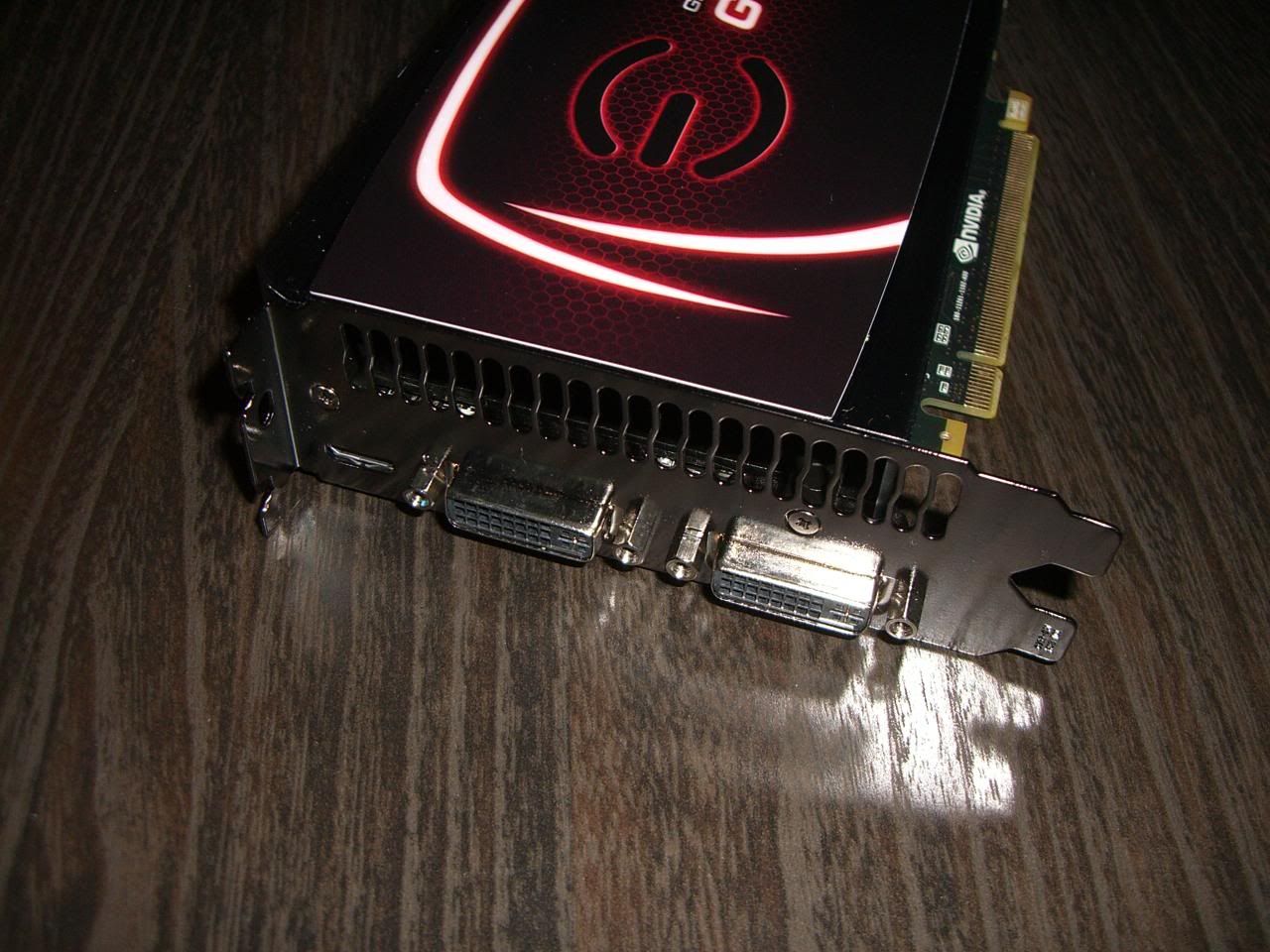 GTX570 vs GTX470 - Physical Size
My GTX470 is not a reference model (MSI TwinFrozr II), but it uses a reference PCB. The reference GTX570 is an inch longer (10.5") than a reference GTX470 (9.5").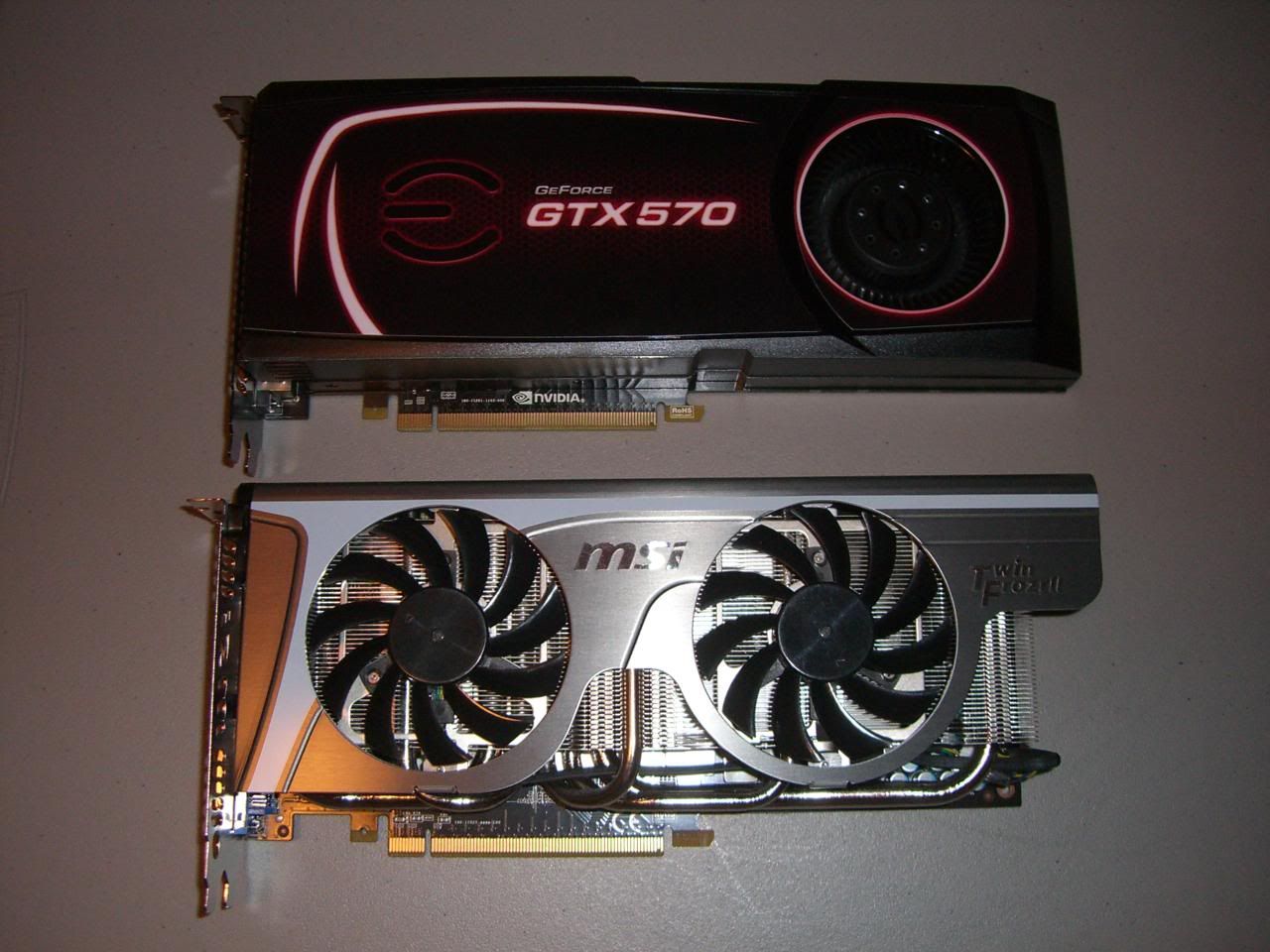 Bonus Pics: High Airflow Bracket

For those curious about the difference between EVGA's high airflow bracket and the stock bracket, here you go. It looks great, but its real-world effect is minimal at best.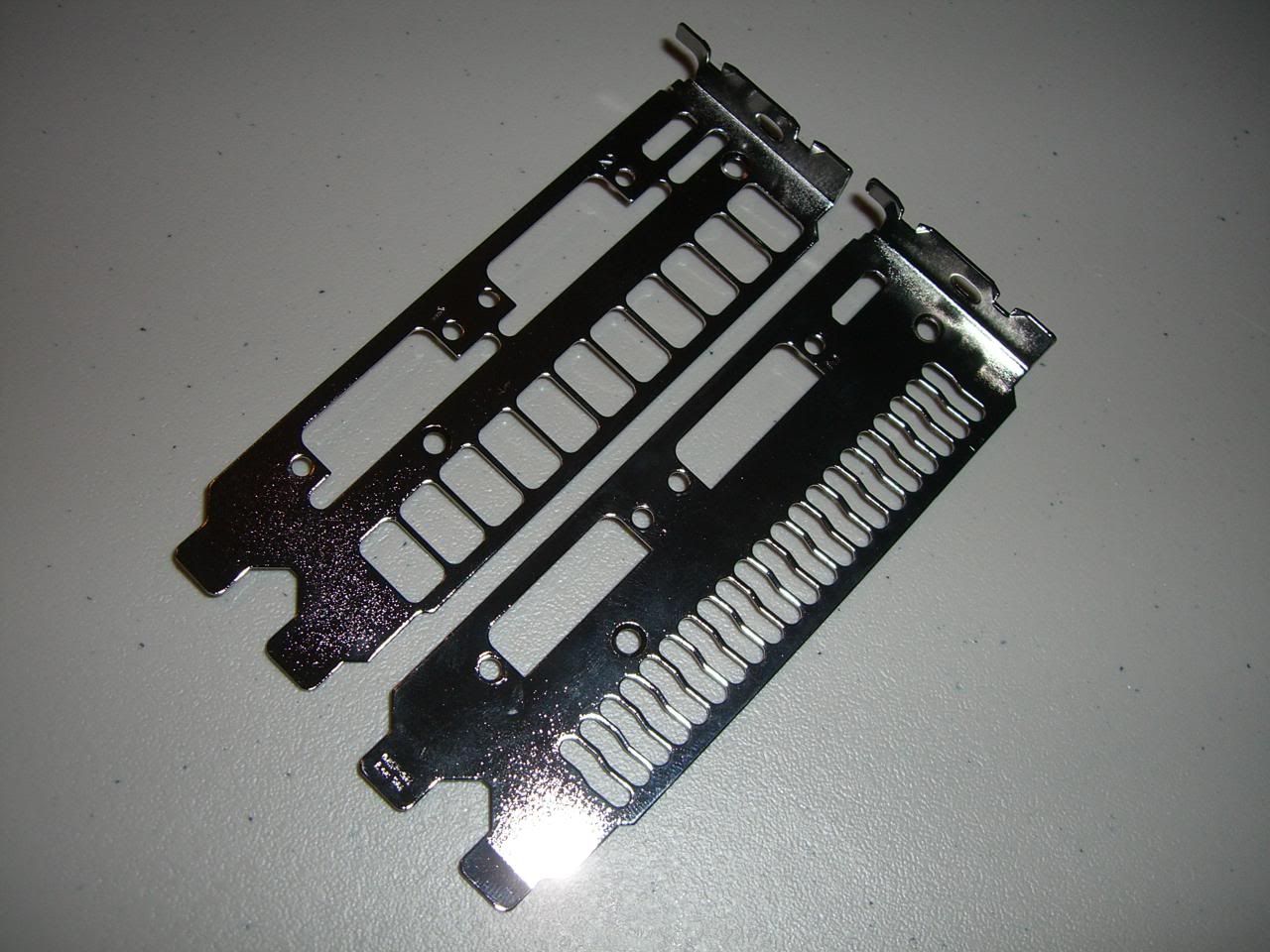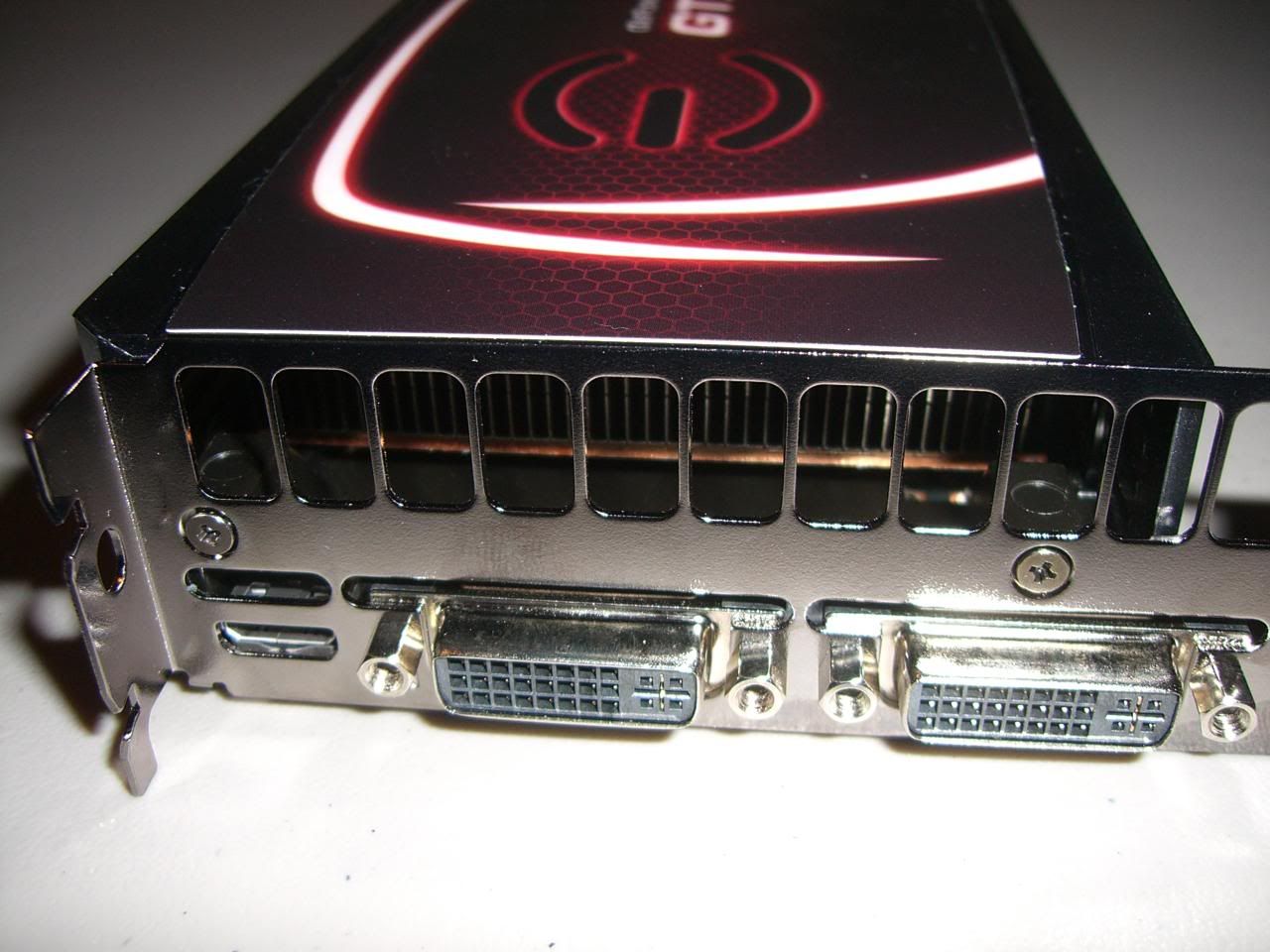 GPU-Z Screenshots
GTX570 vs GTX470 Stock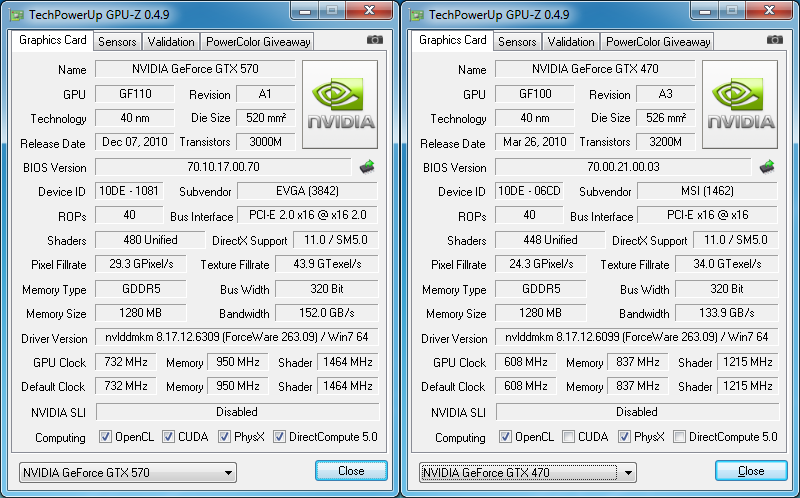 GTX570 vs GTX470 Overclocked
Overclocking
GTX470 Overclock: 825/1650/1800Mhz (Core/Shader/Memory) @ 1.087v
GTX570 CFC (Clock-For Clock): 825/1650/1800Mhz
GTX570 Overclock: 900/1800/2000Mhz @1.100v