Discussion Starter
·
#1
·
Can I get some help reaching max OC? I'm using an ASUS P8P67 Pro board B3 Stepping with Bios 1305 or whatever the B3 boards came with.
VCCSA Voltage: 0.92500v
VCCIO Voltage: 1.00000v
CPU PLL Voltage: 1.75000v
Auto PLL Overvoltage: Enabled
PCH Voltage: 1.10v
VRM Frequency: 350
Duty Control: Extreme
Phase Control: Extreme
Digi + VRM Load Line Calibration: Extreme
Digi + VRM Current Capability: 130%
CPU Multi 45/46/47
CPU BCLK: 104.6/102.1/100
CPU voltage: for the 46 and 47 multi 1.425v in bios 1.44v idle, and 1.448v under load. For the 45x multi 1.47v in bios and 1.49v under load
DDR Voltage: 1.5v (Stock 1600 MHZ 9-9-9-24-2T Timings and Speed are rated at 1.65v)
DDR Speed: Auto Spread Spectrum: Enabled for 45x multi, disabled for 46/47x multis Posting pictures of current 02:30 run of Prime 95 Blend.
http://valid.canardpc.com/show_oc.php?id=1745913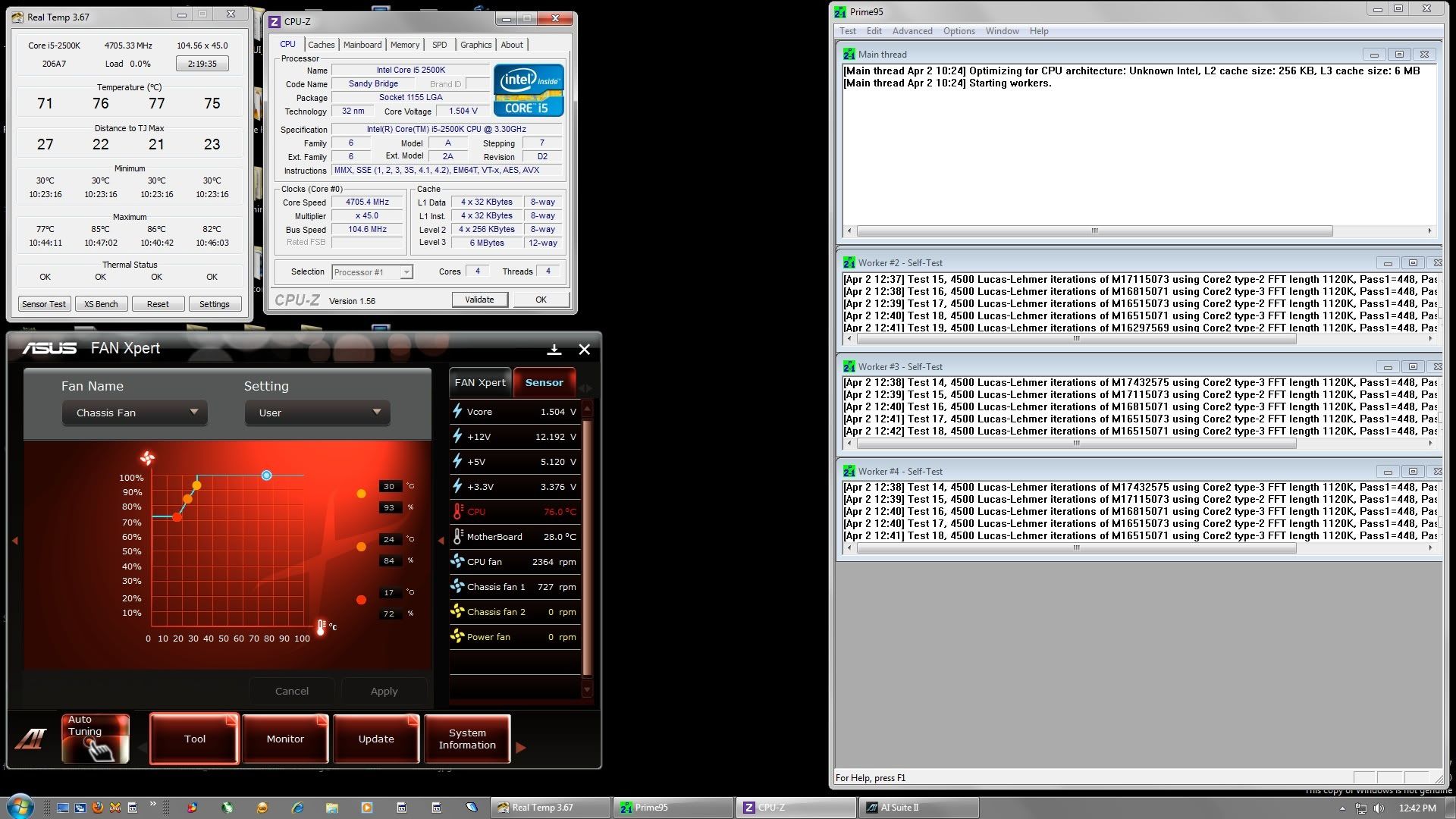 The 46 and 47 multi's are
[email protected]
Stable but fail at Prime Blend after a few hours.