Heya,
You could grab some server hardware, like this: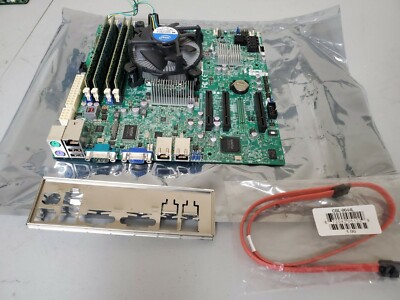 SUPERMICRO X9SCL-F COMBO w/ 1230v2 CPU 16GB ECC & HSU. Latest available BIOS (ver. 2.3) and IPMI (ver. 3.52) flashed. Nice simple combo. Dual gigabit NICs, plenty of slots, IPMI and so on. SUPERMICRO X9SCL-F.
Server grade board with IPMI (no GPU/video needed). ECC RAM for the extra protection against bit flipping. Xeon CPU. Dual intel gigabit NICs. Great architecture for your needs. Cheap. You can find even cheaper, the above is just an example of a combo unit where you get it all in one go. Just add PSU and some drives and you're set.
Put a small capacity SSD (cheap, $30) for your OS drive.
Put whatever HDD drives you want in there on SATA for storage (be careful with WD Reds, avoid SMR drives, get the 8TB or get a non-Red 4TB); run them as mirrors (redundancy without parity).
FreeNAS will do what you need. Great tools. You can install Plex server for media, or whatever you want. Works natively. ZFS file system keeps your data from rotting over time, great file system.
Very best,