Speaking of virtual memory performance, my wish is to collect useful statistics on IOPS random 4KiB read/write/read-write.
The scenario that interests me is the actual performance of modern SSDs when the application (single-threaded) starts bombarding the drive with small packets like 128B/4KiB ... across 48GB big and more pool ('Test Size' in CrystalDiskMark terminology). Seeing how Samsung 860 PRO boasts:
CACHE MEMORY
512 MB
Low Power DDR4 (256 GB, 512 GB)
1 GB
Low Power DDR4 (1,024 GB)
2 GB
Low Power DDR4 (2,048 GB)
4 GB
Low Power DDR4 (4,096 GB)
RANDOM READ (4KB, QD1)
Up to
11,000 IOPS
RANDOM WRITE (4KB, QD1)
Up to
43,000 IOPS
Since the Japanese author didn't report the IOPS, manually I have to divide 4KiBQ1T1 score by 4KiB.
It prompts for using much bigger 'Test Size' than the default 1GiB, otherwise stressing the cache mainly, which is also useful.
These days I intend to buy the 256GB model and put it to the test, at the moment I can only test my latest SSD - the cheapest Kingston - A400 2.5" 240GB SATA III TLC: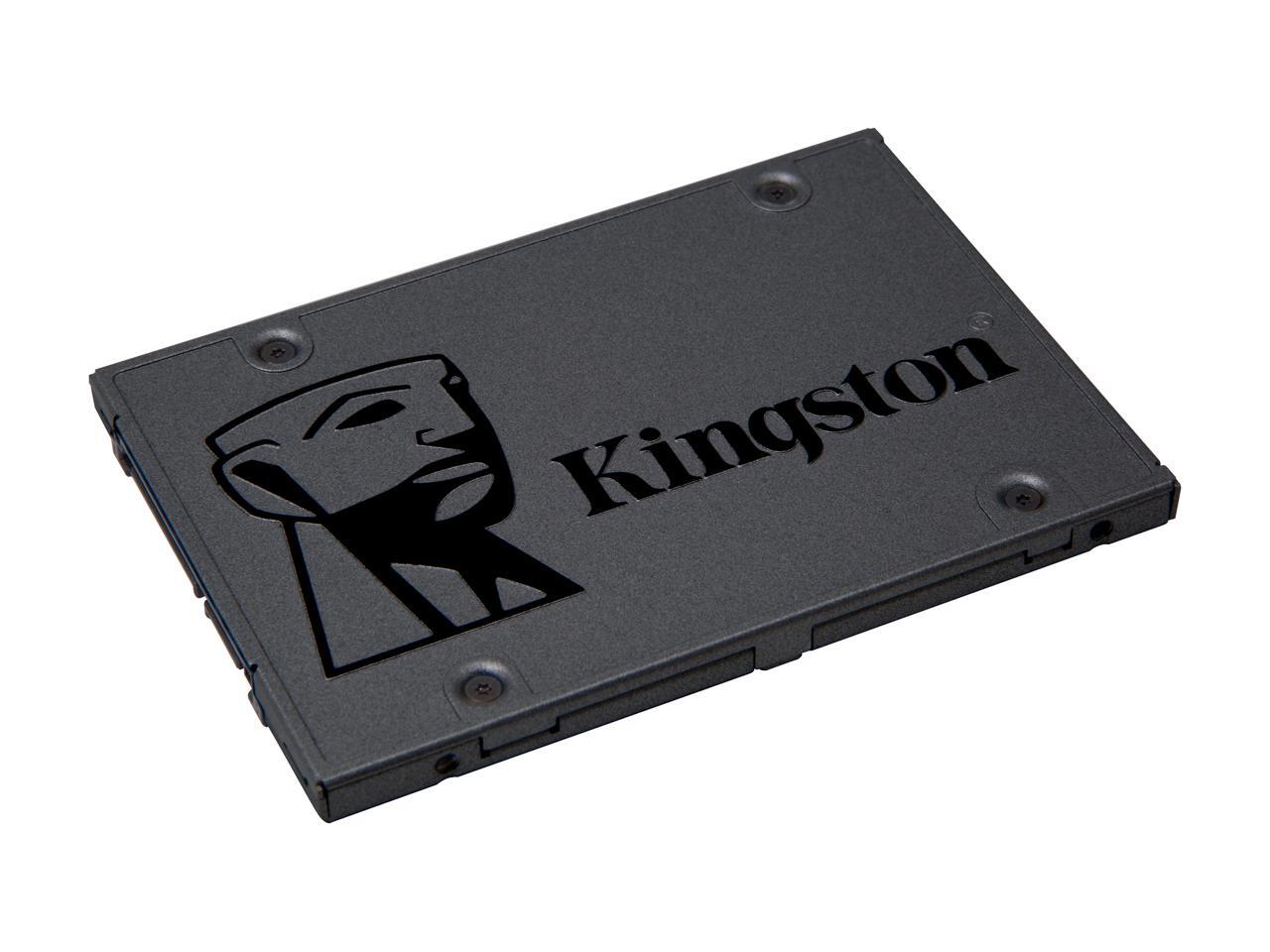 #1 Screenshot: 1GiB
So, the (5.411*1000*1000)/(4*1024)= 1,321 IOPS (random reads within 1GiB)
#2 Screenshot: 16GiB
So, the (5.465*1000*1000)/(4*1024)= 1,334 IOPS (random reads within 16GiB)
#3 Screenshot: 32GiB
So, the (5.307*1000*1000)/(4*1024)= 1,295 IOPS (random reads within 32GiB)
Notice the inconsistency, how write performance is halved and restored.
By the way, currently I am into writing my own (not using the OS virtual memory allocator) I/O code bypassing the malloc(). All small blocks/pools are to be handled by single fread()/fwrite().
Naturally, the I/O intensive bombardment across 48+GB pool with ~128B long chunks requires much more than 10,000 IOPS, OPTANE is promising, but I want to dig into regular SSDs first.
Incoming results for ...
In the meantime, you are welcome to share screenshots of your own.