Discussion Starter
·
#1
·
Interesting... Those with surgeon hands have been doing it for years! Finally the audiophile industry is succumbing to the inevitable future when PC replaces CD / SACD / LP players as the dominant play back source >: )
A few hot-rod audio companies are selling fully beefed up soundcards and this one is visually impressive.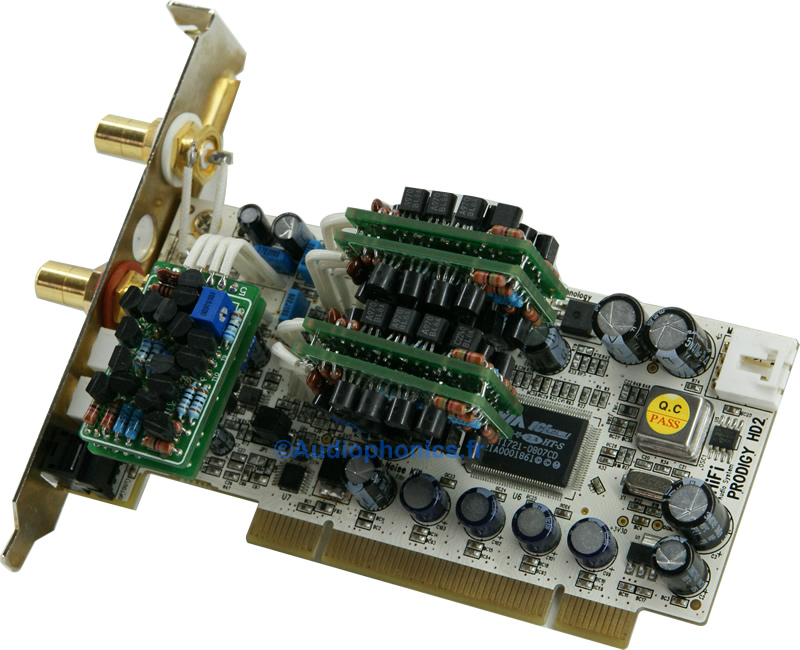 You can find it in a few of their top-tier hot-rod houses.
In Holland:
http://www.gooipcs.nl/systemen/source-pc
In Canada:
http://www.partsconnexion.com/bur_prodigy.html
In France:
http://www.audiophonics.fr/burson-au...it-p-5024.html
Interestingly the German made Audiotrak prodigy HD2 seems to be the weapon of choice. According to these audiophile hot-rod houses, the design of the HD2 is more consistent with the output stage of audiophile CD players and far more superior to most other soundcards. It's 2 channel stereo (plus a headphone out) and it also has a noise filtering network that deals with noises inside a PC case.
Those 3 green things on top replaced 3 regular audio opamps. They are Australian made Burson audio opamps. (
www.bursonaudio.com
). These opamps are widely used in recording studios and highly regarded among audiophiles. Among other mods, the power supply of this HD2 is also upgraded to better synergize with amplifiers.
The most beefed up ones costs 470Euro!!! But the Canadian Partsconnexion is selling them at $300 a piece. Cheap I guess compared to any hi-end CD players.
So, is this the one that will finally do our lossless files justice??? Has anyone tried it?