Discussion Starter
·
#1
·
After doing a search of OCN I couldn't find a tutorial on removing pins from an ATX power supply using staples (there may be one but I couldn't find it). Just a lot of questions on how to do it.
Why spend $25+ on a pin removal tool that may break when you can spend $1.50 on 2000 staples and get the job done just as easy?
Why would you want to remove the pins on your ATX cables? You may want to make custom length cables or maybe you want to sleeve your power supply or maybe you screwed up and accidentally cut a lead to your PSU and need to repair it. Whatever. So here's how I do it.
Tools:
Common desk staples (not the "Heavy Duty" staples you'd use to secure roofing paper or wall insulation)
Needle nose pliers
Your fingers
A bit of patience
WORD OF CAUTION: Your PSU can hold a dangerous charge! To discharge your PSU unplug it from the wall outlet and then press the power button on your PC. You can also jump the green wire on your 24-pin motherboard connector to a black wire. Doing either will discharge the PSU. Ignore this step at you're own risk!
First take two sets of two staples and bend them into an "L" shape. Using the needle nosed pliers makes this a bit easier.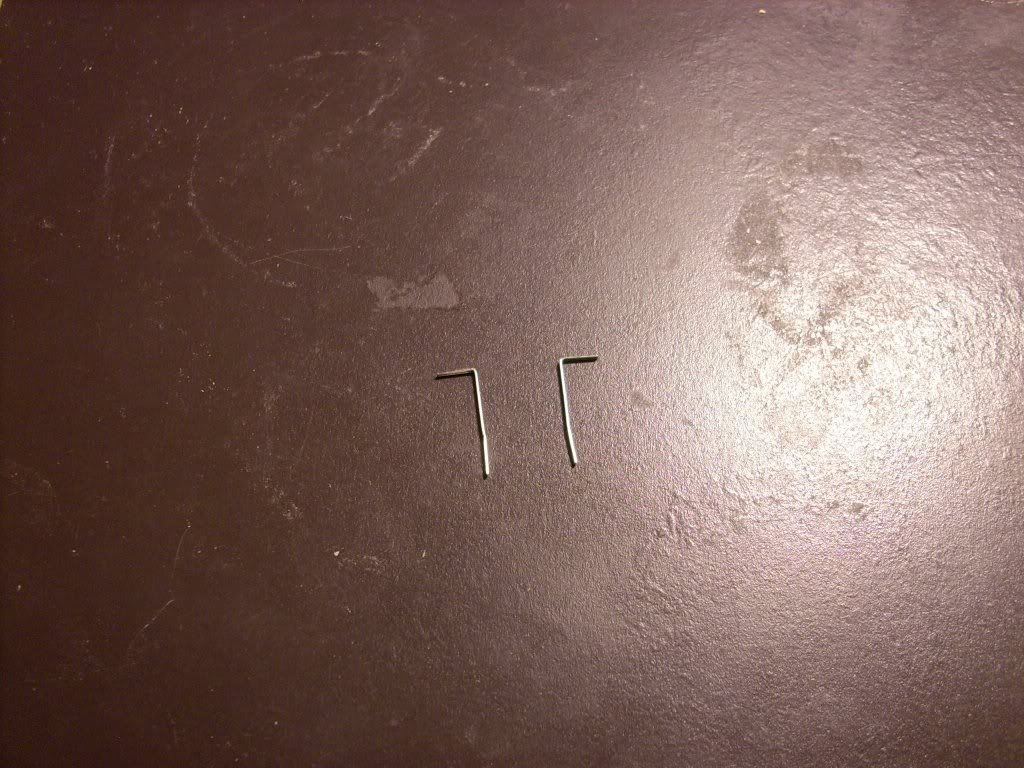 Next insert each pair of staples into either side of the pin housing. Be sure the staples are between the pin and the plastic housing.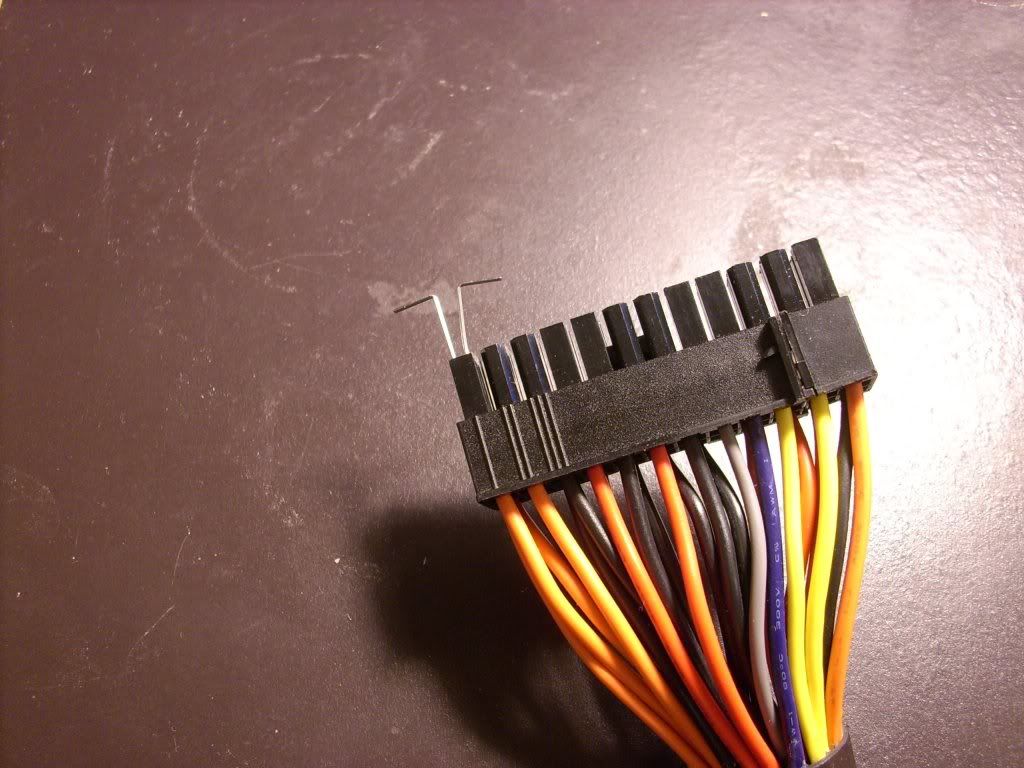 Now push up on the wire while pushing down on the staples. You should feel a very slight "click" as the staples compress the tabs on the pin. You can also use the needle nose pliers to push in the staples if they don't go in by the force of your finger.
Now, while holding down on the staples, pull on the wire. It may take a bit more force than you expect and you can use the needle nose pliers to pull the wire if needed. The pin will pop free.
Slide the pin out and you're done!
Before you put the pin back in the housing lift the tabs back up a little (I use a razor blade but any small instrument will work).