Discussion Starter
•
#1
•
Another garbage picked wonder, an IBM PC 300XL
Worklog:
Opening post [see below]
Jigsaw IBM
Color Test
Motherboard and PSU mounting
Cable Management
Back Panel
SERVERS!
Back panel [take two]
Polished Paint Job
Motherboard Mounting
A SHOCKING Sensation [pun intended]
Specs:
Pentium 2 @ 300MHz
CD-ROM
1GB HDD
384MB RAM [upgraded from 64MB]
manufacture date: September, 1997

Original specifications
This time I remembered to take
before
pictures [after I had already gutted it].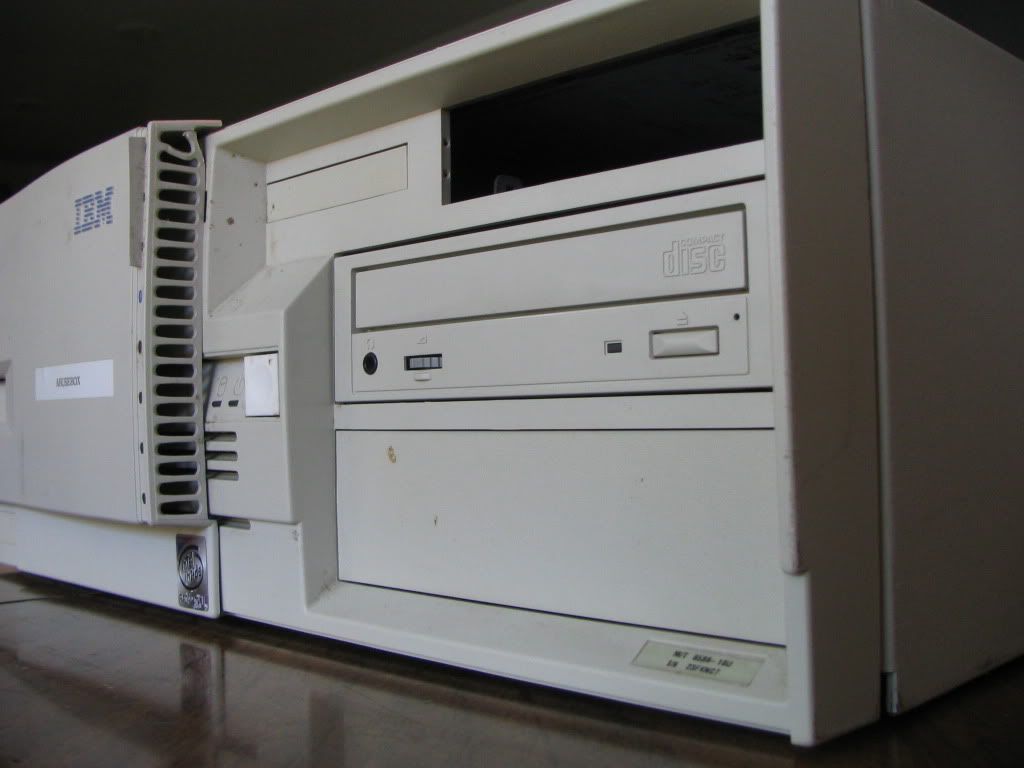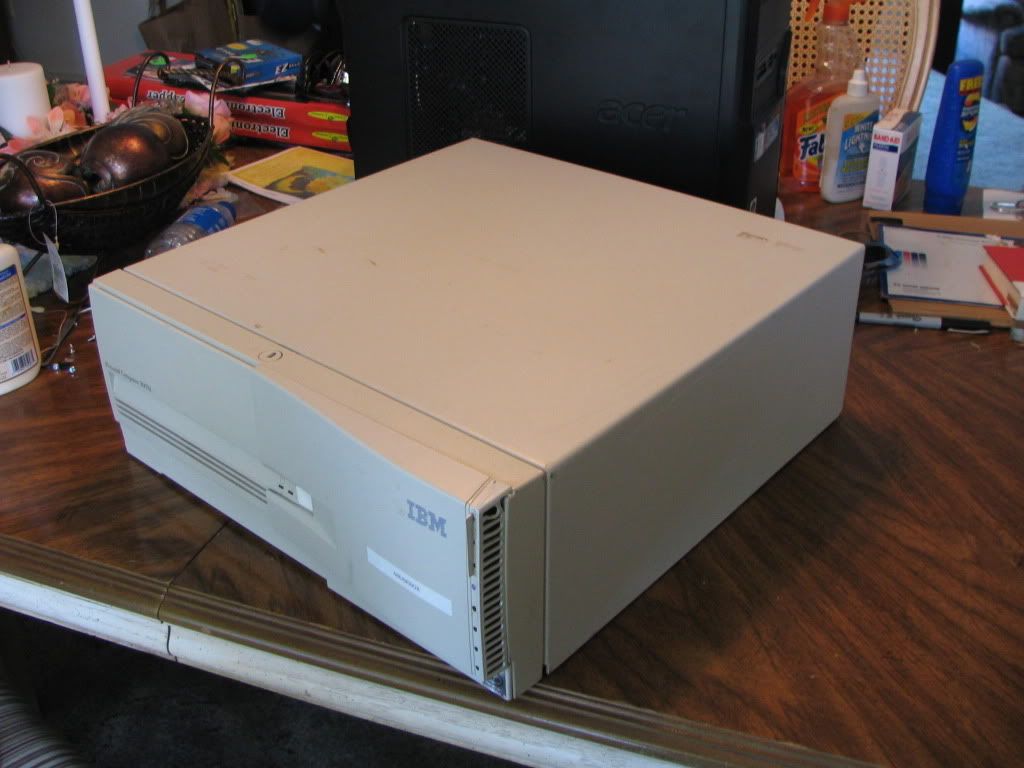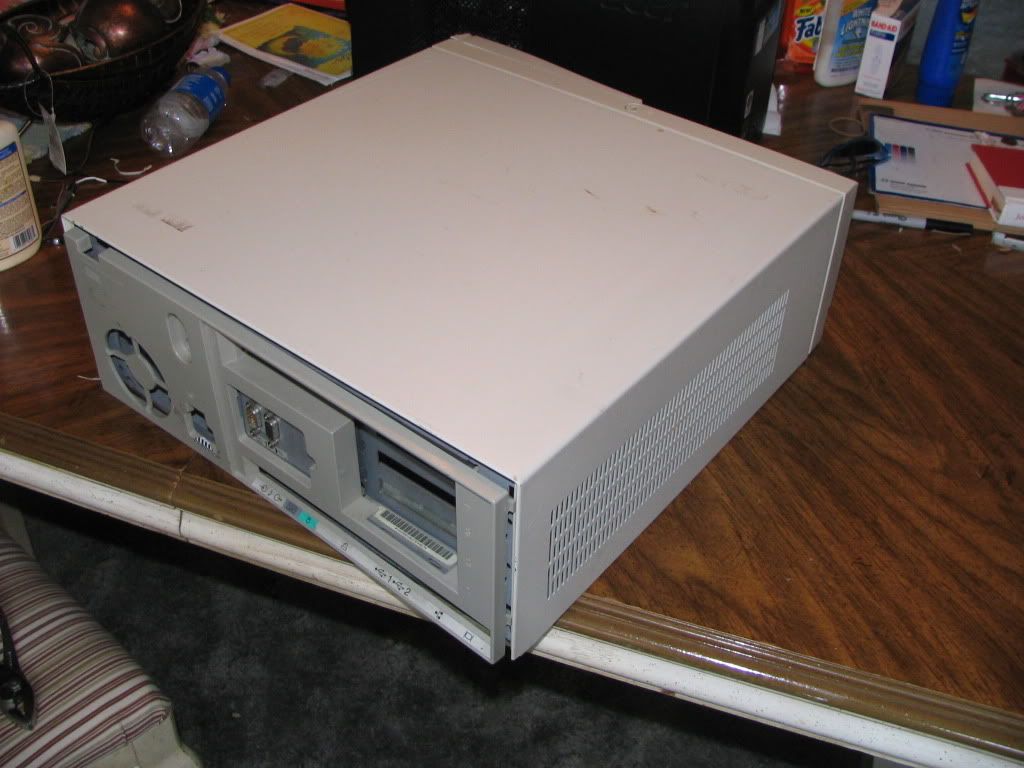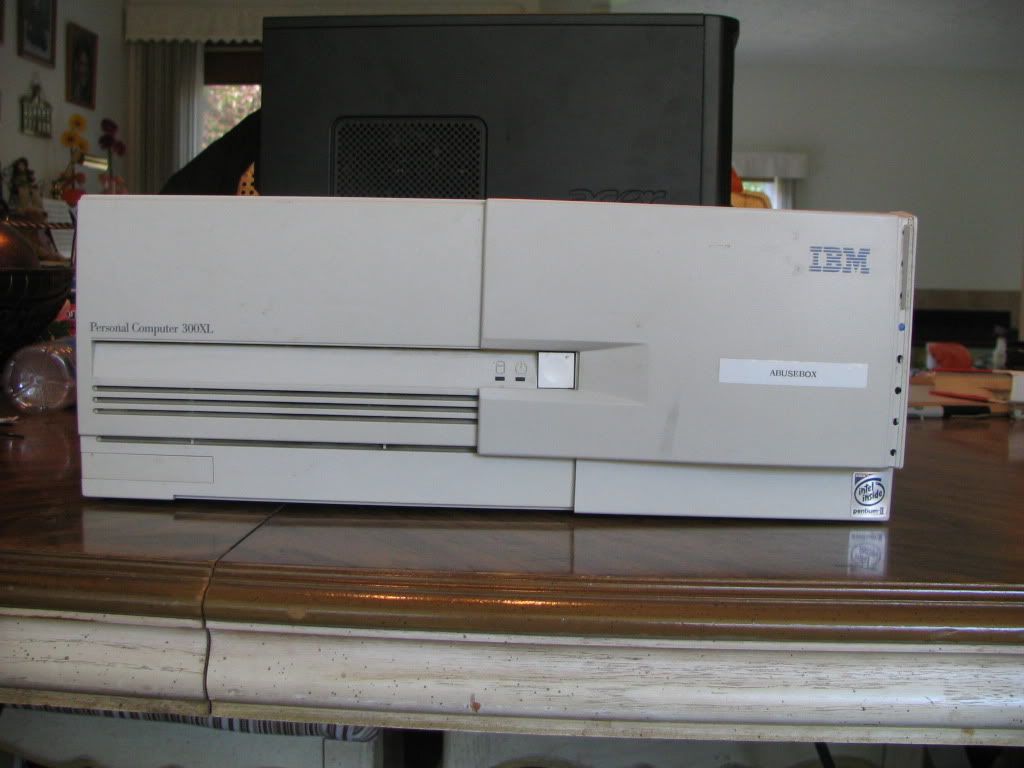 Good 'ol IBM, feels like I could run it over, and my car would break. It weighs a good 30Lbs.
Dropped $6 on paint and primer.
I prepped it. Primed it. Painted it. I just painted the front to see if it could turn out as well as my last beige case could, and to see if I should even continue this endeavor. I plan on cutting the top open, putting an acrylic window shaped as IBM, and some blue Christmas lights in there. Maybe I'll pinstripe the front.
Here's the front plastic: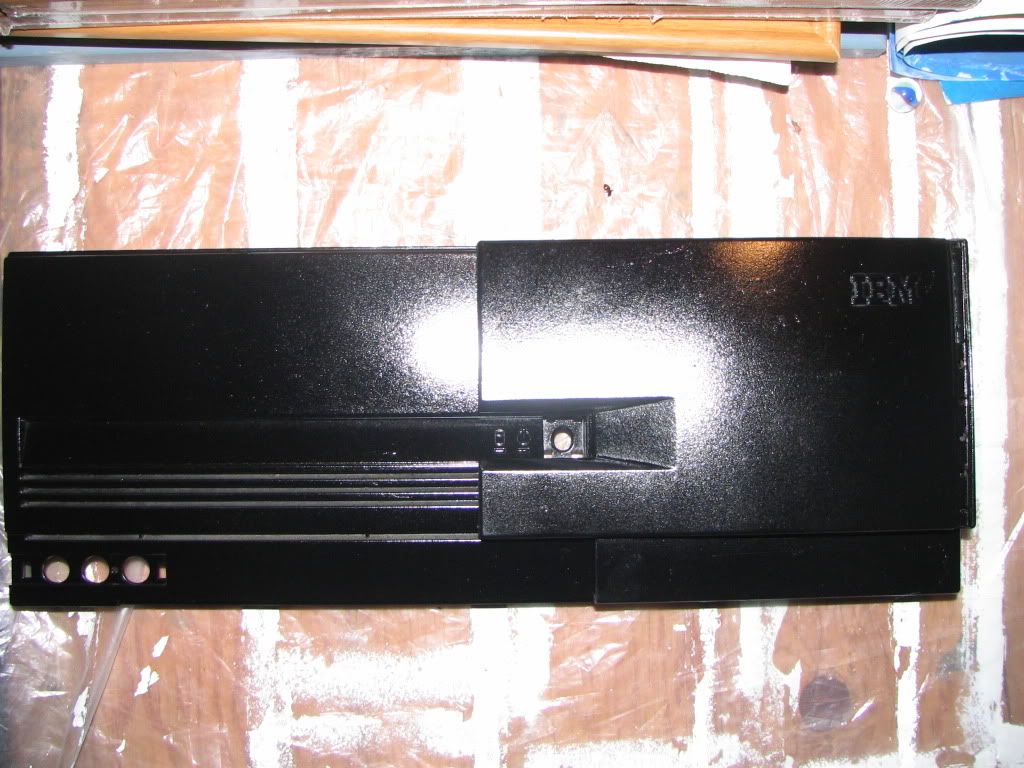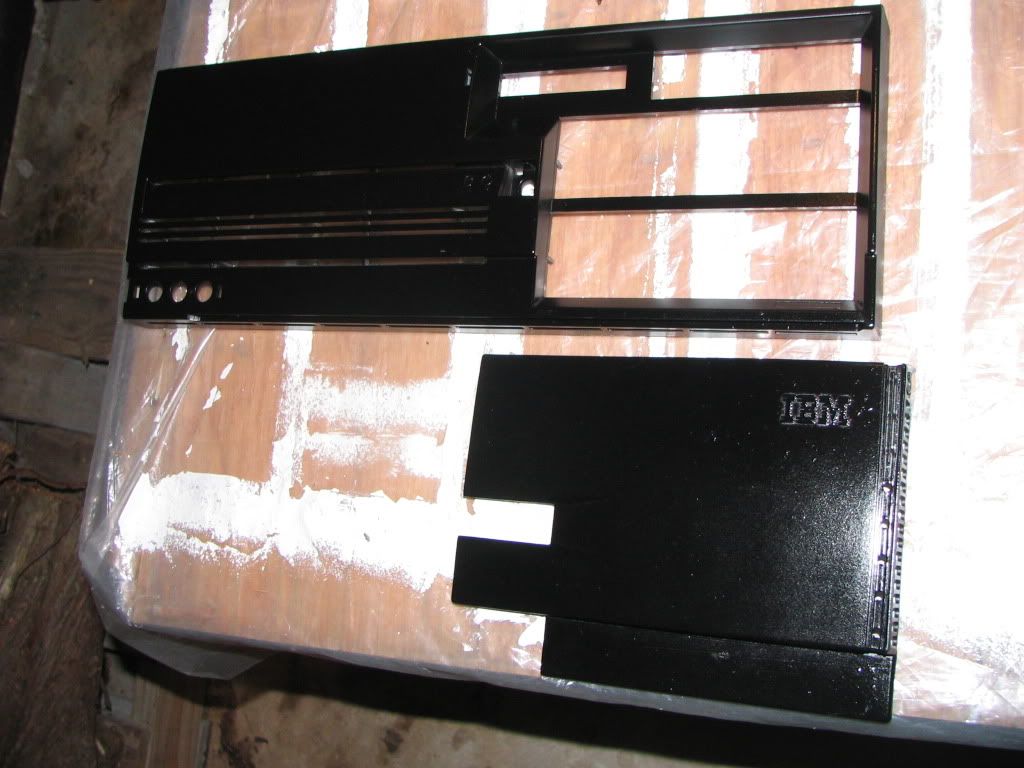 Only one coat of paint, it's showing some imperfections. Looks like I sprayed dust.
Should I continue? If so, what should I do to rejuvenate this thing. I thought, if anything, I could use it to house some old P3 or P4 I have laying around.