Discussion Starter
·
#1
·
Project is incomplete!
Read at your own risk!
Project "Dark" Desire
The following is brought to you by an impulse buy of a "RocketFish" Lian Li PC-A71B case. The name came from the DFI Lanparty "Dark" X38-T2RS motherboard. Hope you enjoy.
Hardware:
Dual
RocketFish aka Lian Li PC-A71B
Intel Core2Quad Q6600 L726B
DFI Lanparty "Dark" X38-T2RS
2x1GB Crucial Ballistix Traces
BFG 8800GT OC GPU
Antec True Power 650W
3x WD 160GB Re's in RAID 0
Cooling:
Loop #1 CPU
D-Tek Fuzion CPU Block
HW Labs Black Ice 480 GTX Radiator
Custom Built Reservoir
Link
Liang D5 Vario Pump
3/4" OD ClearFlex 60 Tubing
4x Scythe Ultra Kaze 133cfm Fans
Loop #2 GPU
D-Tek Fuzion GPU Block
Swiftech MCR-320 Radiator
Liang D5 Vario Pump
Iandh 8800GT Sinks
Custom Built Reservoir
3/4" OD ClearFlex 60 Tubing
6x Scythe Slipstream Fans
Case Cooling
8x Scythe SlipStream Fans
2x Sunbeam Rheobus Fan Controllers
Misc. Supplies
UV CCFL's
White LED Light Rods
3x Black Wire Sleeving Kits
AC Ryan Radgrillz (2)120x3, (2)120x1(Custom 120x4's)
The Case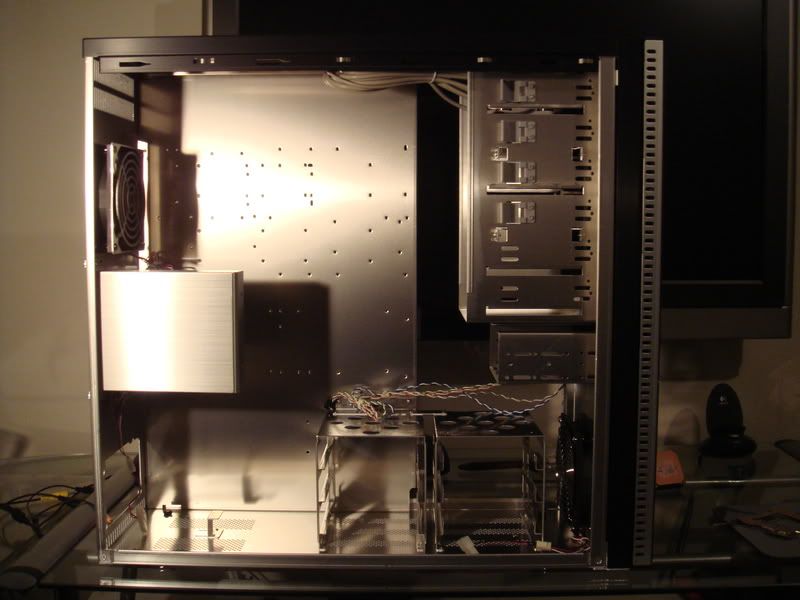 The case.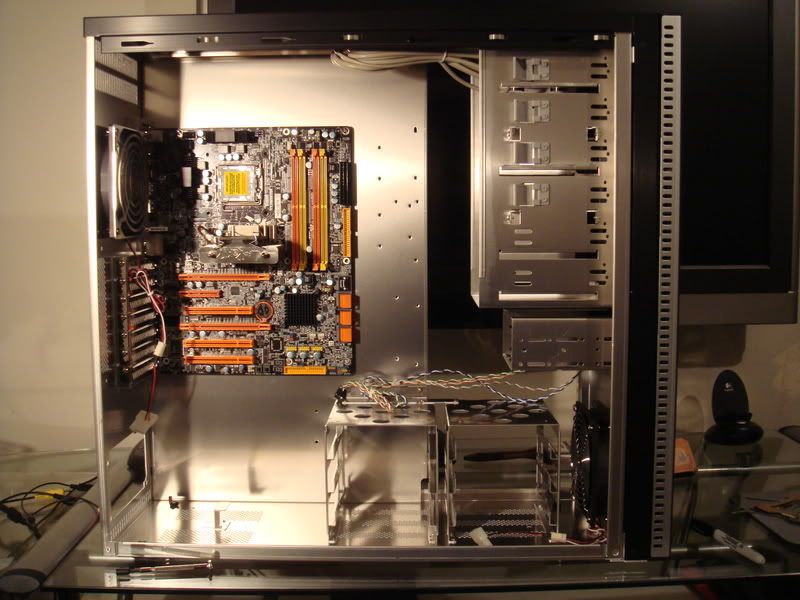 It's HUGE!
The Radiator
First thing I started on was the radiator. It's a MCR-320 with Scythe Ultra Kaze 133CFM fans.
It fits!
Barely...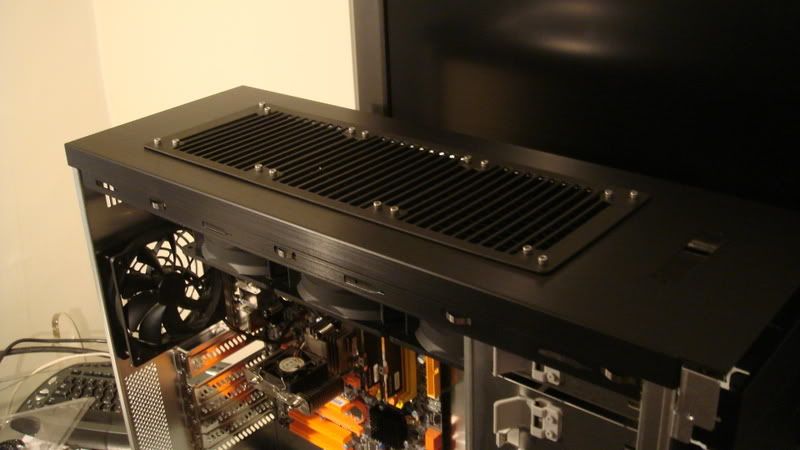 AC Ryan 3x120 Radgillz.
The HDD Cages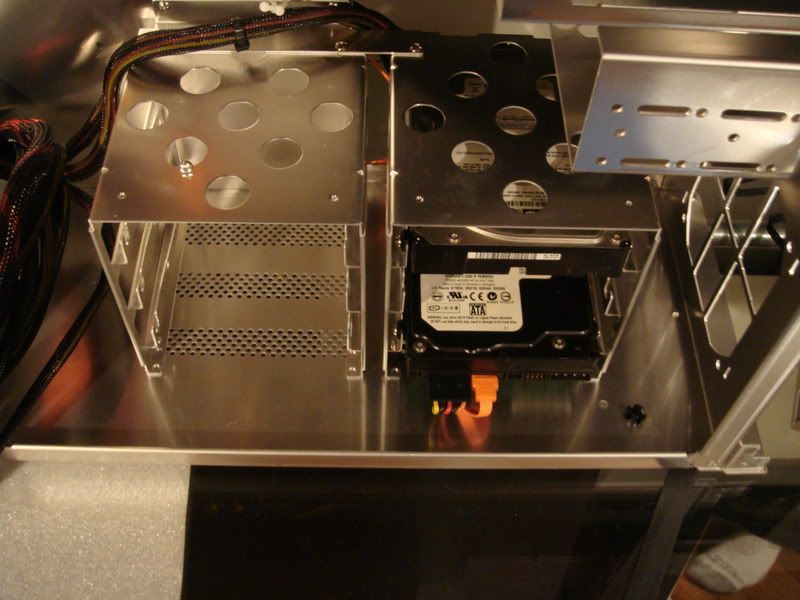 Original
Time for some drilling.. I had to move the cages in by about 1.5"
Finished.. Now the hdd's can be installed with the plugs being in the back.
Center Divider
Side panel from a mac g5 ready to get cannibalized for the cause.
Leveling..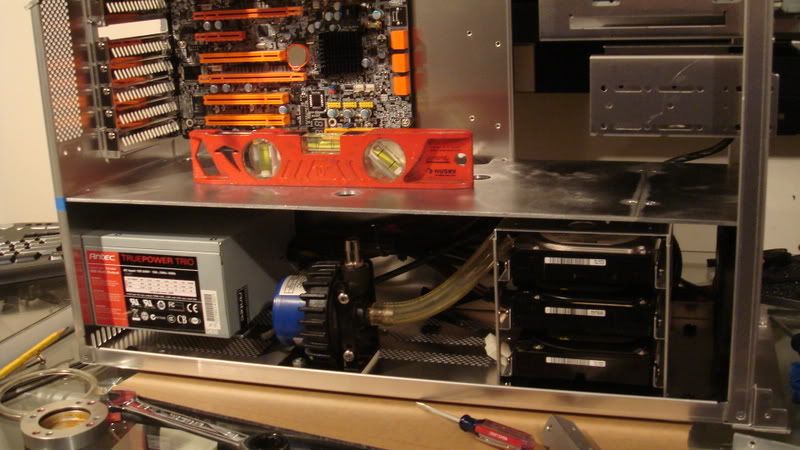 Some more...
The bolts holding it in place.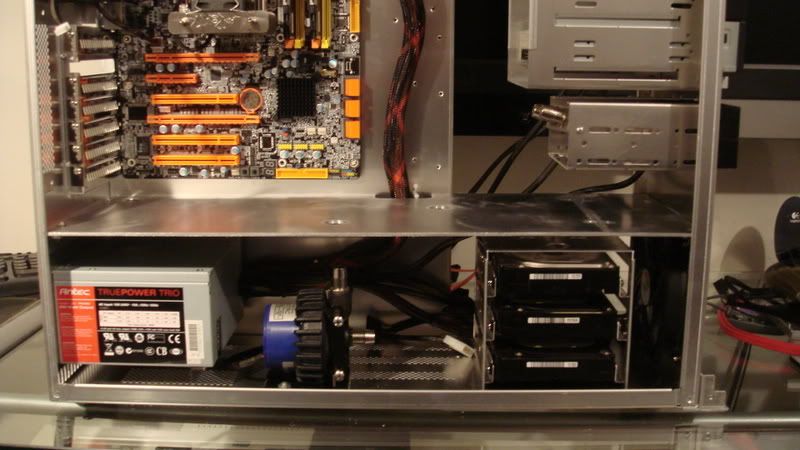 The divider mounted up.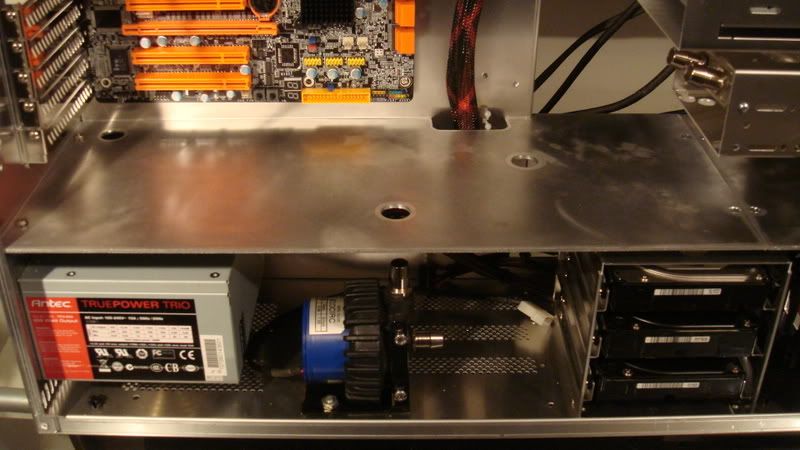 Another shot. I will most likely polish it out, so more on this soon.
The Darkness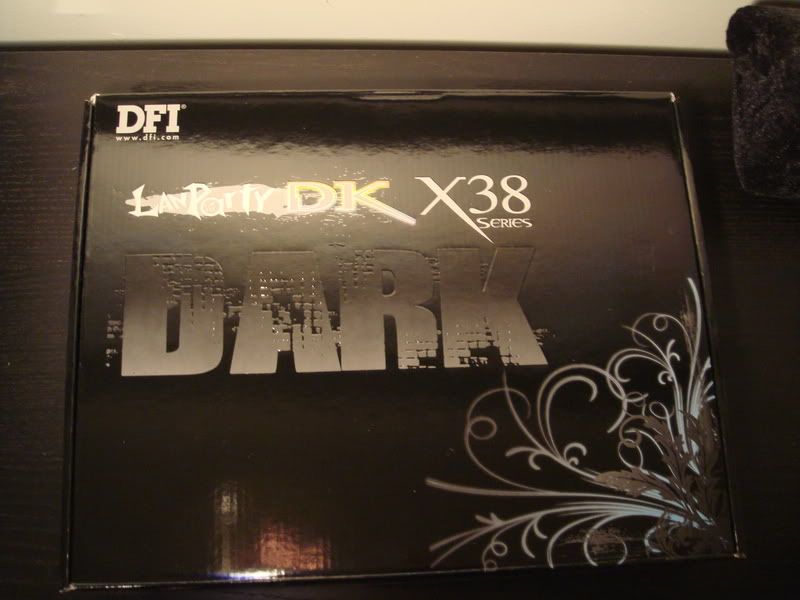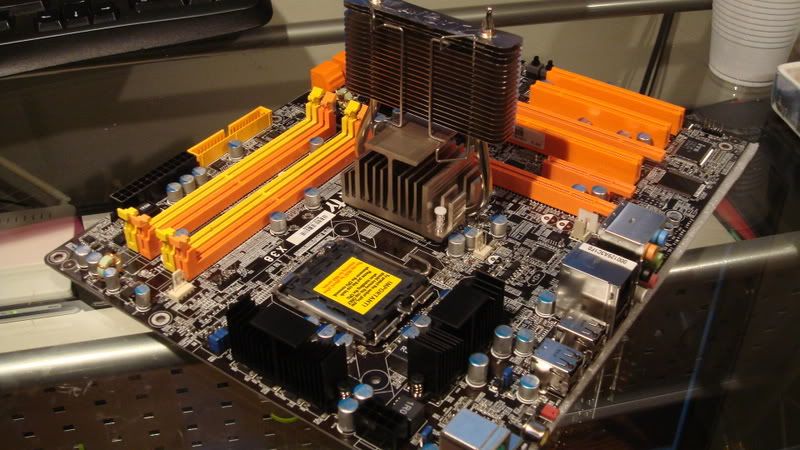 The D-tek
I decided to make a black plexi cover for the block, so it would match better. I also o-ringed it.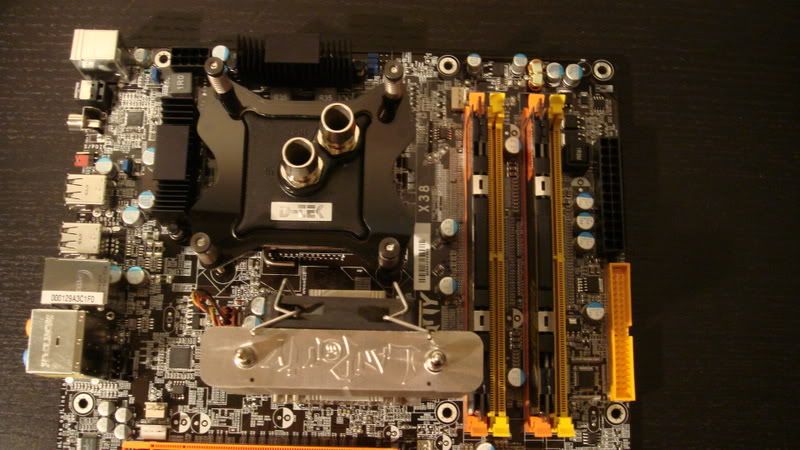 The o-ring in question. These were a bit big on the OD, but work just fine. Zero bypass now!
More to come soon.