·
Retired Benchmark Editor
Discussion Starter
·
#1
·
Seen a lot of confusion about maximum voltages for Intel processors. Most seem to think that the VID is the max. NO, the VID range is only the range in which you will factory ships CPUs.
Example. The max voltage for an e8400 is 1.45v not the 1.36v, which is only the highest VID they will ship a CPU.
I only polled the most recent chip. If you would like some of the older 65nm chips specs posted let me know and I will add them. If you need any of the tables that are noted but not posted, send me a PM.
EDIT:
All chips are NOT created equal!
All written limitations should be taken with a grain of salt. Some chips might be able to handle these limitations and some might fall short. As most know, each chip will not OC or handle voltage the same. What I take from the below specs is that Intel used components on their chips that are rated to handle the specs listed. Though, not all components live up to their rated maximums. Intel is just stating that the risk of damaging will increase the closer you get to these limitations and going over these specs will almost guaranty a degrading chip. How close you decide to get to these points is up to the overclocker. I know there are many here who like to push the limits on their chips for 24/7 usage and this info is for them. The rest who wish to keep their chips alive for many years of use would probably be better sticking to VID as your limitation.
Source:
http://www.intel.com/design/
Core i7
vcore max 1.55v 67.9c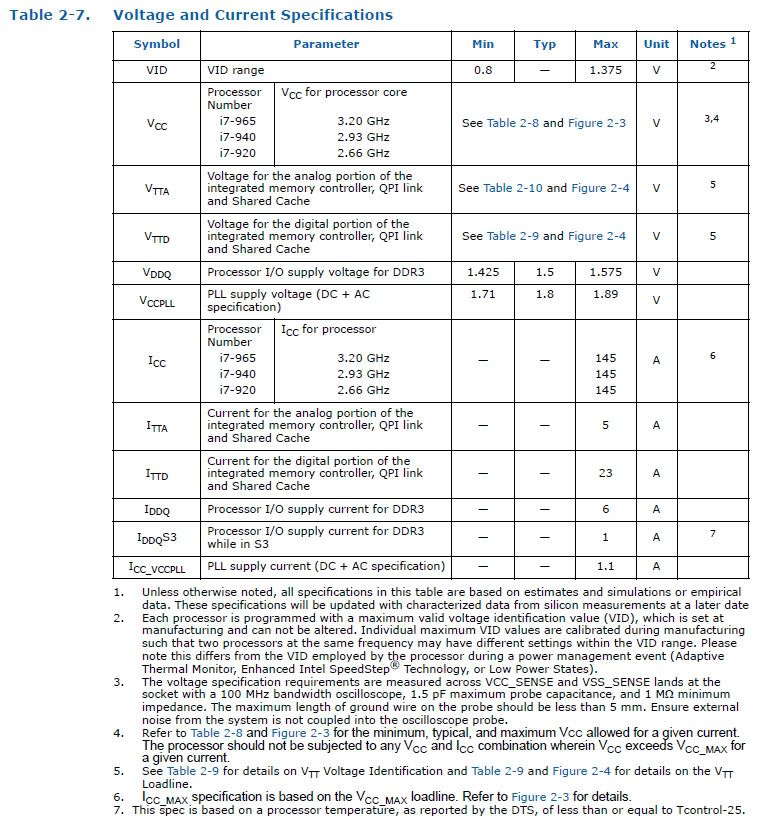 QX9775
max vcore 1.35v 63c

QX9000, Q9000 and Q8000
vcore max 1.45v 71.4c or 76.3c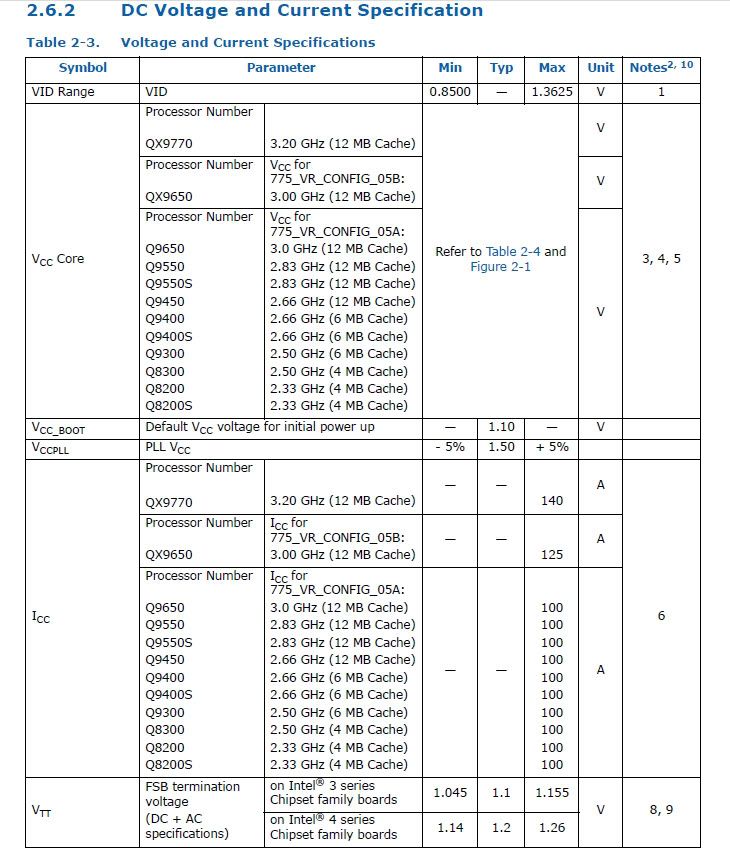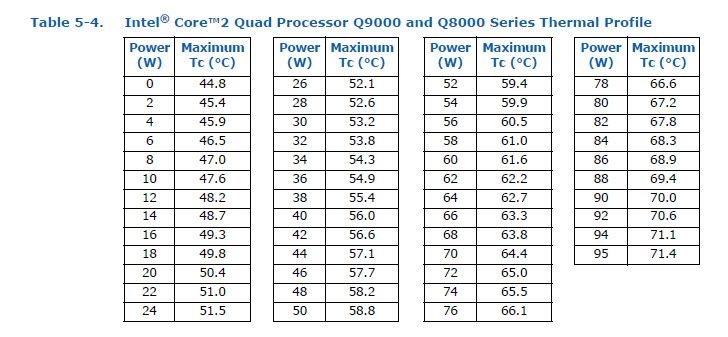 e7000 and e8000
max vcore 1.45v e8000 72.4c e7000 74.1c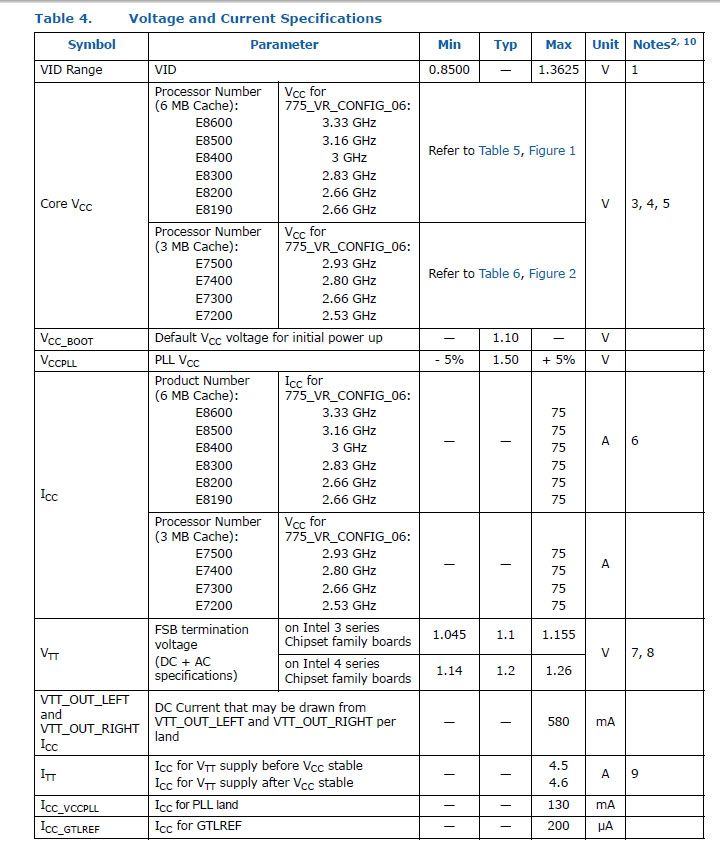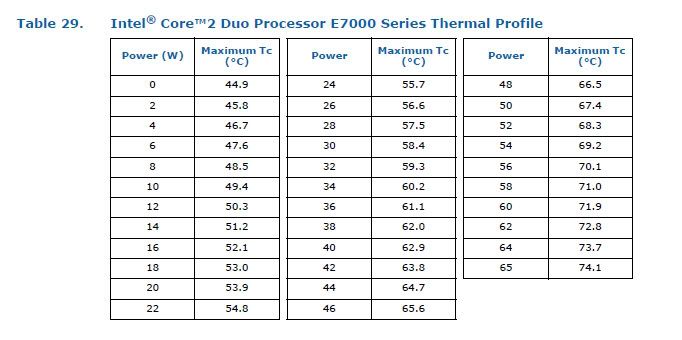 e5000
max vcore 1.45v 74.1c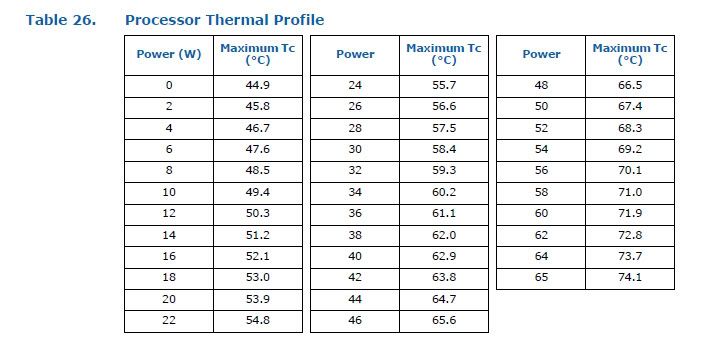 QX6000 and Q6000
Max vcore 1.55v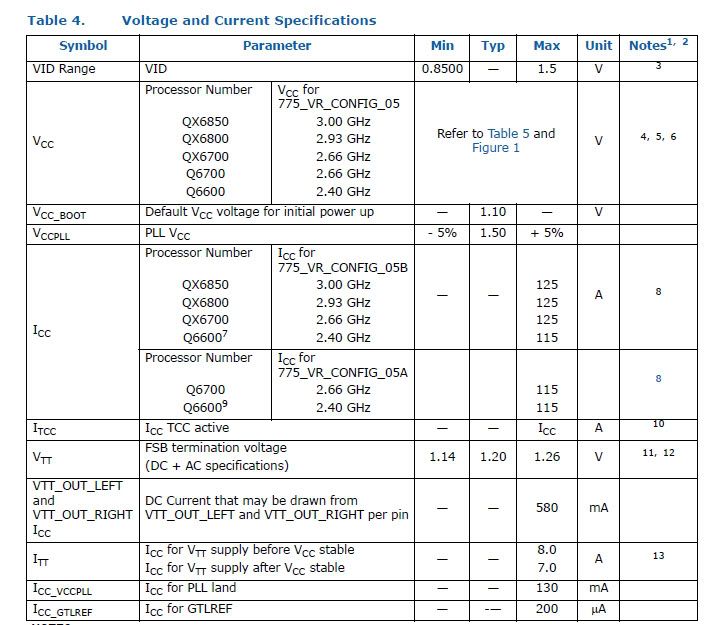 QX6xx0 Temps
Q6600 B3 Stepping Temps
Q6600 and Q6700 G0 Stepping Temps
If you notice any mistakes please let me know.
If you feel like sharing this info, copy this in your sig:
Code:
Code:
[CODE]
:aaskull:[url="http://www.overclock.net/intel-cpus/472058-intel-cpu-s-maximum-voltages-temps.html"]Intel Max Volts and Temps![/url]:aaskull:
[/CODE]
More great data concerning Intel voltage and temps and can found in ChickenInferno's thread:
http://www.overclock.net/intel-cpus/...-voltages.html