Discussion Starter
·
#1
·
first I have to take off the Hs/f
cpu is out
before lapping
after lapping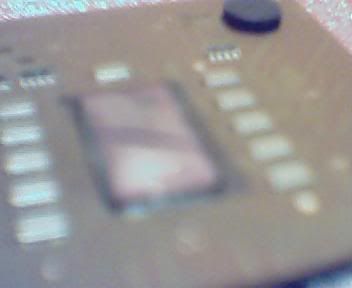 Now all I need is a hard drive (got it), an os (got it) ram (don't have it)
I need to test it, so we will have to patiently wait lol
tell me whatcha think.
I'm crazy huh?
while I have my processor out, I think I will look for a multi unlock guide.
I
very lightly
used 2000grit sand paper on it.
you can still see the core design thingy in the top right corner of the chip.
I apologize for the low qualitly images.
PLEASE remember that I took this risk with my Own processor.
you gotta give me some props.