Discussion Starter
·
#1
·
Hello OCN, a friend upgraded his keyboard to a nice mechanical one, and gave me his G15 v1 for free. I thought, well, those blue LED's don't really go well with my case theme....neither does that silver....so I took things into my own hands.
First off, came swapping those LED's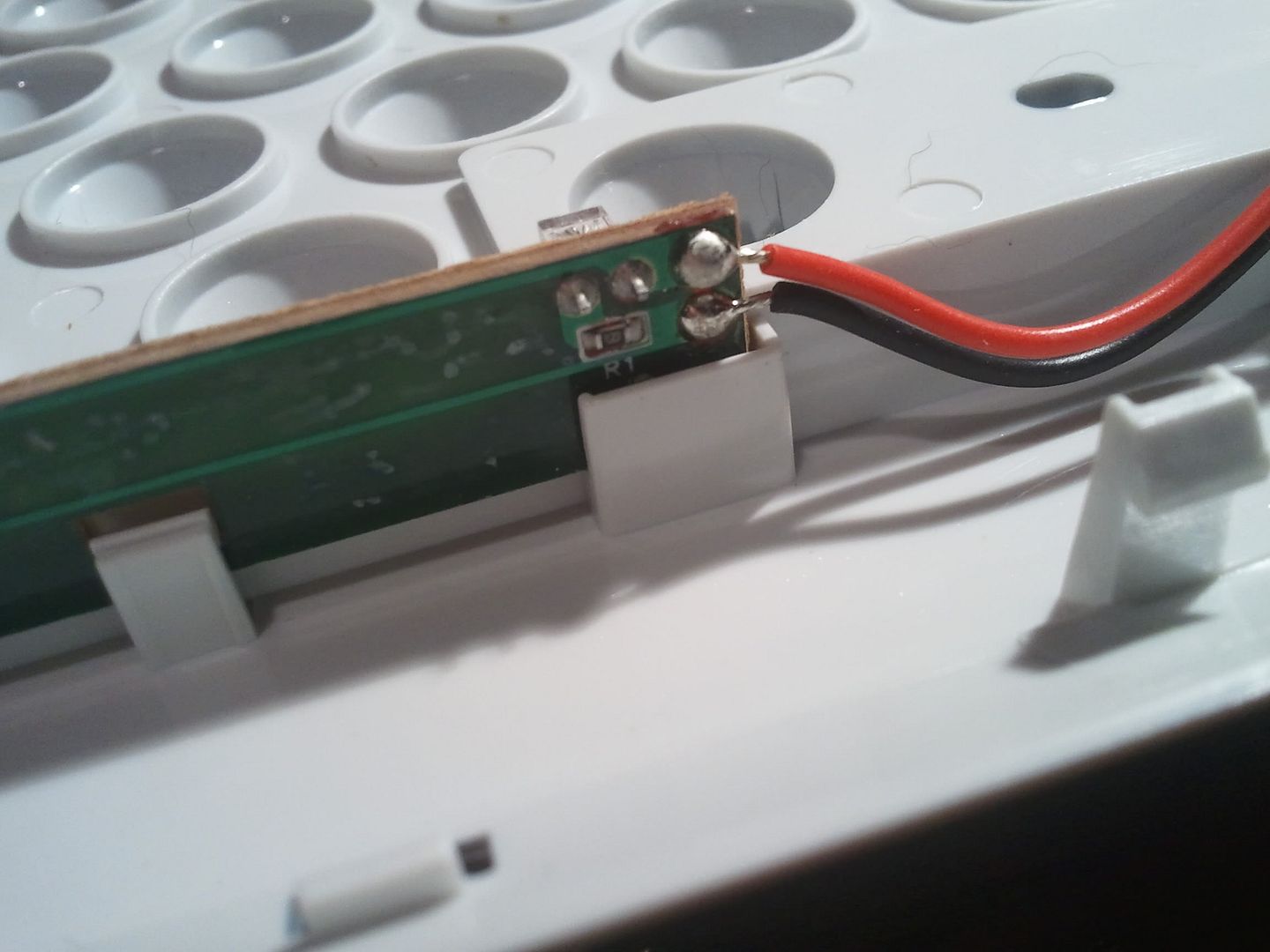 On the right, the new guy...orange
They didn't fit the standard 3mm slot allotted, so a little ghetto-rig was required.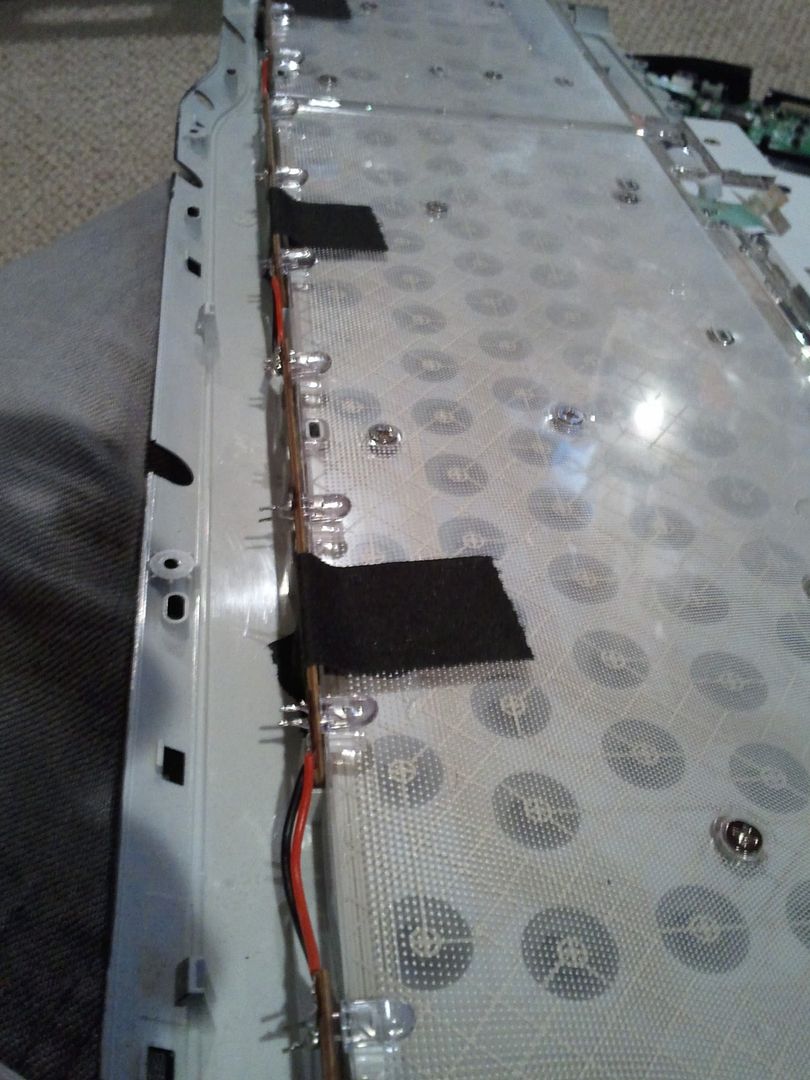 Next came the painting....
and of course....reassembly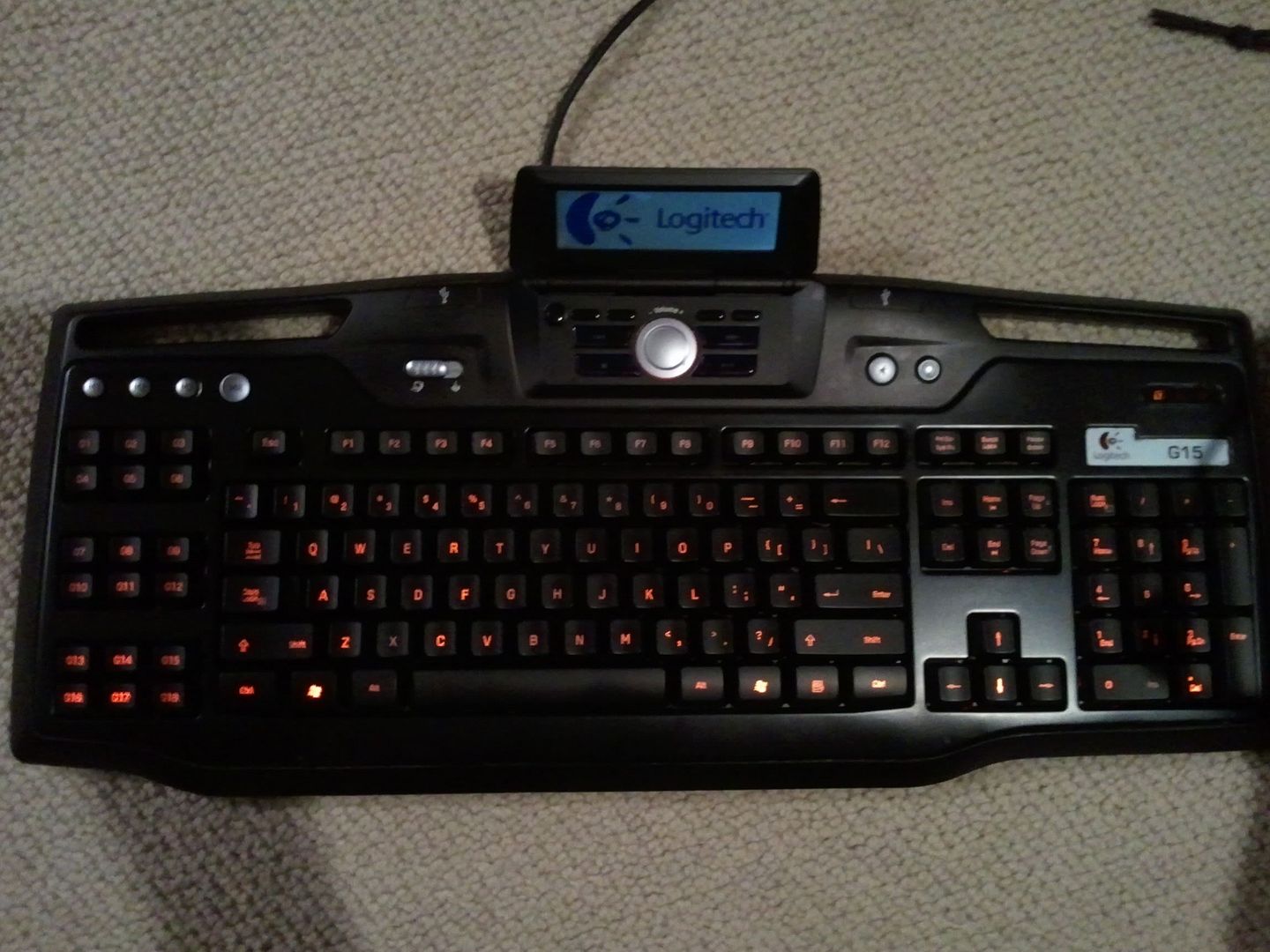 Not all is fine and dandy though.....keys M, I, and . (period) have stopped working. I'm hoping somebody may be able to help me
. Red highlights are non-functional keys..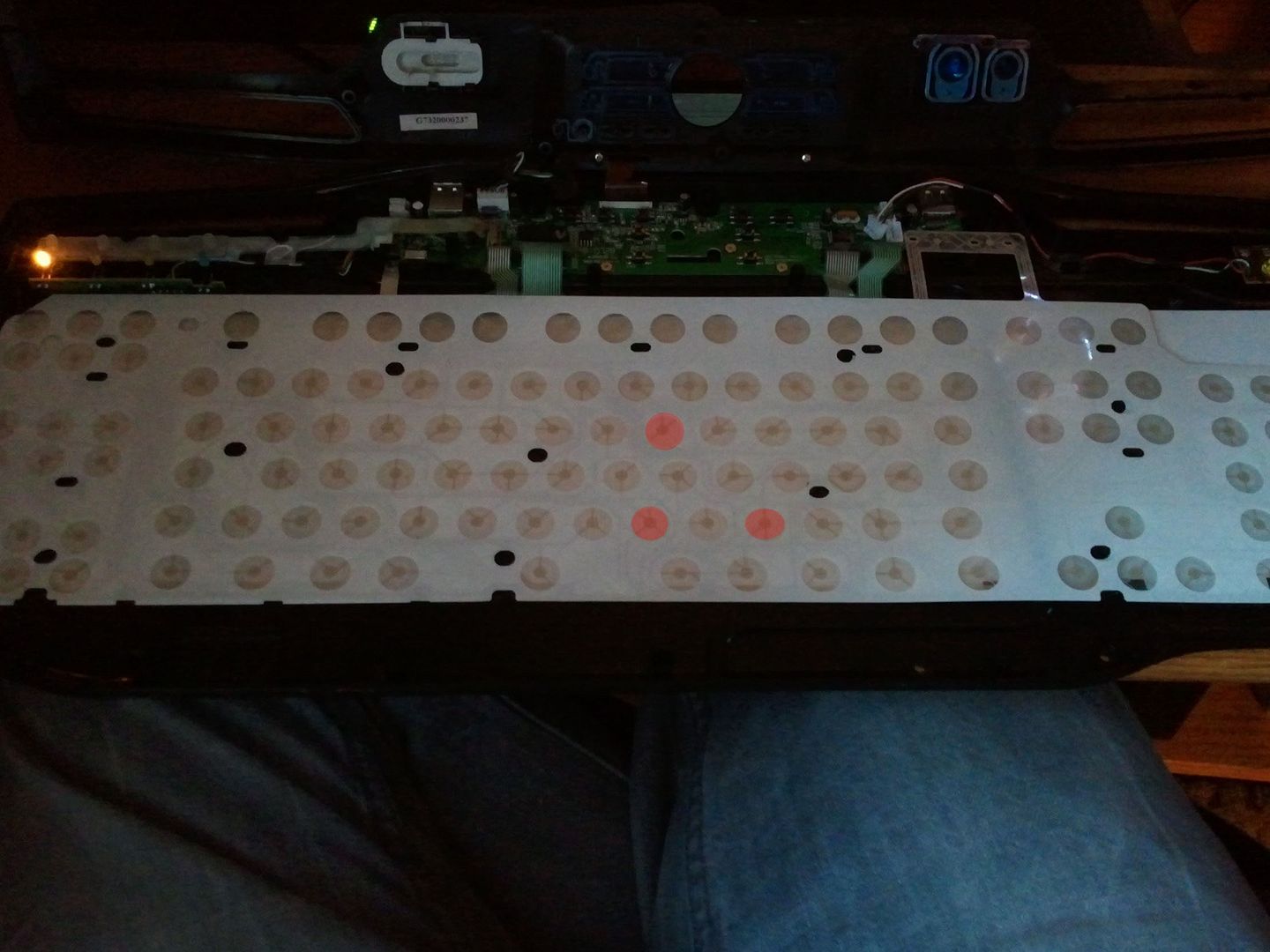 I've tested continuity as far along the traces as I can, and I haven't found any breaks...however typing on all keys once fully assembled, or as seen in the picture above (no rubber membrane, or keys...just the sheet with copper traces) function except those in red.
Can somebody help me make this mod complete, or else its going to go out the window
[edit]

Fixed
. Found another broken G15 (physical cracks on the plastic...) but the guts were good! A swap of the internals and I have a working board