Discussion Starter
·
#1
·
So I finally got my system set up and decided to finish crysis. I kept holding it off till I got a better pc.
I'm running 955BE and 4850X2 2gb version on 1280x1024(sucks I know).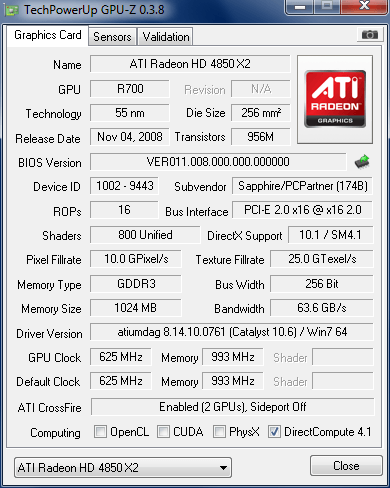 I'm running at high settings with the natural mod applied in Dx9 and 4xAA. So the settings can be assumed to be semi-very high.
I'm also running the 32 bit executable.
Dx10 gives me mouse lag and the 64 bit executable gives crash to desktop when launched.
I'm getting 30-40 fps, which is acceptable but it dips down into the 20s for no apparent reason. The cpu usage never really goes above 40% and the gpus usage doesnt go above 75-80%. It went into the 40s for no apparent reason.
Here is a graph displaying the various values, it was taken in the harbor map where you have to go and disable the AA units.
Gpu usage goes down and so do the fps.
I was really expecting 40+ fps at all times. Is it just that the game is very badly coded or something else?