Discussion Starter
·
#1
·
I'm in the process of building/planning a watercooling loop, and need some specific input.
In case any of you haven't seen my wanted thread, you should
check it out for background
. I've got most of the foundation materials, but am especially interested in getting some old fittings (barbs, angles, etc.)
A true gentleman of these forums, slickwilly, hooked me up with some "starter" gear. Thanks again slickwilly! You're my first sponsor!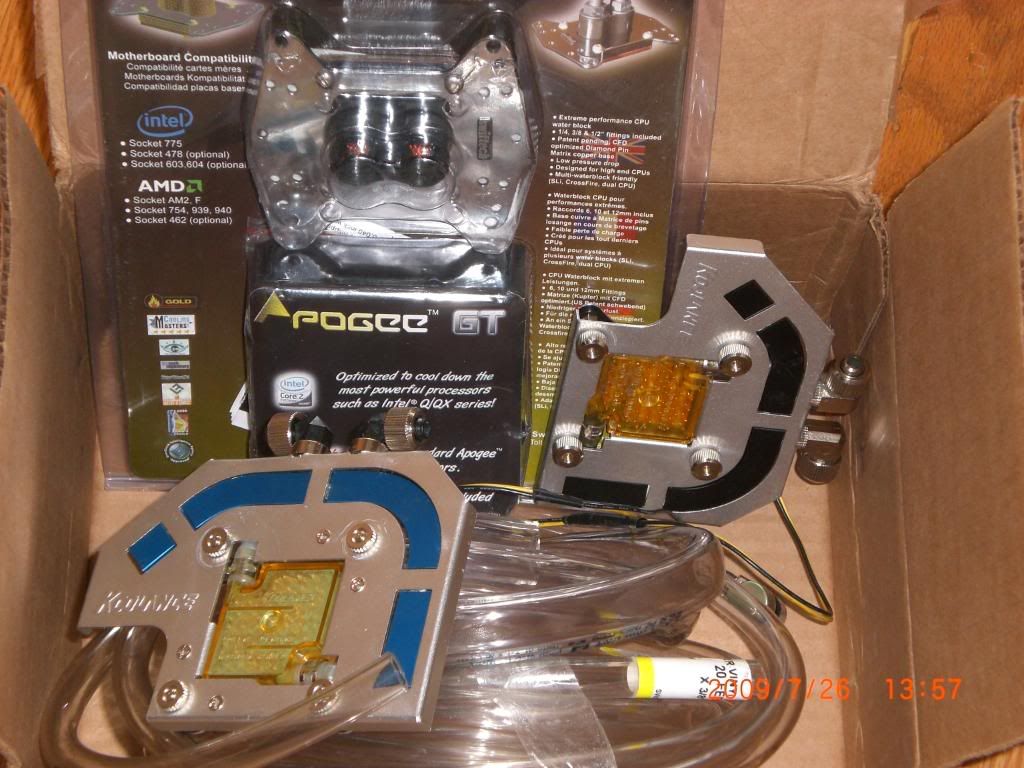 That is an apogee GT (with all the fittings) and some koolance 7950GT coolers. (Well, one's for an ati card.)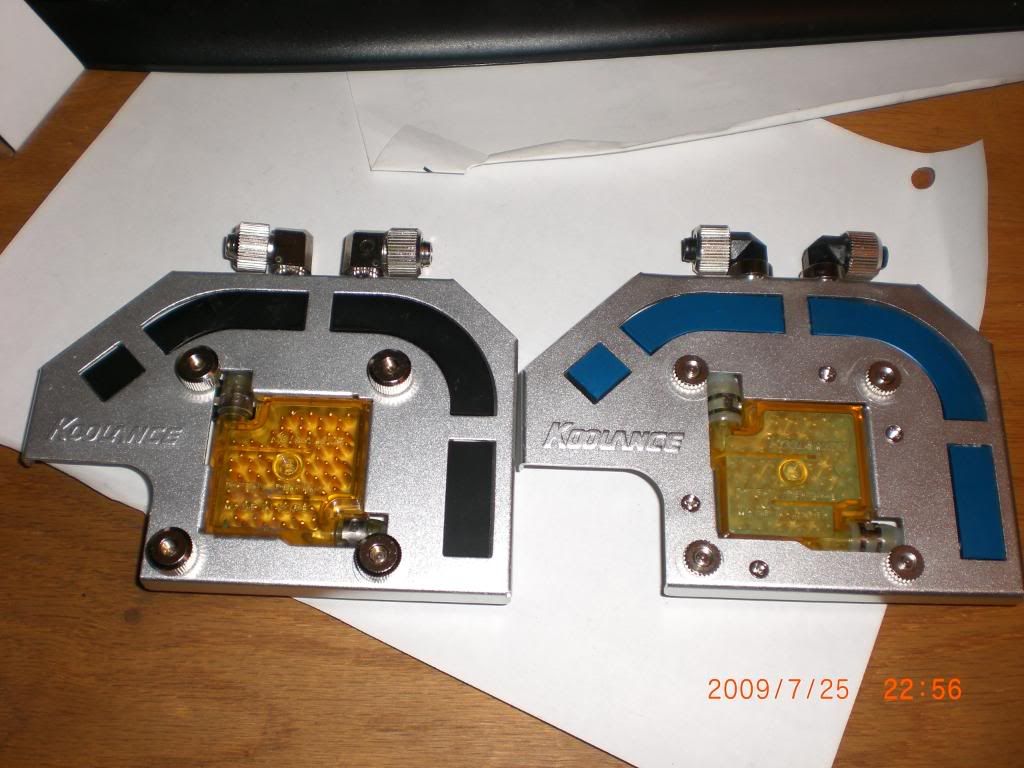 The Koolance cards.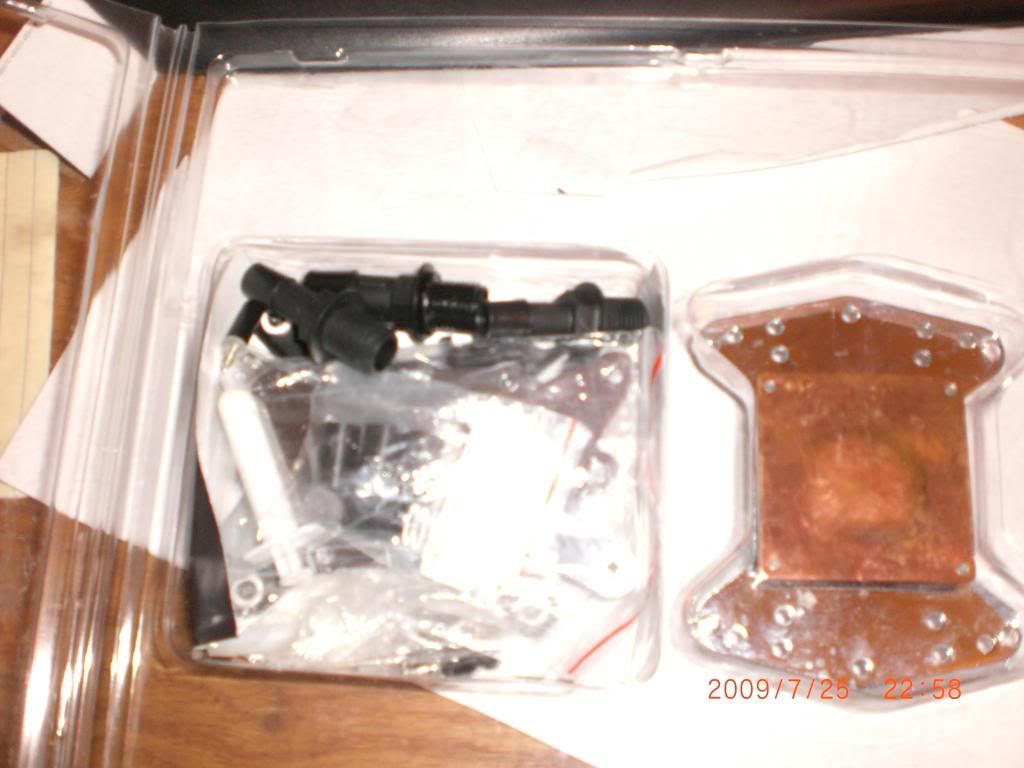 GT and its accessories.
This is gonna be great to cool the hardware in my Peavey mod. That's a 939 socket and the EVGA 7950GT. I'm thinking I'll hack up the remaining koolance block for use as a NB cooler.
The ApogeeGT comes with a variety of fitting sizes, and slickwilly provided some vinyl tubing in the 3/8 and 1/2 varieties. The Koolances can only take 1/4, and my local ace is out of it until wednesday.
What I'm thinking I should do, and would like some input on, is the use of mixed sizes of tubing in a loop, and thoughts on manifold usage.
I'm thinking that I could create a simple manifold out of a capped tube and 2 1/4 fittings (Koolance as GPU and NB coolers) and one 3/8 or 1/2 for the apogee gt.
Would there be any problems with going Pump -> Rad (bong)-> Manifold -> 3 blocks - 3 returns to Res - Pump?
I was going to try and fix this Rio Pump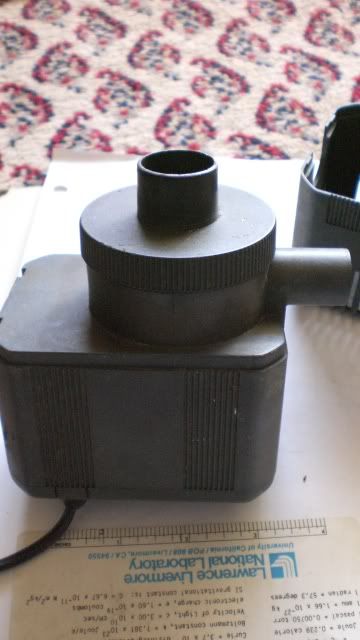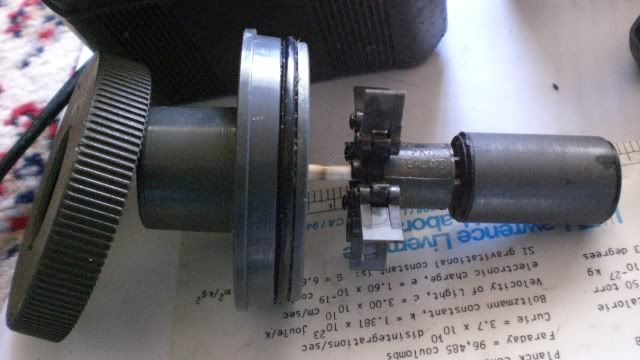 but a replacement impeller would be like $35, and the pump would still require a lot of modification for WC. So I'm thinking I should be able to spend a little more and get a suitable pump.
Also, to add to the mix, my first rad will be a heatercore from huntman21014, which has 1/2 barbs I believe.