Discussion Starter
·
#1
·
I just heard from a friend that Merchants of Brooklyn is out. I am going to buy it and play it later tonight, but I figured since there is little info about this game, that we could open up a thread about it.
So has anybody played this yet? Any good? How does it run?
All I know about the game is that:
#1. You have a robotic arm
#2. You can rip peoples heads off/smash faces/poke eyes out
#3. It uses the Cryengine2. (mostly for the physics)
That was enough info for me to pay the $15.99 on steam.

VIEW THE TRAILER HERE!
Here are some screens and the system requirements.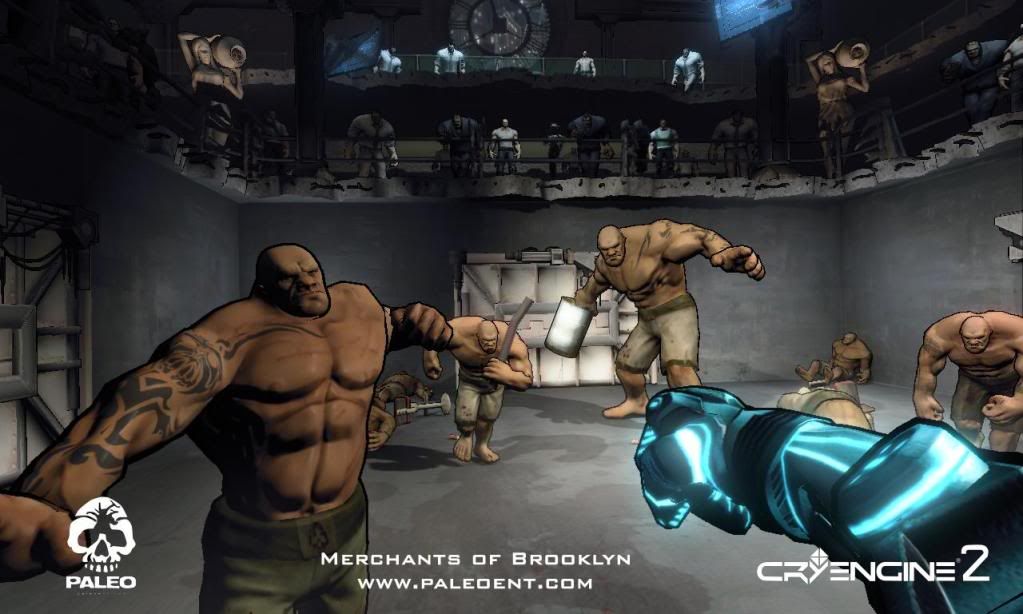 System Requirements
o OS: XP/Vista
o Processor: Core Duo
o Memory: 2 GB RAM
o Graphics: NVIDIA GeForce 6800 GT, ATI Radeon 9800 Pro (Radeon X800 Pro for Vista) or better
o DirectX®: Direct X 9
o Hard Drive:
o Sound: DirectX 9.0c Compatible