Discussion Starter
·
#1
·
Received my brand new not-yet-announced MSI GTX 570 Twin Frozr III Power Edition OC!
Unfortunately... super unfortunately... MSI Afterburner does not allow me to modify any voltages. Despite the triple Overvoltage support on the box. I purchased a GTX 460 HAWK at official launch which also supports triple OV and had to wait 2 weeks before MSI released an AB fix...
Pics below:
Sorry for the poorer quality. They were all taken on my Nexus One smartphone. What a terrible day for the wife to bring our camera to work!
Always buy from the Egg.
For those who said it couldn't actually be purchased that early. Mine shipped on 4/11/11.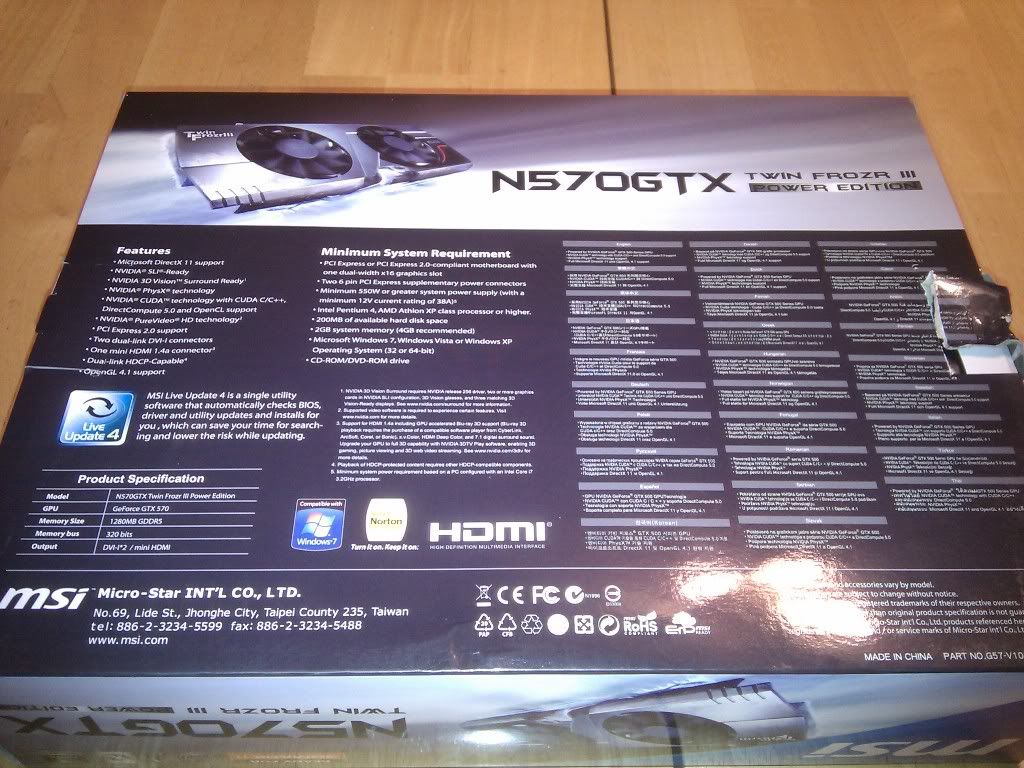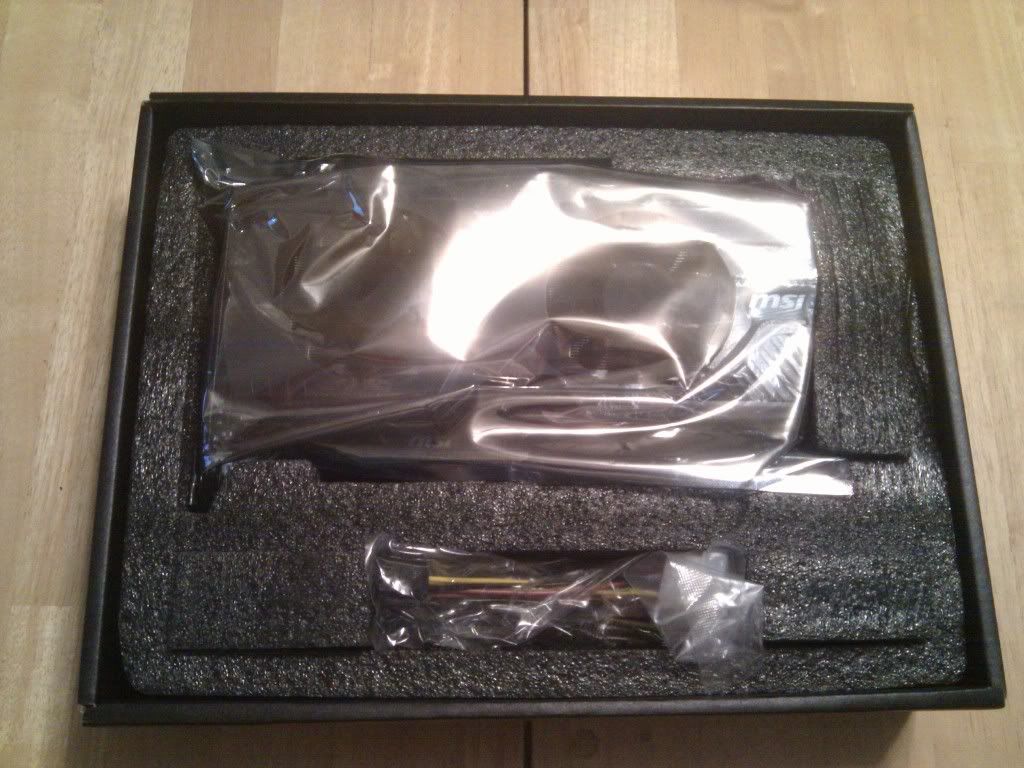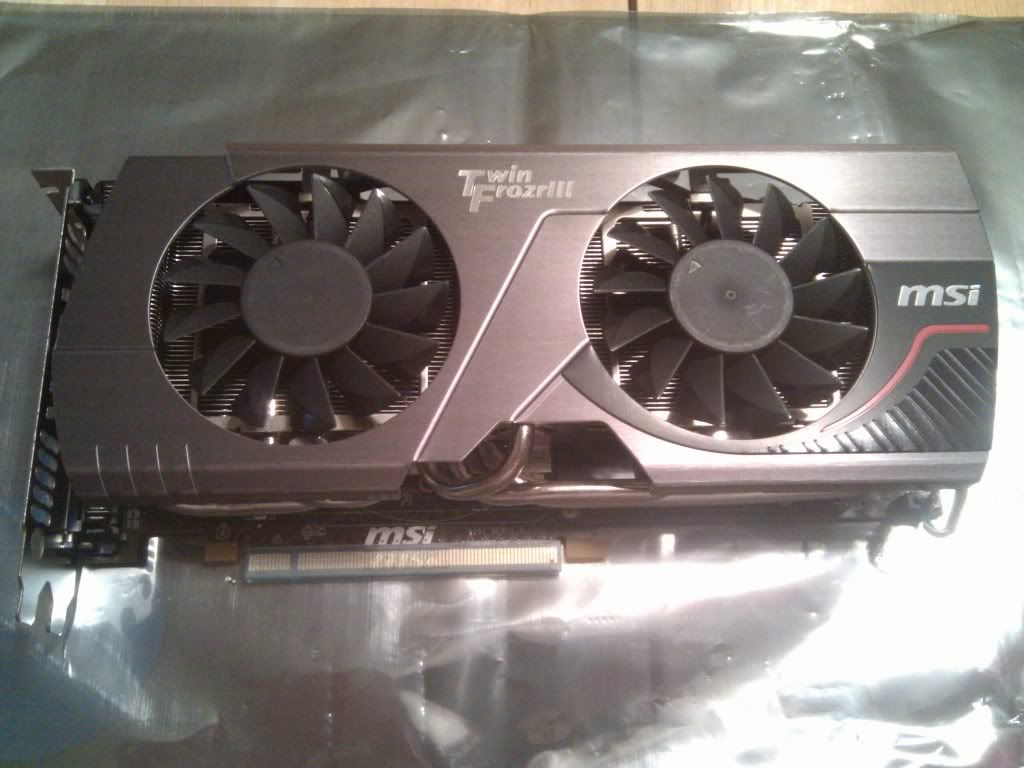 Non-reference PCB... but we all knew that already right?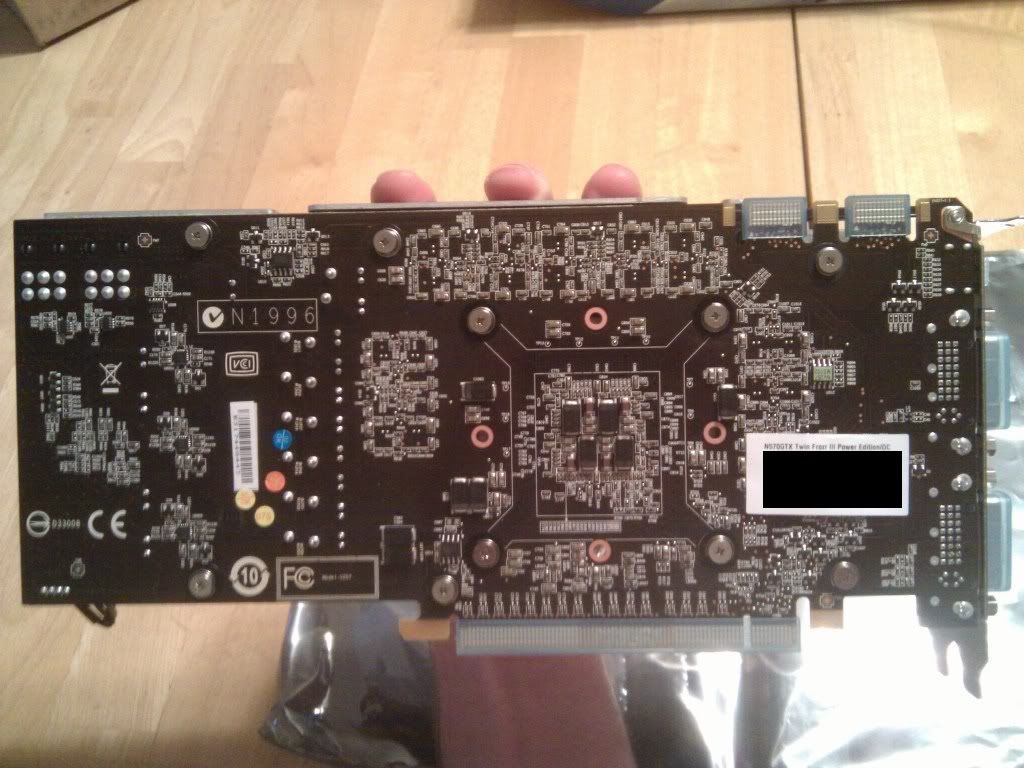 The fan blades stick out past the metal of the cooler.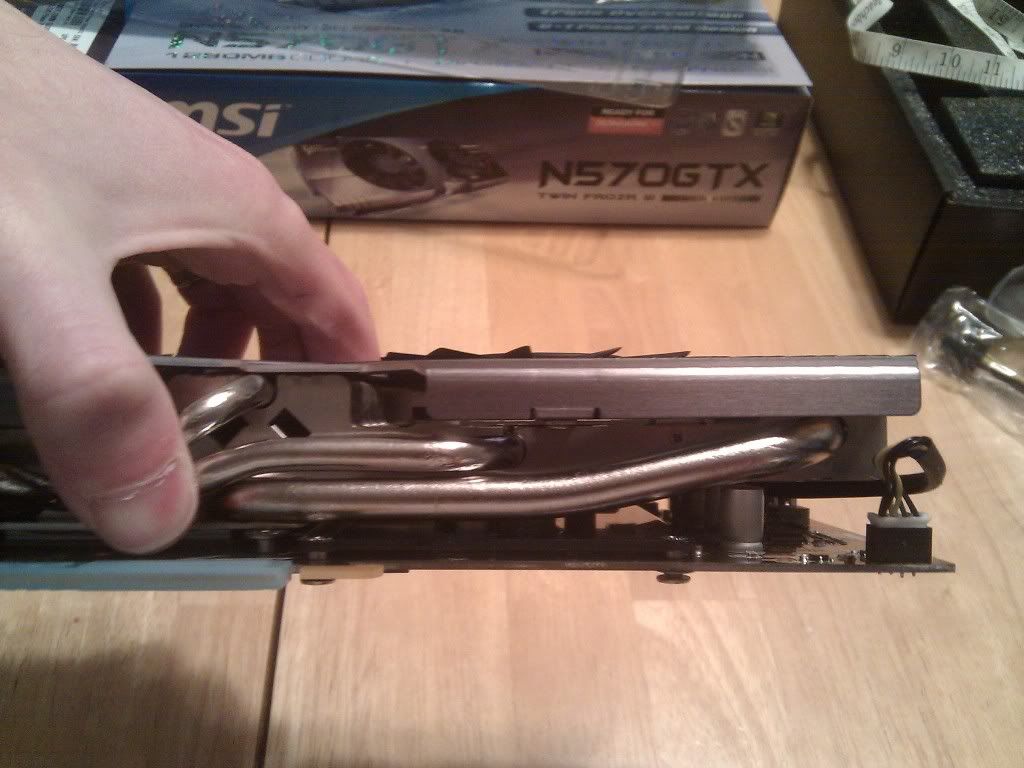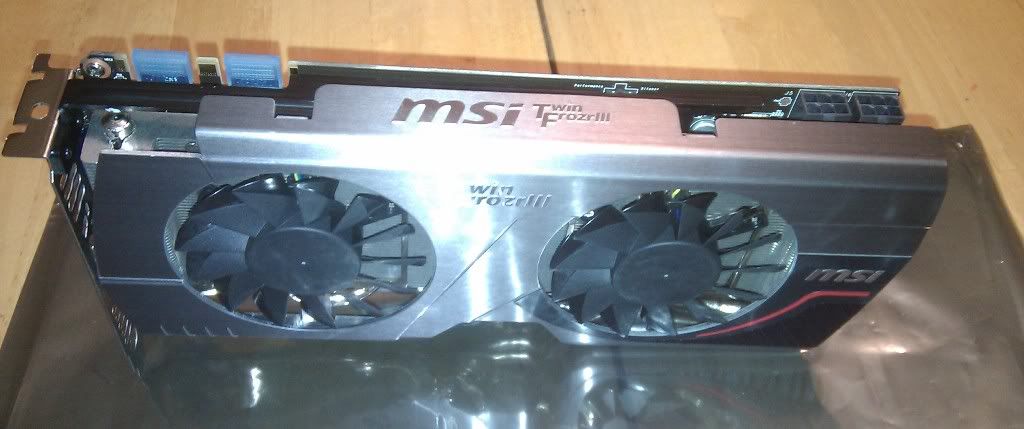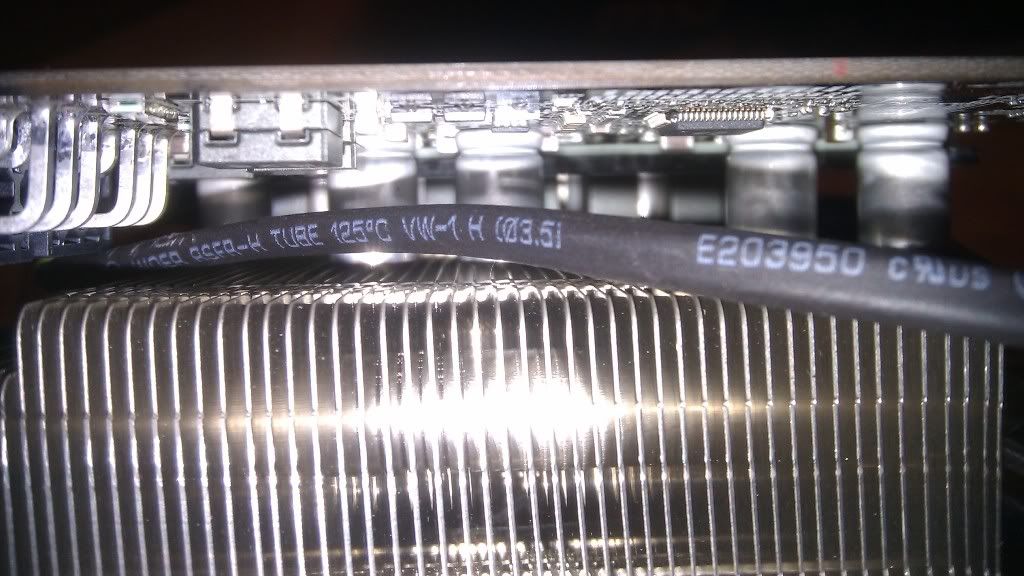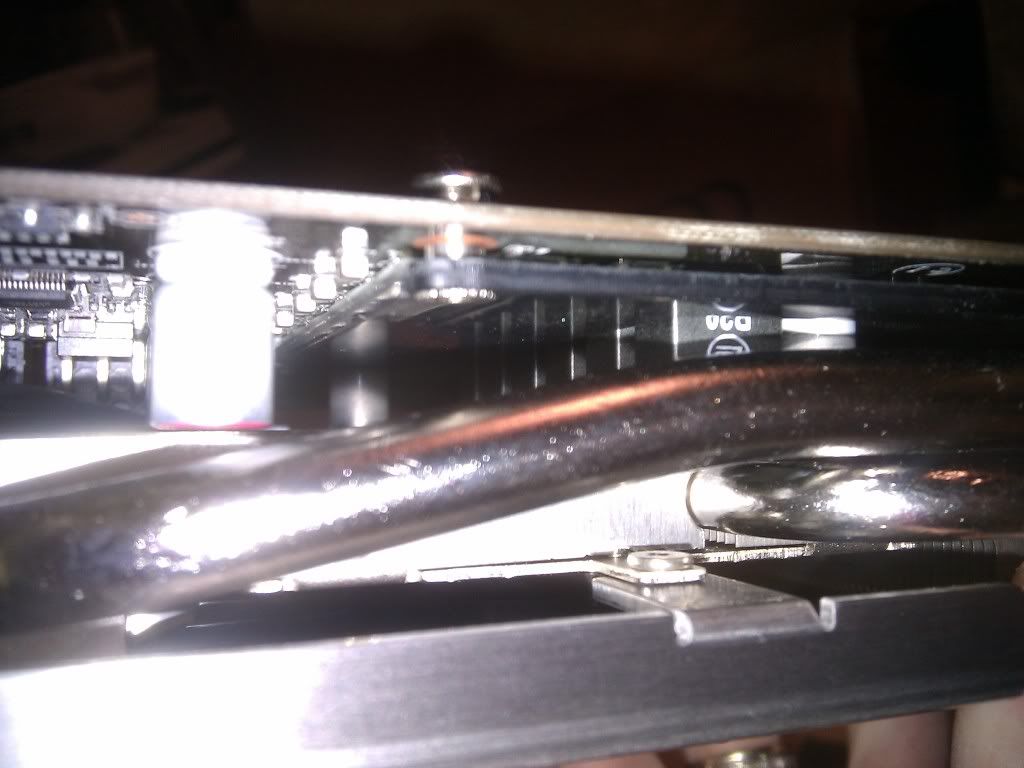 Propeller Fan Blades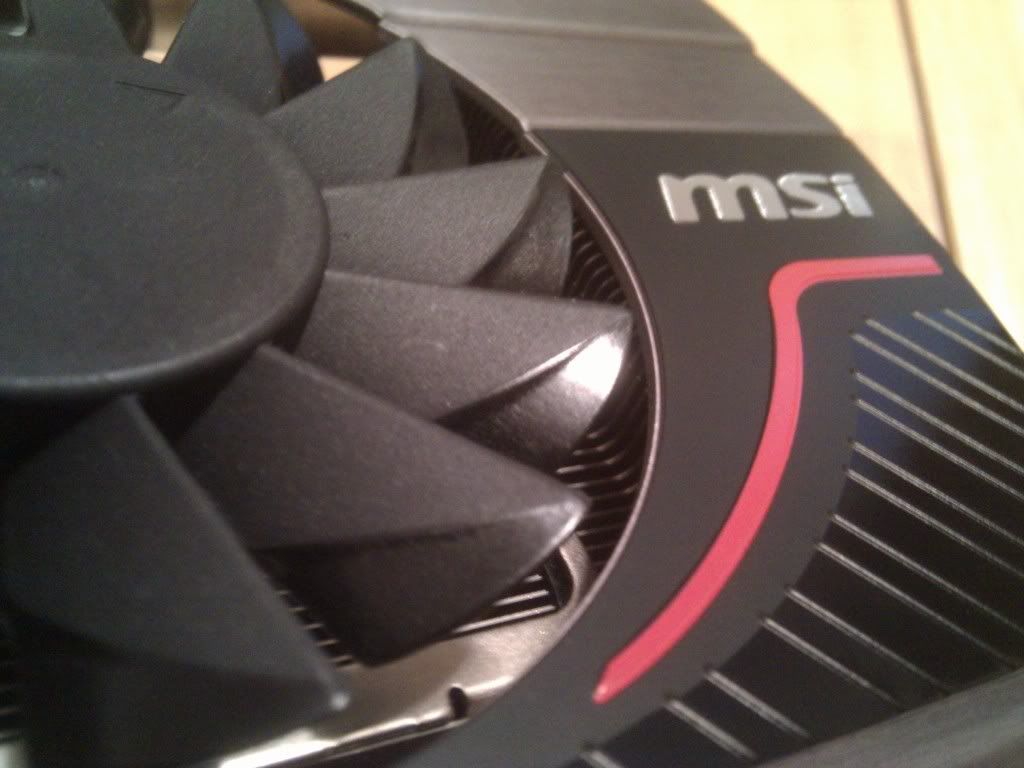 Can see the metal plate that covers the PCB. Heat Spreader?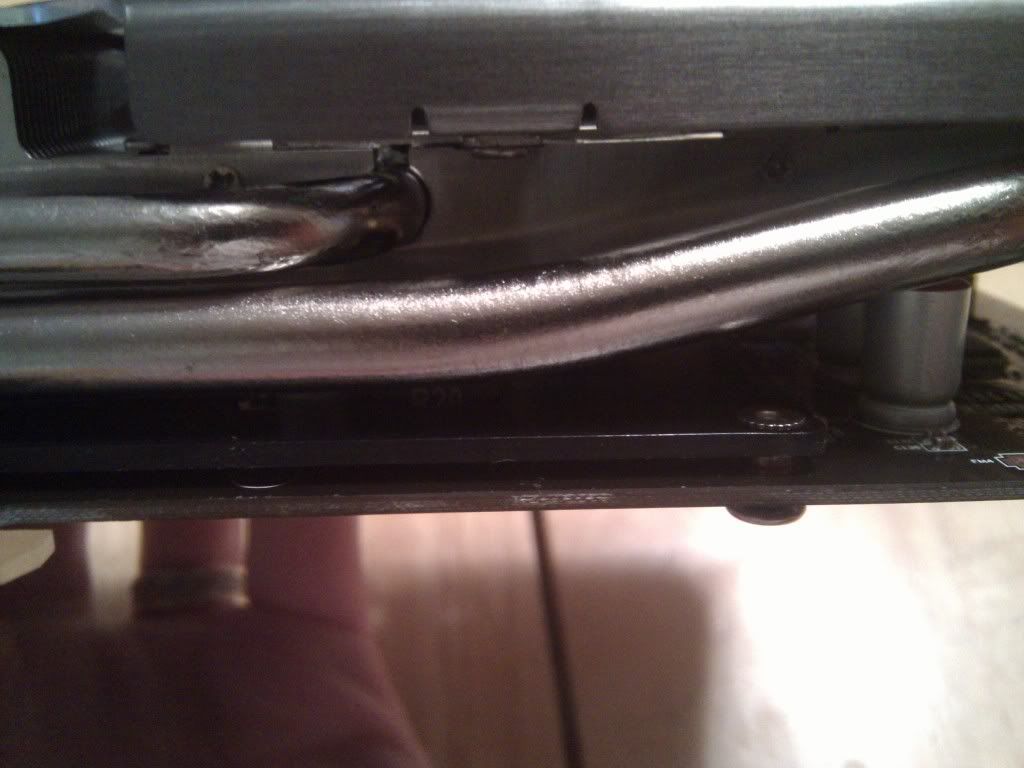 Comparison to Reference GTX 570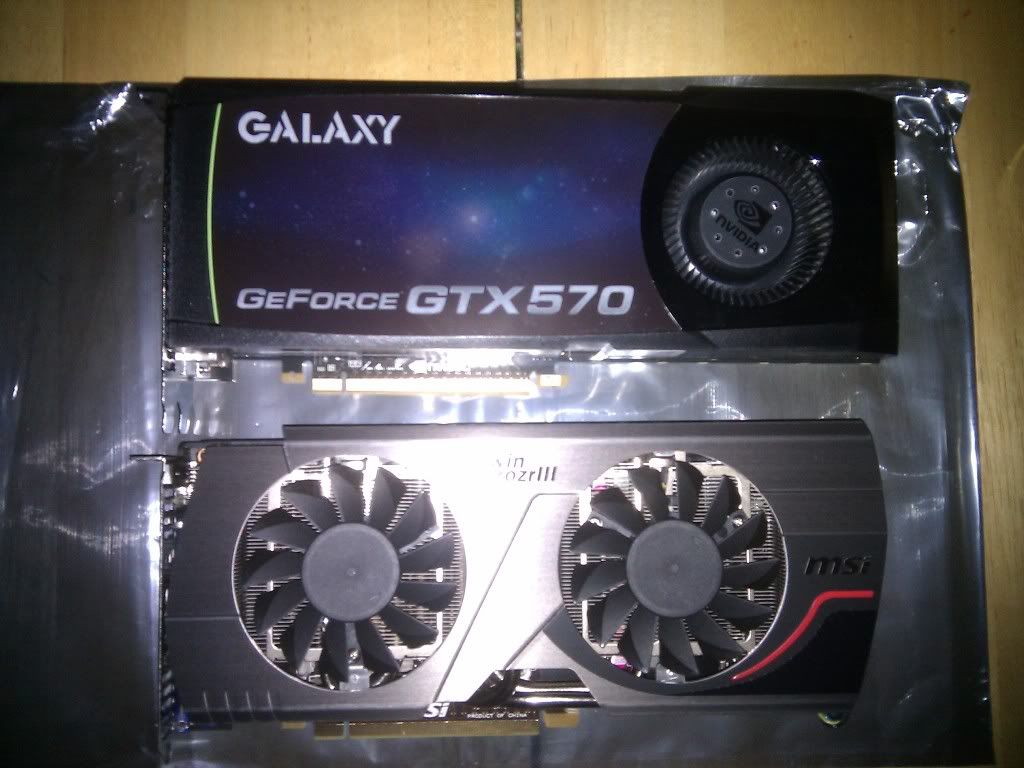 In the Antec 902:
Lights on, Game on!
I will see if I can get a stable overclock at all without changing the voltage... because...you know... Afterburner won't let me...
Will post back with bench's as I complete them. Particularly temperatures, because I can't do much else. Definitely updating after MSI gets their software together...