Discussion Starter
·
#1
·
The GTX460 has taken the graphics world by storm. Its combination of performance, efficiency, and value has sent it flying off store shelves, virtual or otherwise, since its July 12 release. I have taken the time to benchmark the MSI Cyclone GTX460 1GB, stock and overclocked, and compare it to both the HD5850 (Stock and overclocked) and more importantly, in SLI (Also stock and overclocked). I sincerely hope that you find my benchmarks and analysis useful, as always feel free to ask questions or request further benchmarks.
Thanks for reading!
Testbed Configuration:

Intel Core i7 860 @ 3.36Ghz - EIST, Hyper-Threading, Turbo Enabled
4GB G.Skill ECO DDR3-1333 CL7 @ DDR3-1600 8-8-8-24
Asus Maximus III Gene
Samsung Spinpoint F3 1TB
Windows 7 Home Premium 64
Drivers
ATI Catalyst 10.7
nVidia Forceware 258.96
Test System: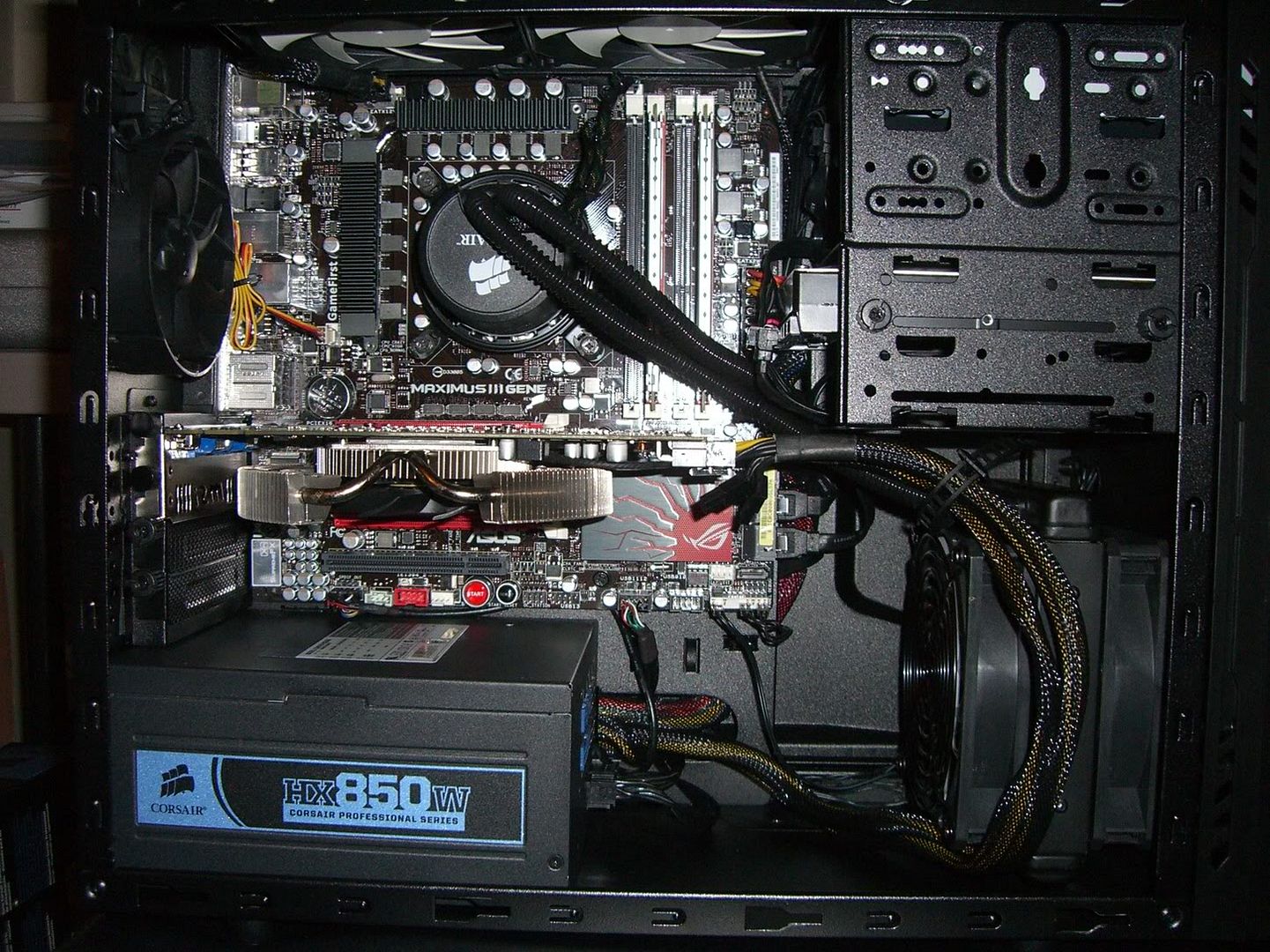 MSI Cyclone GTX460 1GB: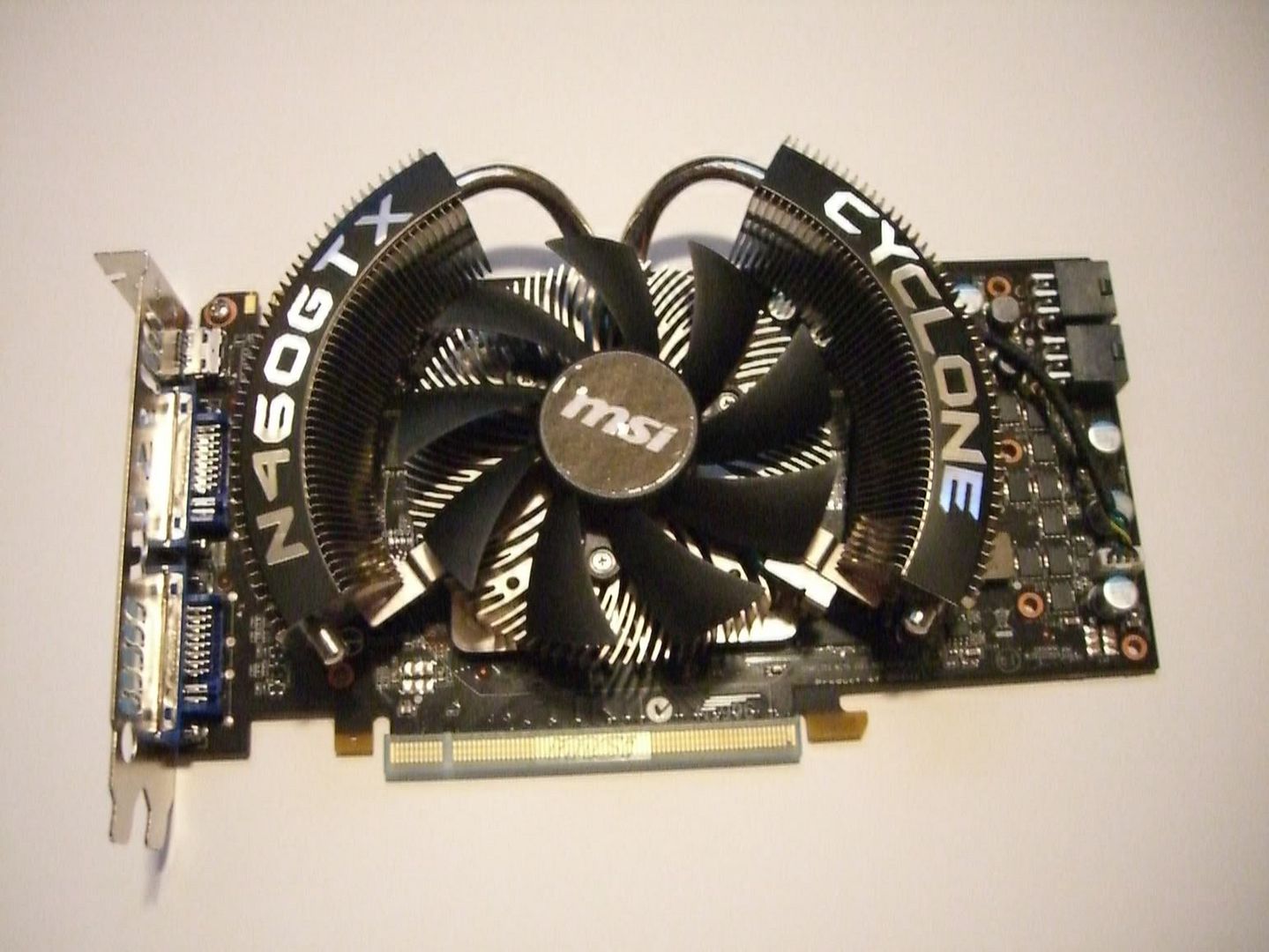 GPU Specifications:
Overclocking:

The GTX460 is a capable overclocker, much like the HD5850. The reference model comes in at core, shader, and memory clocks of 675Mhz/1350Mhz/900Mhz(3600Mhz Effective) respectively. MSI's Cyclone model bumps the core clock speed up a respectable 50Mhz to 725Mhz. For overclocked testing, I went with clocks of 900/1800/1050(4200Mhz Effective). This amounts to a 24.1% and 16.7% increase in core and memory clocks respectively. However, in SLI I was forced to pull the clocks back to 880/1760/1050 due to my motherboard configuration and the resulting thermal limitation. For the HD5850, I overclocked it from its reference 725Mhz/1000Mhz to 900Mhz/1250mhz. The memory clock is faster than that of the overclocked GTX460, but both will be operating at the same core speed. I do not have power consumption figures, but consider the additional power requirements of overclocked GPUs when pushing them.
Synthetic Benchmarks
-
3dMark Vantage
--Much more relevant than 3dmark06, Vantage is a great gauge for relative GPU strength. Testing was conducted at performance and extreme presets.
-
Stone Giant
--A DirectX 11 benchmark featuring varying grades of tessellation. Tested at 1680x1050 and 1920x1200 resolutions with tessellation set to high.
-
Unigine Heaven
--The most prevalent tessellation benchmark, like Stone Giant it's a good measure of a graphics card's tessellating capabilities.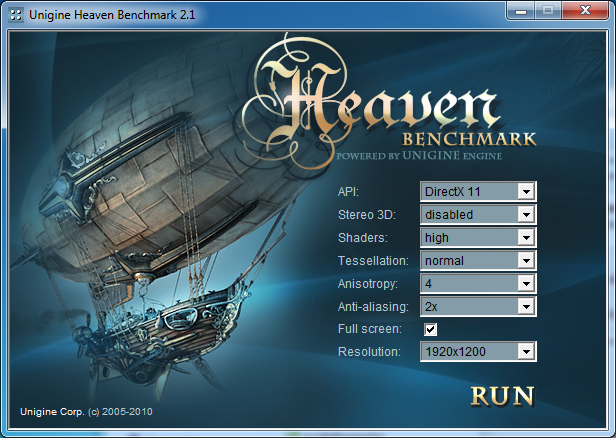 Game Benchmarks


-
Batman Arkham Asylum
--I ran this game for comparison amongst the GTX460 only do to its additional Physx workload.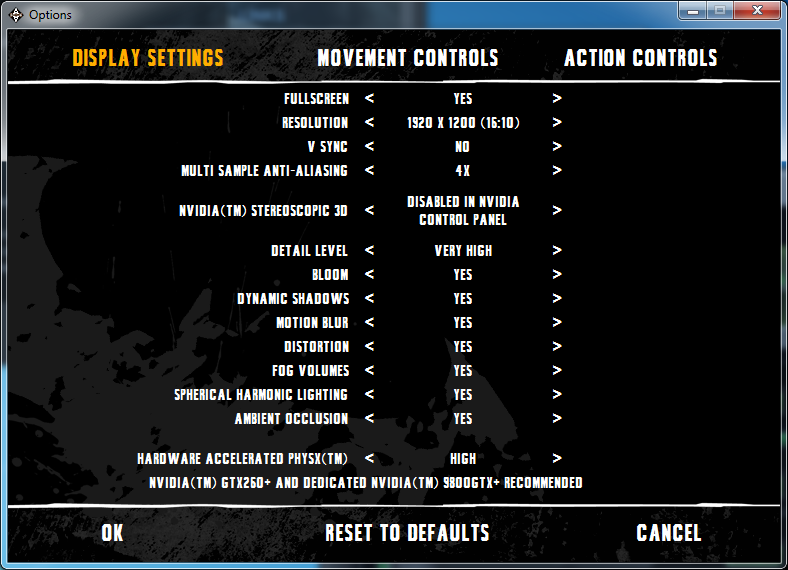 -
Dirt 2
--Run at 1680x1050 and 1920x1200 resolutions using the High preset and 4xAA. Dirt 2 is a good measure of DX11 GPU performance, utilizing new technologies to deliver a graphically-breathtaking experience.
-
Far Cry 2
--A bit outdated, but still a good measure of GPU performance. Tends to favor nVidia cards.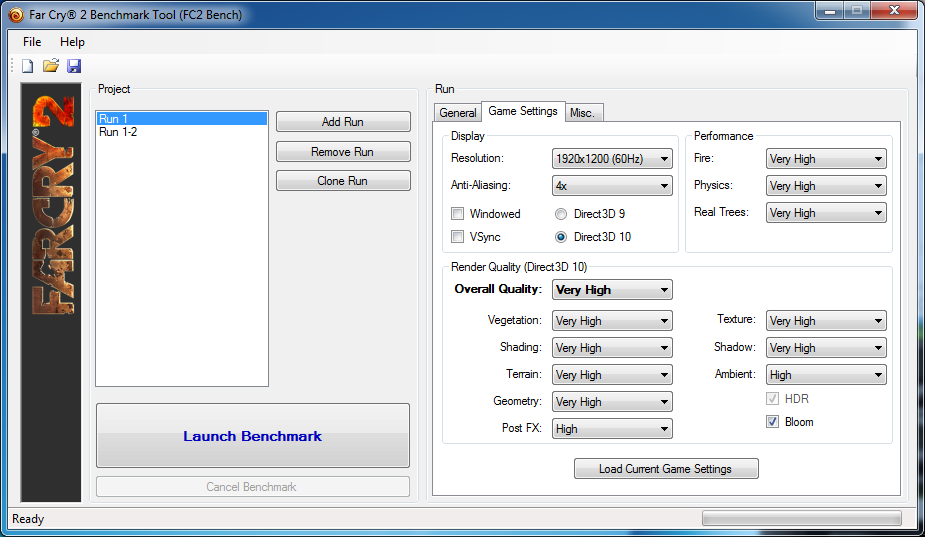 -
Final Fantasy XIV
--I'm still up in the air on this one. The benchmarks were run at high (1080p) and low (720p) setting as a Hyur male. It's no-fuss but takes a little while to run. Not sure how mature the engine is, but the results are what they are
-
Just Cause 2
--One of the most graphically demanding games out there featuring one of the largest virtual landscapes to date with incredible detail, Just Cause 2 is my favorite sandbox game in years. I disabled the nVidia-specific features for the purpose of benchmarking. Testing was run at 1680x1050 and 1920x1200 resolutions at the specified settings.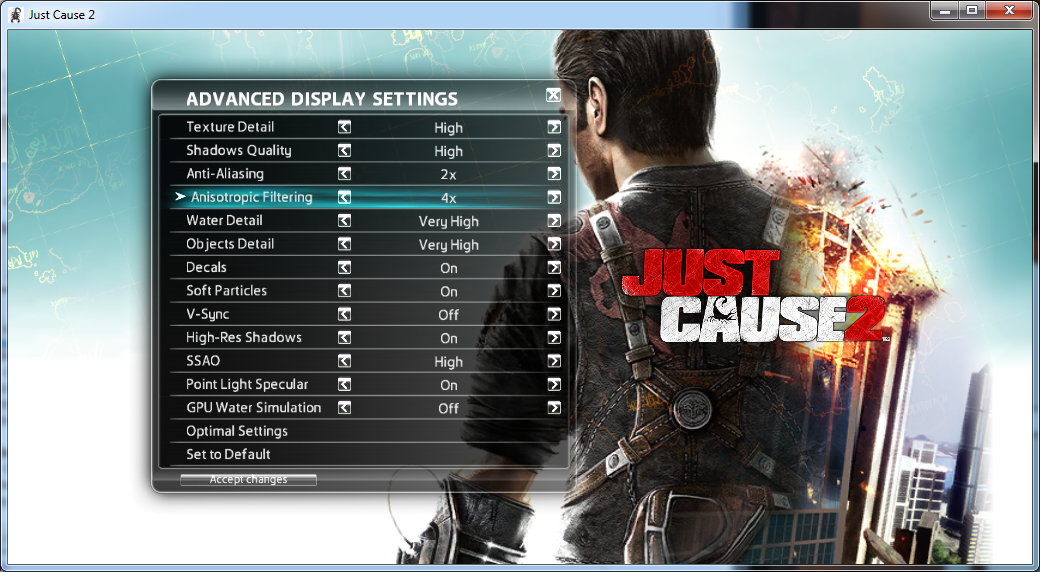 -
Resident Evil 5
--Not a game that I care for, but the benchmarking tool is useful. Testing was run at 1680x1050 and 1920x1200 resolution at max settings using the fixed benchmark.
-
Stalker: Call of Pripyat
--Testing was run at 1680x1050 and 1920x1200 resolution at the pictured settings. Only the SunShafts benchmark scores are included as it is the most demanding of the benchmarks.
-
Street Fighter IV

--While not the most resource demanding of games, SFIV scales very well and is useful for measuring relative performance. Testing was run at 1920x1200 resolution at max setting using the "Ink" effect.