Discussion Starter
·
#1
·
Just got all the parts into.
MSI MS-1722 ID2
17" screen
9600M GT
4GB PC6400 G.skills
160BG WD HDD with the anti drop technology or whatever its called
P8600
Vista 64
Cost me about $850.
The hardest thing to do was find the "Supports Intel® PCI-Express mini card (5100, 5300 Half Size)" WLAN card. Kept finding the fullsize cards but I fount 1 half size 5300 but they wanted too much for it. So I got a halfsize 5100 off ebay for $10. I come and open the beast up and it looks like it supports the fullsize cards. So, I dont know why the indicate half size on their website specs. I'll try the 5100 for now and see how it goes
Installing the CPU
CPU Installed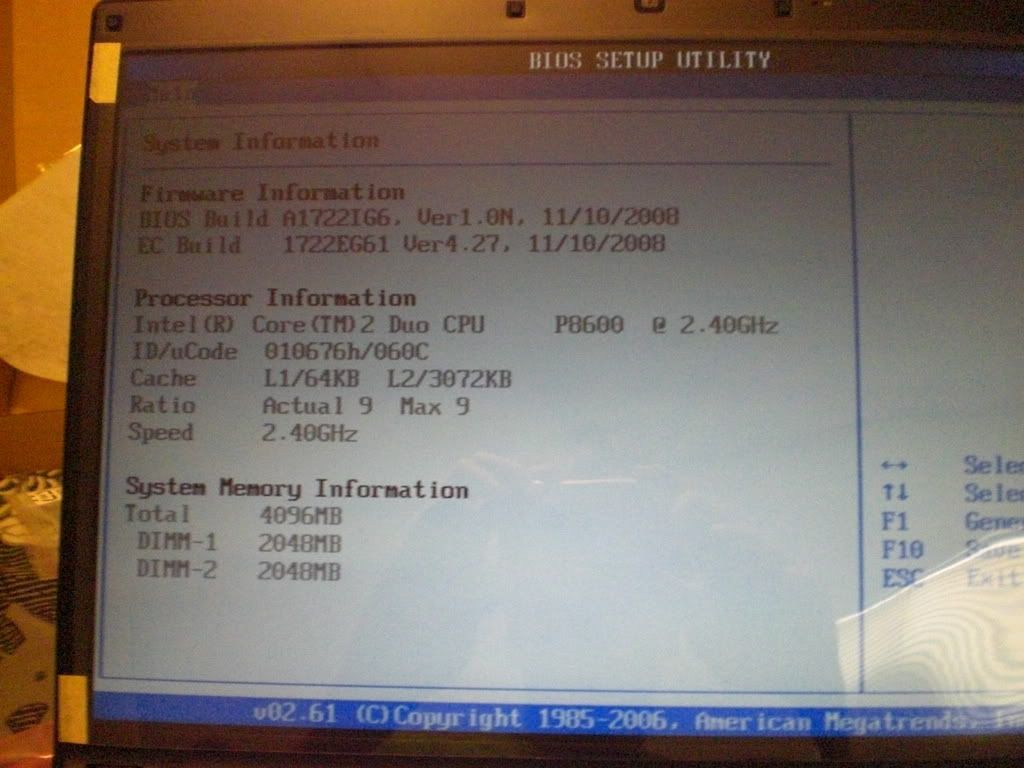 Easy as hell putting it together. Easier than my desktop. Basically said, unscrew here, pop in your memory, cpu, harddrive, screw back cover on and your gtg.