Discussion Starter
·
#1
·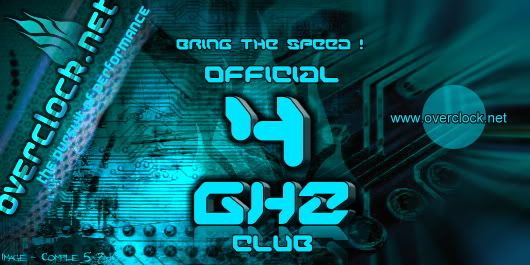 Please note that the rosters aren't updated on a daily basis. I will try to do them at least once a week depending on the number of new submissions. Don't post or PM me asking why you aren't on the list yet unless there is a post stating UPDATED made AFTER your submission as it means that the rosters haven't been updated since your submission. And wait at LEAST a week after posting before asking why you aren't on the list yet. Doing so indicates that you didn't read the rules and therefore aren't eligible to join. Please use a little common sense about this stuff

Rules to be accepted in the Club are easy. Post (don't PM) your
CPU-Z Validation Link
(not a screen shot or the Forum banner) with your OCN Forums name in the NAME Field. See the Ani-Gif below for details and instructions. While I would accept BillyBob or BillyBob-PC if the OCN User Name was BillyBob. I will NOT accept anything else, sorry. Your ENTIRE OCN User Name must be in the "submitted by field" with no spelling errors. Also, starting January 1, 2011 your CPU-Z Validation must be one that states it is ACCEPTED, If it states REJECTED and/or NOT VALIDATED it will not be accepted. That means that you will need to be using a current version of CPU-Z and might need to run it in compatibility mode if you are running Windows 7 Service Pack 1. And please, if you are submitting an update to an existing entry please note that in your post.
There is a 5GHz Overclock Club and 6GHz Overclock Club for those lucky and adventurous enough to reach those Overclocks. We also have a +1GHz OC Club and a +2GHz OC Club for those of you who have been able to OC either 1GHz or 2GHz over stock speed.

I will accept validations of chips with a standard clock of 4Ghz or more, BUT this club is meant for absolute max overclock, so it must be at least 0.1Mhz higher then stock clocks. Suicide runs are the norm and stability isn't a requirement. As long as you can get Windows to load and run long enough to grab the required CPU-Z validation, it's stable enough for this club. You can disable Hyper Threading, cpu cores, and basically do whatever you need to do to get that validation. There is a separate Intel CPU Stable Overclock if you are looking for 24/7/365 stability. We have no problem adding those that are that stable, but that is not the main focus of this club.
https://docs.google.com/spreadsheet/pub?hl=en_GB&hl=en_GB&key=0Ap5OqqkKVAqPdHJDemc0cUs0Wktsb1R2MGhtZkVUSXc&output=html&
If the right hand scrolling arrows are not appearing, go to "preferences" the 5th line down is "View Forums Full Width" try selecting "yes".
If you still cannot view that properly:
https://docs.google.com/spreadsheet/ccc?key=0Ap5OqqkKVAqPdHJDemc0cUs0Wktsb1R2MGhtZkVUSXc
Sig Link
Code:
Code:
[center] [URL=http://www.overclock.net/t/525748/4-ghz-overclock-club]:clock: [b]_.=4 GHz Overclock Club=._[/b] :clock:[/URL] [/center]
_.=4 GHz Overclock Club=._