Discussion Starter
·
#1
·
CopperTop
**This is now The OFFICIAL** HeatKiller 3.0 Club
Come and Join the club(Click here).
We would like to have a place where we as
HeatKiller
owners can go and talk with one another. To share updates with our projects, to share information about new ideas. To generally be able to share our stories and experiences with each other. By being able to find the perfect mix of components to make this block shine. To be a part.... All you have to do is own a
Heatkiller block
. Any CPU or GPU block will do.
Let us know your block, what model it is, and what type of radiator you use in your system.
Also, a worklog or permalink would be nice to be able to add you to the list easier. Thank you.
HeatKiller 3.0

Juggalo23451:
HeatKiller 3.0; Feser 360
ltulod:
HeatKiller 3.0; feser 360
jdomingo85:
HeatKiller 3.0; GTX 360
Halciet:
HeatKiller 3.0; Feser 360 & 240
_AKIMbO_:
HeatKiller 3.0; XSPC RX360
<--- Pending Work log.
equetefue:
HeatKiller 3.0
; Feser Xchanger 240
Jason4i7:
HeatKiller 3.0; MCR 320
motoray:
HeatKiller3.0
Zero4549 Heatkiller3.0
Xandax
Heatkiller 3.0
Shrimpykins:
Heatkiller 3.0
//.DK: Heatkiller 3.0 (need mod log)
7hm:
Heatkiller 3.0
,Black Ice GTX 360
Foooman: Heatkiller 3.0, GTX360
jaded25: Heatkiller 3.0
Xur:
heatketkiller 3.0
XSPC RX360
Lyric:
Heatkiller 3.0 CPU Block
Lysdexik: heatkiller 3.0 & BIGTX360
Bastiaan_NL:
Heatkiller 3.0
sailerboy:
Heatkiller 3.0
CD69Scorp: Heatkiller 3.0
Digital Artist: Heatkiller 3.0 with XSPC RX360 rad
nonamed: Heatkiller 3.0
runeazn: Heatkiller Rev.3 CU
chriskaz: Heatkiller 3.0
OfficerMac: Heatkiller 3.0
Satogd:Heatkiller V3.0
Richy1204: HK AM2 3.0
R1P5AW: HK 3.0
nicko42004200: HK 3.0
KaRLiToS: HK 3.0
TrippinBimmer: HK 3.0
KOBALT: HK 3.0
ApexVIII: HK 3.0
Satogd: Hk3.0
runeazn: hk3.0
*********: HK3.0
wheth4400:
HK 3.0
ShortySmalls:
HK 3.0
Darkshadow74: HK 3.0
davidm71: HK 3.0
Cobra26:HK 3.0
c5pilot: HK 3.0
Space Pope: HK 3.0
ShadowFox19: HK 3.0
melantha: Hk 3.0
Gollie: HK 3.0cu Feser 360
TerryP: HK 3.0 Limited edition /w black ice 240 rad
cooper_inc1:HK 3.0
jimibgood: HK 3.0
skkhai:
HK 3.0
Mayhem
: heatkiller 3.0
Accept
: Heatkiller 3.0
sli_shroom
: heat killer 3.0 chrome
Angrybutcher
: heatkiller 3.0
HD5830Gamer: Heatkiller 3.0
HeatKiller 3.0 LC
richardbb85:
HeatKiller 3.0 LC; XSPC 360
oblivion.sky:
HeatKiller 3.0 LC
coltsrock: Heatkiller LC
driftingforlife: Heatkiller 3.0 lc
GhostRiderZG
: heatkiller lc
HeatKiller 3.0 LT
caliga4221:
Heatkiller 3.0 LT: BlackIce GTX 360
Zippit:
XSPC RX360, Swiftec MCR320
Peace11uehman:
HeatKiller LT
;
working is in
bumsoil: Heatkiller LT, MCR 320 + MCR 120
gig:
HeatKiller LT
Emerican: Heatkiller LT
Psycho666: Heatkiller lt
Segovax:
HK 3.0 LT
Heatkiller 3.0 LT
Knight2000:2 x Swiftech Mcr220-qp
fastsite:Heatkiller LT 775 and Black Ice Xtreme II
Exidous: Heatkiller LT
pestypest: HK 3.0 LT Fesser 480 quad push/pull
Paraleyes: HK 3.0 LT
Zamoldac: HK Rev3.0 LT
Villosa:
Hk 3.0 755 LT Using Feser 120 and 240mm
HeatKiller GPU
caliga4221:
HeatKiller x2 GTX 295: BlackIce GTX 360
coltsrock:Heatkiller GPU X3
Biggu: heatkiller GPU X2
undertheradar: HEATKILLER® GPU-X³ GTX58
Angrybutcher
: heatkiller x 2 gpu blocks for gtx570
Mazda6i07
: Heat killer gpu for the 6870
HK 3.0 NP
Charles1: HK 3.0 NP
White HK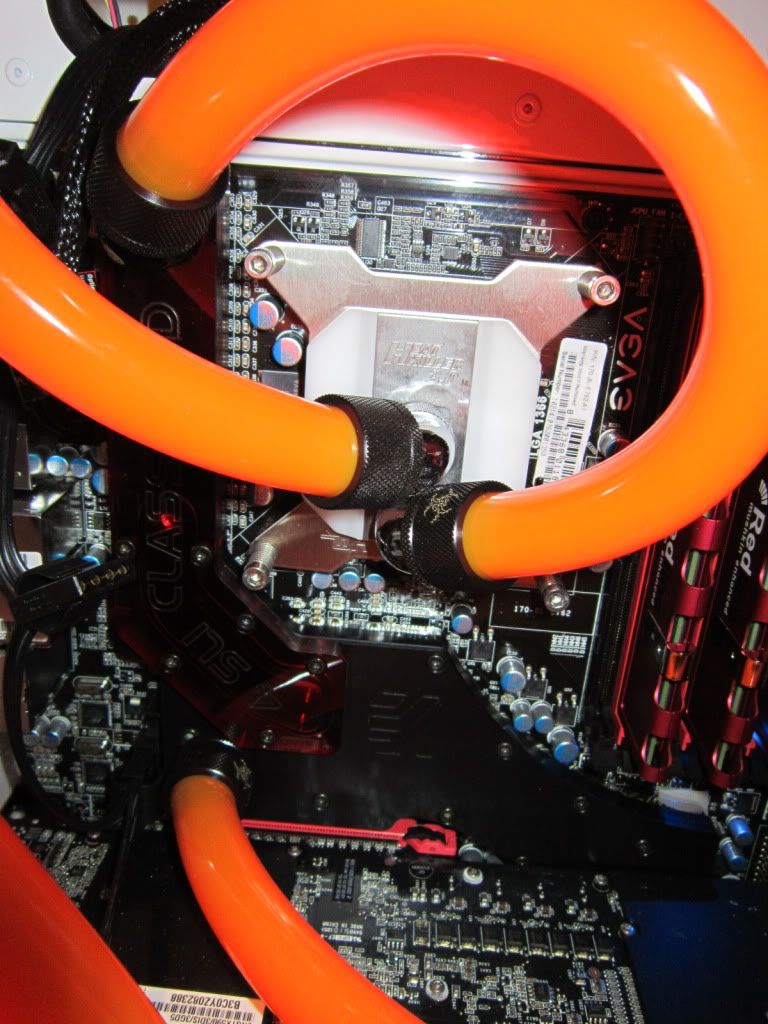 Juggalo23451