(Thread in the making)
Welcome to the currently unofficial

AMD

Ryzen 7 3xxx and Ryzen 9 3xxx owners club!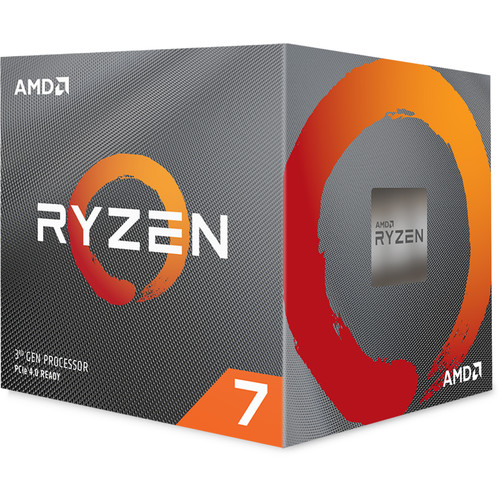 Post below a CPU-Z Screenshot and link of your Ryzen 7 / 9 3xxx to be added into the list of current owners.
Information that it currently welcome on this thread:
- Motherboard model
- Clock obtained (if overclocked)
- The Kit of RAM You're using and the stable speeds you're running
- Any other information regarding the Ryzen 7 / 9 3000 Series
Add this code ["color=red]Offical Ryzen (7 5, or 9) 3000 Owner![/color"] (Minus the quotes!) to your signature!
[Ryzen 9 39xx(x)]
USER | PROCESSOR | DATE ADDED
Pandora's Box | Ryzen 9 3900x | 8/3/2019
Tweedilderp | Ryzen 9 3900x | 8/3/2019
AvengedRobix | Ryzen 9 3900x | 8/6/2019
schmotty | Ryzen 9 3900x | 8/7/2019
oreonutz | Ryzen 9 3900x | 8/11/2019
Rapidian | Ryzen 9 3900x | 8/8/2019
freebee269 | Ryzen 9 3900x | 9/6/2019
optimisticdragn | Ryzen 9 3900x | 9/18/2019
VPII | Ryzen 9 3900x | 10/02/2019
spira013 | Ryzen 9 3900x | 10/02/2019
Gripen90 | Ryzen 9 3900x | 10/31/2019
DocYoda | Ryzen 9 3900x | 11/16/2019
neurotix | Ryzen 9 3900x | 12/30/2019
nesham | Ryzen 9 3900x | 12/31/2019
VPII | Ryzen 9 3950X | 1/6/2020
[Ryzen 7 3xxx(x)]
USER | PROCESSOR | DATE ADDED
m70b1jr | Ryzen 7 3700x | 7/11/2019
OdinValk | Ryzen 7 3700x | 7/19/2019
upgraditus | Ryzen 7 3700x | 7/19/2019
92blueluedesi | Ryzen 7 3700x | 7/24/2019
MishelLngelo | Ryzen 7 3700x | 8/3/2019
kazablanka | Ryzen 7 3700x | 8/3/2019
Nathan Ketil | Ryzen 7 3800x | 8/4/2019
bios_R_us | Ryzen 7 3700x | 8/4/2019
Hequaqua | Ryzen 7 3700x | 8/4/2019
usoldier | Ryzen 7 3800x | 8/6/2019
Discovery | Ryzen 7 3800x | 8/7/2019
xxPainkillerxx | Ryzen 7 3700x | 8/11/2019
rkinslo | Ryzen 7 3700x | 8/11/2019
BulletSponge | Ryzen 7 3700x | 8/12/2019
ejb222 | Ryzen 7 3700x | 8/19/2019
Lao Tzu | Ryzen 7 3700x | 9/18/2019
jamaican voodoo | Ryzen 7 3700x | 9/20/2019
trendy | Ryzen 7 3700x | 9/23/2019
cowboy44mag | Ryzen 7 3800x | 9/23/2019
darkage | Ryzen 7 3700x | 10/02/2019
CravinR1 | Ryzen 7 3700x | 10/21/2019
CDub07 | Ryzen 7 3700x | 10/29/2019
Uns33n | Ryzen 7 3800x | 11/25/2019
maynard14 | Ryzen 7 3700x | 12/11/2019
nimajneBOC | Ryzen 7 3700x | 1/8/2020
Pedros | Ryzen 7 3700x | 1/15/2020
[Ryzen 5 3xxx(x)]
USER | PROCESSOR | DATE ADDED
paulerxx | Ryzen 5 3600x | 9/23/2019
Filters83 | Ryzen 5 3600x | 9/23/2019
dona3000 | Ryzen 5 3600x | 10/02/2019
nikpoth | Ryzen 5 3600x | 10/02/2019
rastaviper | Ryzen 5 3600x | 10/04/2019
zzavior | Ryzen 5 3600x | 10/31/2019
​