Noctua released their Chromax NF-A12x25 today. Just ordered a set!
Designed in Austria, Noctua's premium cooling components are renowned for their superb quietness, exceptional performance and thoroughgoing quality.

noctua.at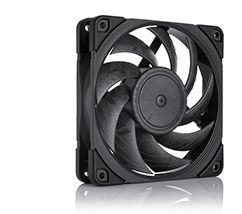 Having received more than 100 awards and recommendations from international hardware websites and magazines, Noctua's flagship model NF-A12x25 has established itself as a true deluxe choice when it comes to premium-quality quiet 120mm fans. Various state-of-the-art technologies and a record...

noctua.at