Discussion Starter
·
#1
·
Hey guys
,
I'm a newbie here at Overclock.net (and overclocking in general) so please excuse any terrible mistakes
I've had my Phenom 9500 for a couple of years now and, although it's still going strong in most games, I've been having issues trying to play ArmaOA (if you know what that is then you won't wonder why
)
I am however going on a 7 week intensive study program/holiday at the end of the year though so i don't really have the money to go and buy a good new processor.
It is for this reason that I've been reading up on how to overclock my CPU.
Now I think I'm pretty cool with the basics (I'm fairly tech savvy, though definitely not a genius) but I've run into a couple of problems that I'd like a little help with.
I'll post a few pics below first to hopefully give you more of an idea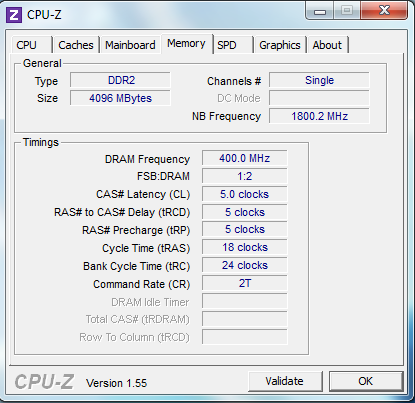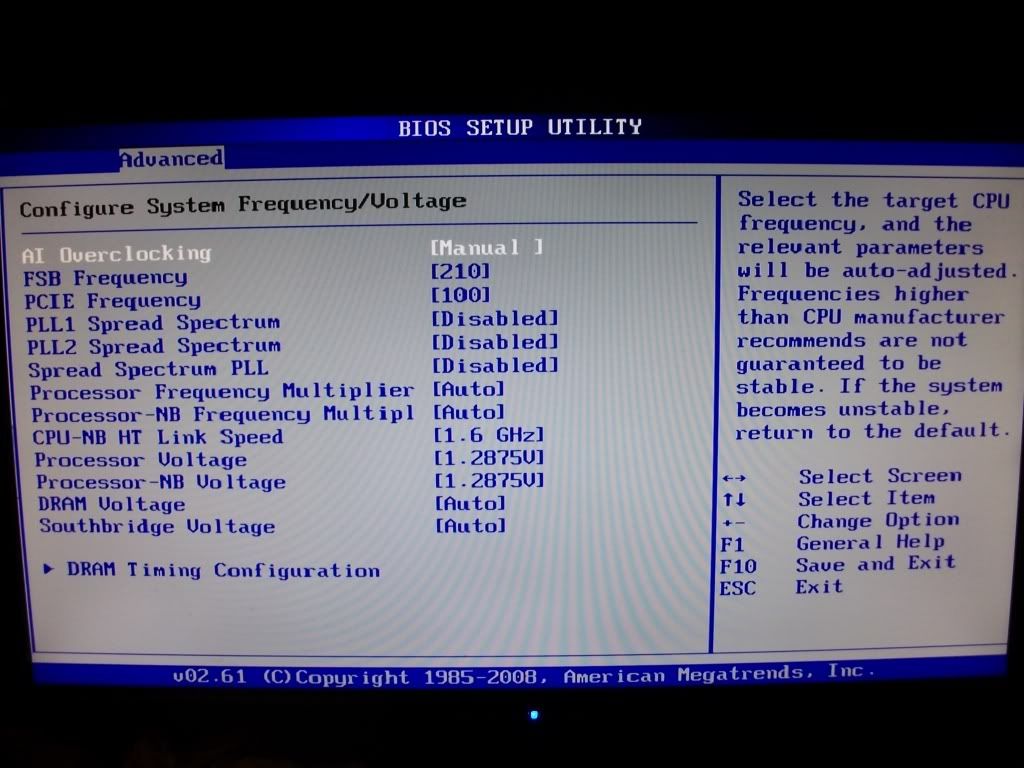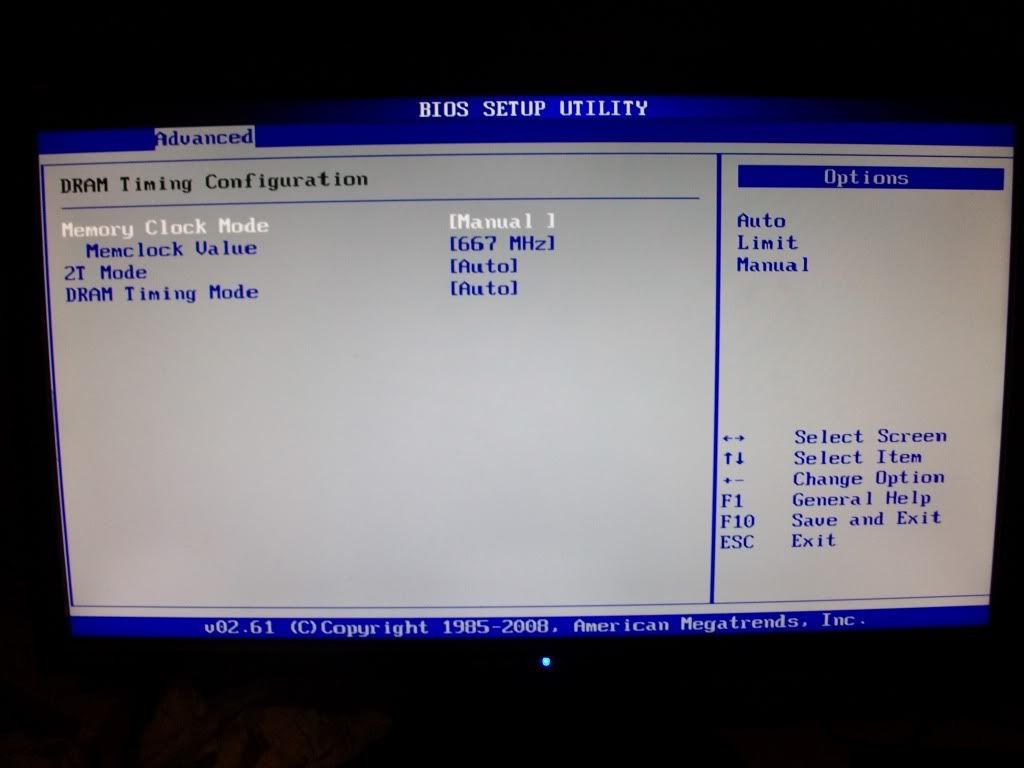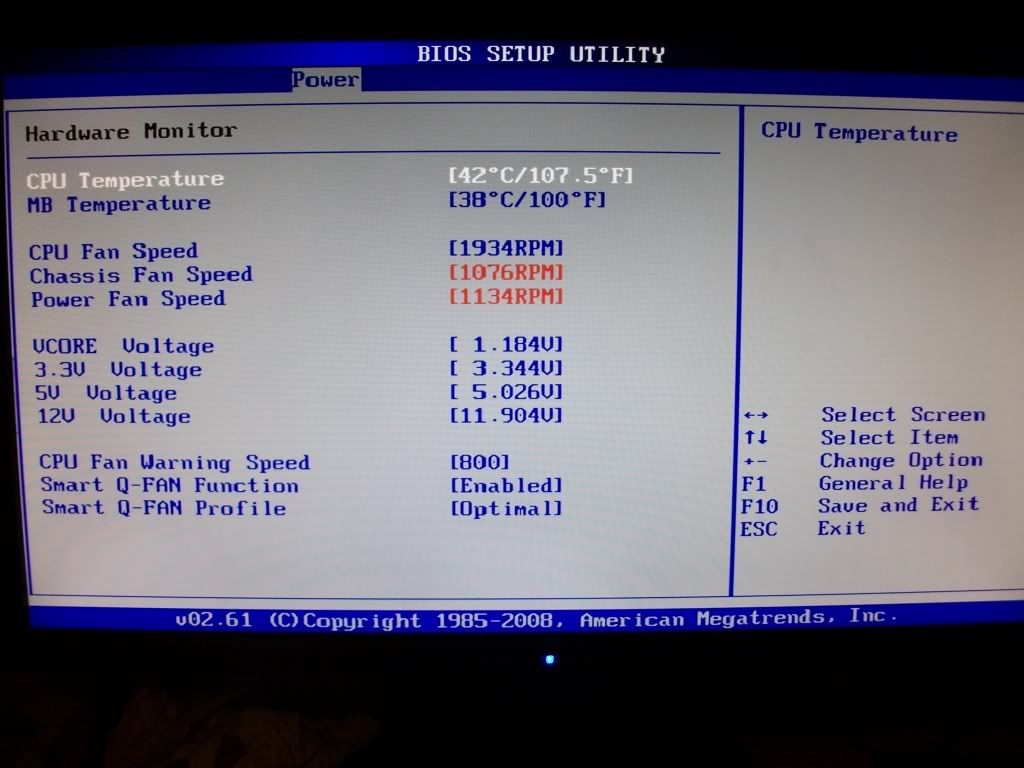 What I've done so far is nudge my DRAM frequency back to 667Mhz and my HT frequency back to 1.6Ghz (from 1.8), I then nudged my FSB up from 200 to 205 and booted back into windows.
Everything seemed fine, I ran a 10 minute stress test in OCCT and no problems.
So i rebooted again, went into the bios and nudged my FSB up to 210.
Herein lies the problem however.
As soon as the FSB gets to 210 the computer refuses to boot, i save the settings and exit the bios and my PC will just sit there for a while before rebooting and telling me the Overclock failed.
I figured this might be something to do with my NB needing more voltage so i bumped it up to 1.2875 in the bios (from what i could find i think my NB is at 1.25 originally).
The computer then proceeded to boot up, but once the stress test hits 100% load it BSOD's.
So i thought, maybe the CPU needs more volts too.
Now there might be a good explanation for this but one thing i noticed when i put the CPU volts up in the Bios is that, according to OCCT the volts actually drop...
Is there something else I should be changing?
Or am i changing the wrong settings all together?
Any help to set me on the right track would be very appreciated, I'm not expecting miracles from my trusty old Phenom but if I could get it up to 2.5 or 2.6 I would be very happy.
Cheers,
Bane