Discussion Starter
·
#1
·
AFUDOS229ES.zip 23k .zip file

P6T Bios.zip 966k .zip file

HP USB.zip 369k .zip file

Boot Files.zip 808k .zip file

AFUDOS.zip 23k .zip file

What I like about the SE board is that it is almost identical to the P6T, with the exception of missing the SATA JMicron JMB322 controller and a missing floppy connector. The missing Jmicron controller limits it to only 6 SATA ports native to the ICH10R. The other drawback to the board is that it does not support SLI, only Crossfire. But you can cross flash the SE with the SLI capable P6T bios. Then just disable the floppy and Jmicron controller in bios and you now have a nice board with a decent OCing bios.
P6T specs from ASUS
P6T SE specs from ASUS
How to crossflash:
Disclaimer: Attempt this at your own risk
Quote:
1. First download the USB Boot drive creator "HPUSBFW"
2. Then download the boot files and extract them to a folder of your choice

3. Run the HPUSBFW program.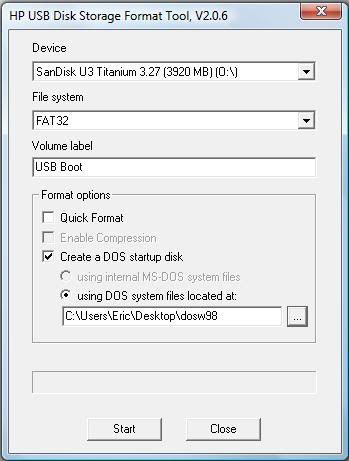 Select the correct USB device from the drop-down menu, set file system to FAT32 and check Create a DOS startup disk.

4. Then browse for the extracted boot files (now in the folder of your choice) and press start to begin formating it.

5. Once the device is done, Copy AFUDOS (note that this is the engineering version and must be used) and the latest bios you want to crossflash, and unzip it to the USB drive. Then rename the bios to new.rom

6. You will then restart and go into bios to load default bios options. Then set the ram voltage and reboot (plug in the USB drive into the back USB port at this time). Then, while the PC is booting up, press F8 to enter the boot option. Select the USB drive.

7. At the C: type afudos /inew.rom /pbnc /n

8. The bios will then begin flashing. Dont do anything until the bios is finished flashing and you are instructed to reboot.

9. Finally, shut down and CLR CMOS.
If for any reason you want to revert back to the original bios, just copy your original bios to the USB drive, rename it to original.rom, and flash with
ie.
afudos /ioriginal.rom /pbnc /n