The bevel on along the perimeter of the Black Ice will most likely mean the shroud will not fit. Heck... I had issues using that shroud on the radiator it was meant for (had problems getting a good seal)
You may have to use a custom shroud and sandwich the opening in the top between the shroud and the radiator.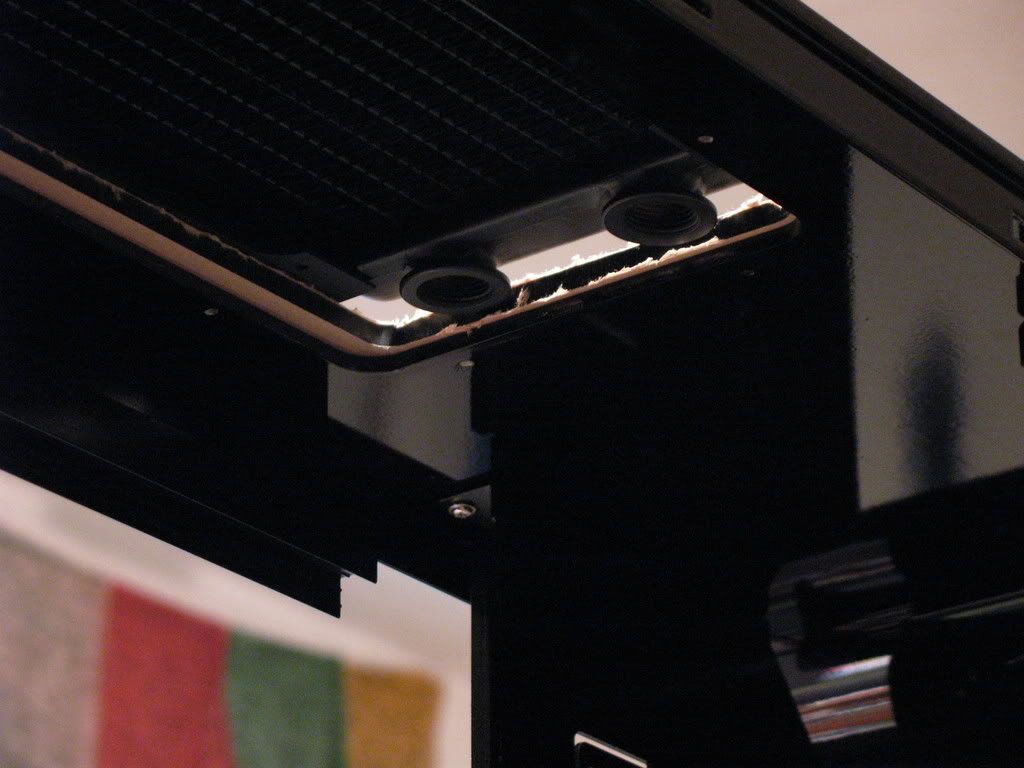 The gap between the frames and the fans became a "natural shroud" as there was a gap of about 1"
In order to do that I needed to make custom frames: