Discussion Starter
·
#1
·
Hey people,
I finally have the parts to post my build log on here. I started this build in May and decided to go water, so i waited to post the build until i had the water cooling parts in. (Nobody wants to see a stock cooler
)
Computer Parts
:
Antec 1200
Asus p6t6 revolution
corsair 1000 hx
i7 920 D0
evga gtx 260 superclocked
digital western 640 caviar black
Lg dvd burner drive with lightscribe
6gb ocz platinum 1600 ddr3
ati radeon x300 (until my 2nd gtx is added)
Water Parts:
Heatkiller LT 3.0 1366
Heatkiller backplate
xspc rx360 rad
primoflex 7/16 tubing
swifttech mcp 655 pump
1/2 T fitting
bitspower 1/2 fittings
6x yateloon high speed led fans with uv case
ocz freeze
Parts still to come:
4 more high speed yateloons
fan controller
Pt Nuke
feserone UV acid green coolant (or distilled water, still deciding)
any other water blocks i can find for this board
2x 12inch UV cathodes
sleeving
Acrylic panel to cover the wire mesh section of antec 1200 side window
Updates are coming soon, after i finish my two finals tommorow, im going to town on the water cooling parts
*note: My camera is terrible.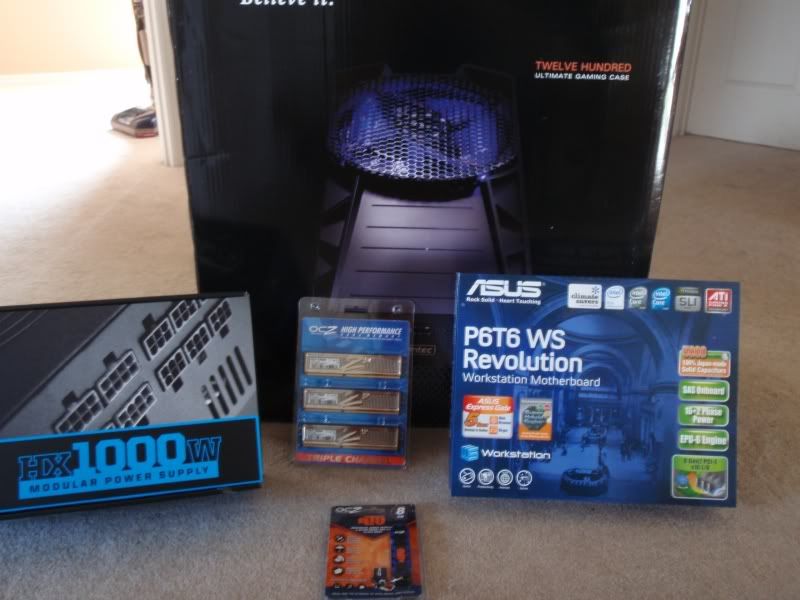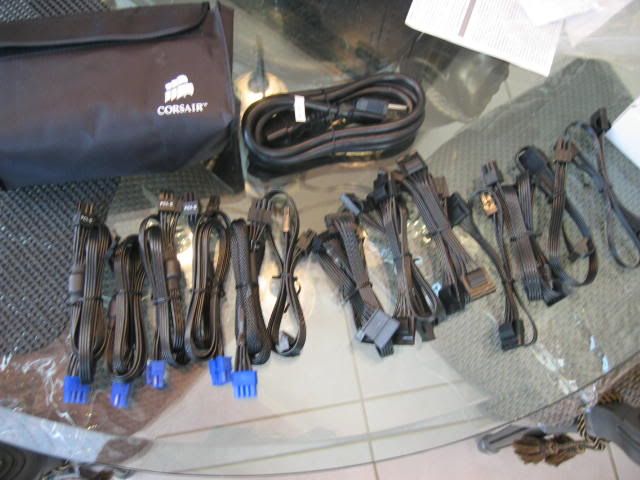 the heartbeat of the motherboard , it pulses , kinda cool, but it gets cover by graphics cards haha.
streaming Das Boot from netflix on my comp, watching it in bed behind my desk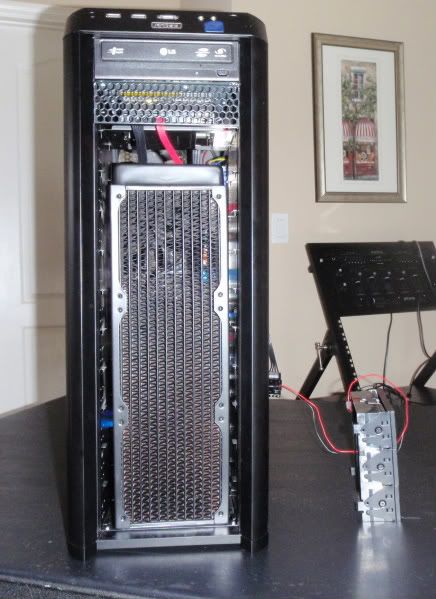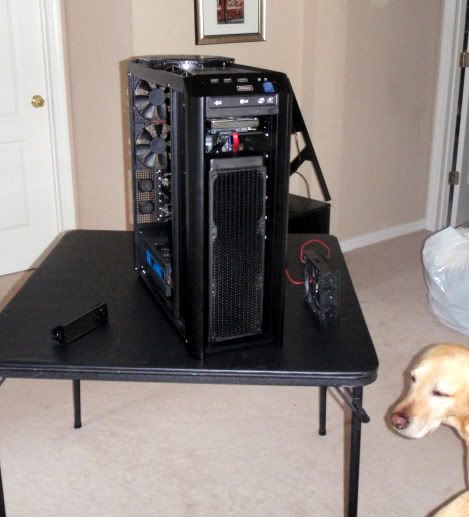 how it sits in my room right now, caseless
My current center piece for my breakfast table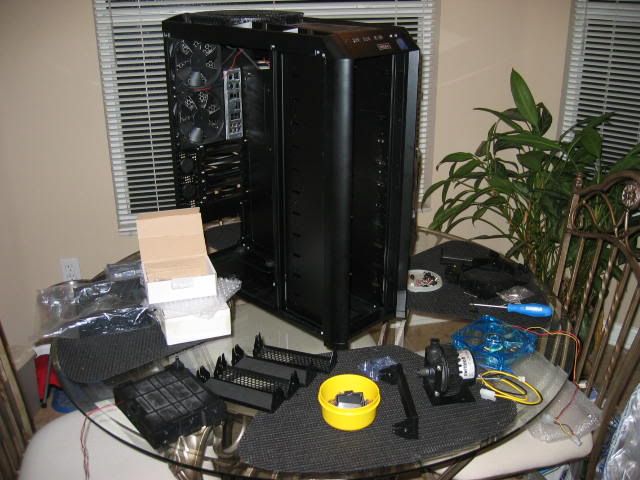 this pump is huge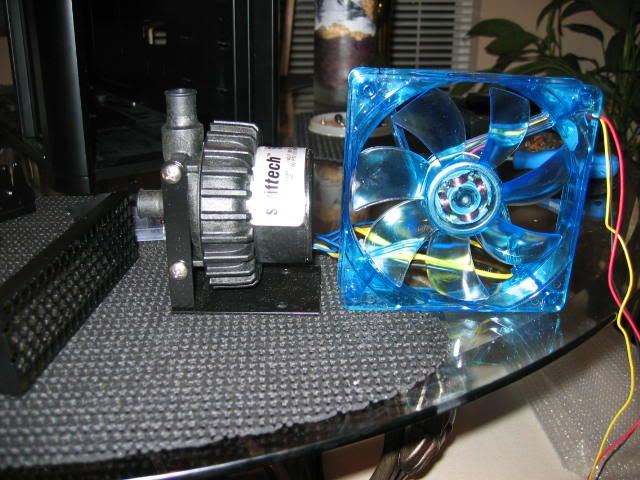 Yate loon led
prety excited about the UV green zip ties and T fitting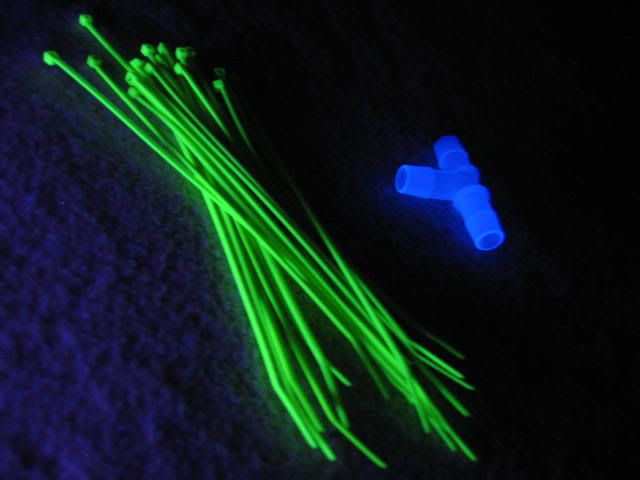 as it sits now haha, im working on the case for the water cooling setup. Should be up and running on water very soon! I cant work on it tonight because i have two finals tommorow.
Updates coming soon!