Discussion Starter
•
#1
•
All,
I am looking to ensure that the CPU/Mem/Mobo settings are setup for the best performance and decided to open this thread for suggestions. So far I am at 3.1 with no BSODs yet, however I got a 60 Celsius peak while running COD4 and was wondering if I can tweak it a bit to make sure it stays in the safe zone.
If you see something that is totally messed up, please point it right away. LOL
Under the hood:
Phenom 9850 BE
XFX 750a MOBO
OCZ PC8500 Platinum (4*2GB)
Coolit Domino WC Kit
Goal:
To get the processor to 3.2 GHz and to OC memory. Right now the 3.2 GHz will give me the BSOD.
Here are my settings: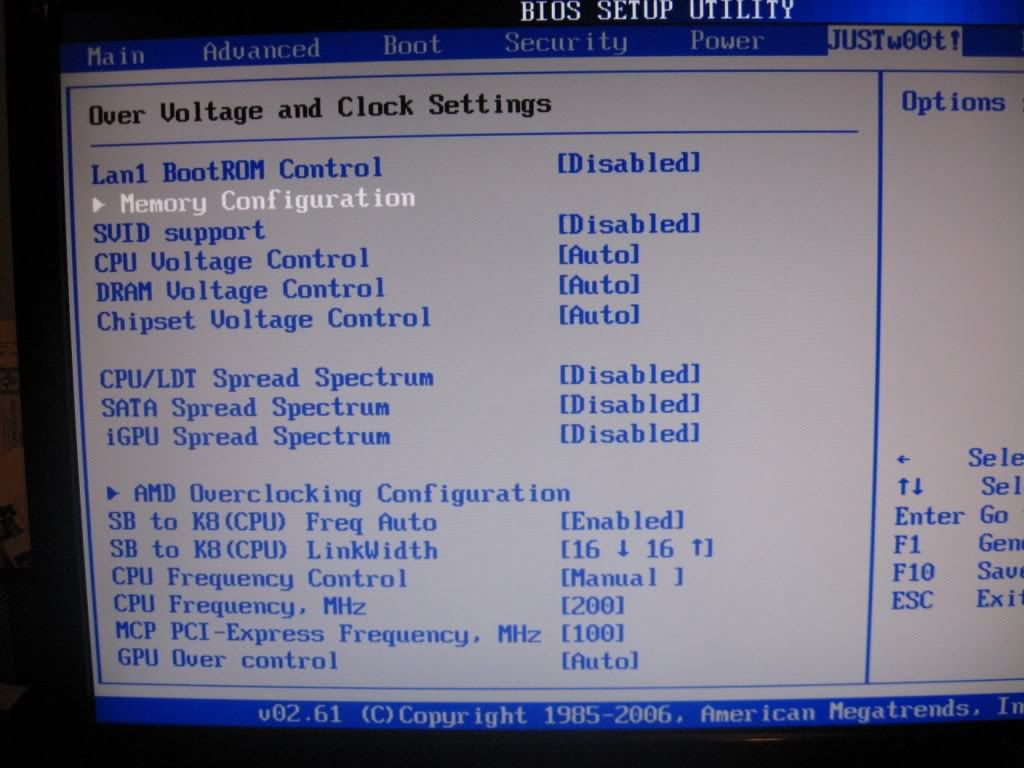 Thanks in advanced!