Discussion Starter
·
#1
·
Today will be the day I will always remember as the day I got my very own Stinger waterblock. As many of you know, some from first hand experience, these blocks are of the finest quality and result in performance superior to anything you can find retail. Our very own Mr. Fred Stinger (fstfrddy) makes them exclusively for our members in his spare time. Let me tell you a little about the one that I received today.
The first thing I noticed about the package was how extremely nice it was. Outside of the box was paper wrapping to keep everything neat. My address was in a large printout taped on and Fred's was a professional looking custom sticker with his name and address. There was also a nicely sized "Stinger Waterblocks" label on the front (which I will attach to my new case somehow for sure). Overall, the presentation was very well done. I could tell just by the packaging that Fred really puts a lot of effort into each block.
When I opened it up, I was blown away by the quality of his product! The block had two mounting brackets, one for AM2 and one for everything else. They were both cut so perfectly that they looked machine made. The block itself was even better than I expected (and I had high expectations). Since the bottom surface is smooth and you don't want to get it scratched, he put a piece of tape there to protect it. This may sound stupid, but that tape was impressive. It ran down a tiny bit on one side, ran perfectly straight along the bottom, and came up the exact same tiny amount on the other side. It was the most astounding tape job of all time, hands down.
Another little thing that caught my attention was the cleanliness of all the parts. The acrylic mounts were fingerprint free, as was the block, which shone brightly in the light. Fred really upped the "wow" factor by having me open up the box to see a beautiful handmade block, all polished and ready to go.
The last thing, but certainly not of least importance, was the inclusion of all the small parts needed to attach the block. He packed in four mounting bolts along with all of the accessories they need, such as wing nuts. Also, he provided written instructions along with a diagram to show me exactly how to mount it.
Mr. Stinger, thank you for the amount of time and effort you put into making this block for me. I can hardly imagine making something of such high quality and then parting with it for such a comparatively small sum of money. You are truly an asset to this community, and I don't say that out of politeness, I really mean it. If you even need a favor from me, I will be more than happy to help if you just ask. Also, if you would like to include any of this in your testimonials page, you can quote me as Evan Sullivan. Thanks again Fred!
Here are the pictures I promised you guys: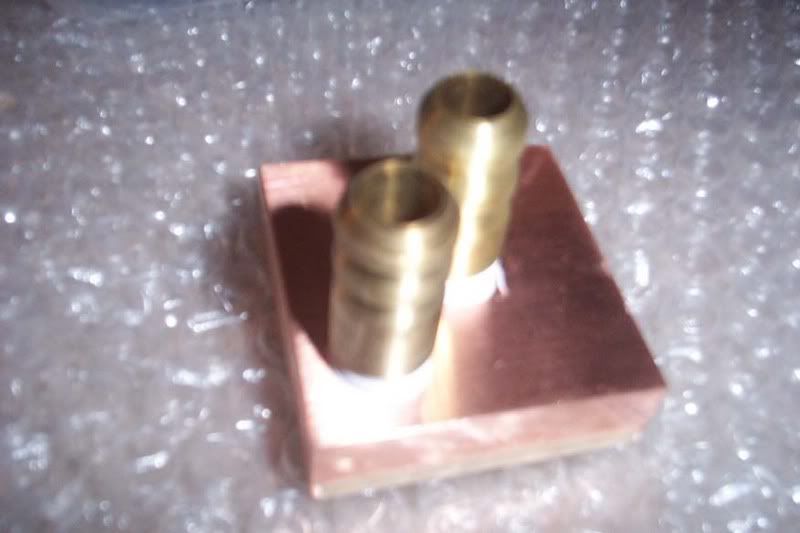 The awesome tape job: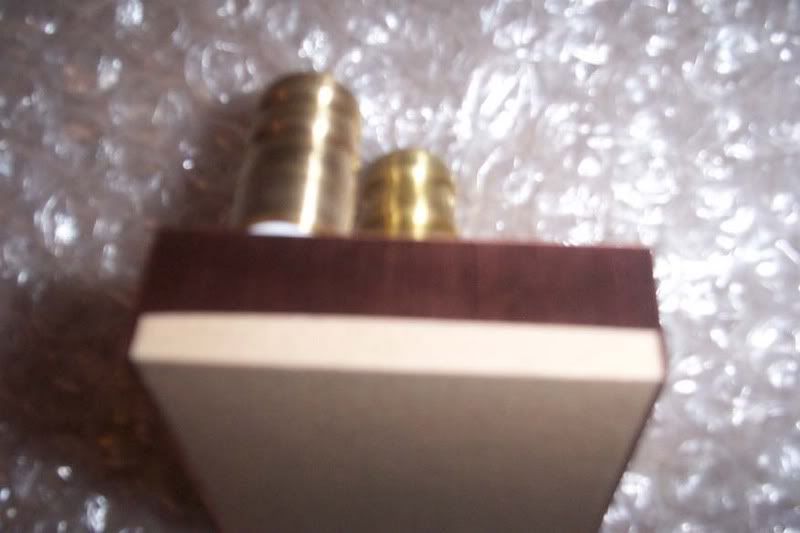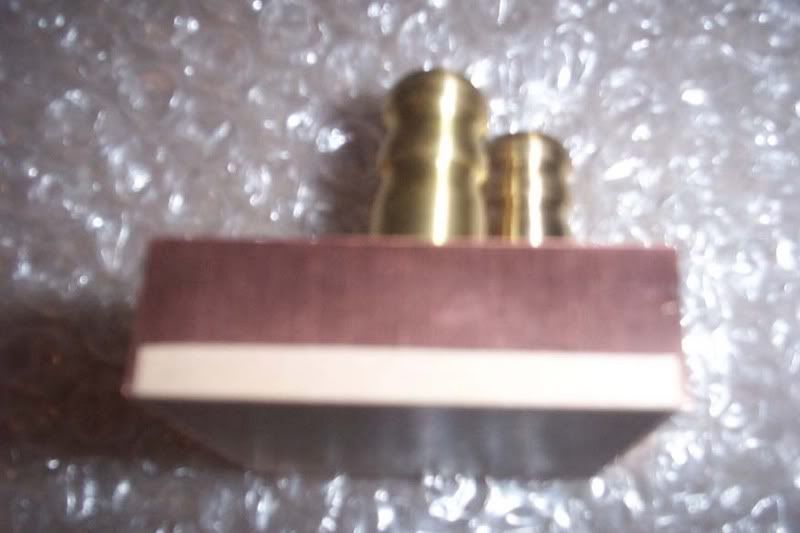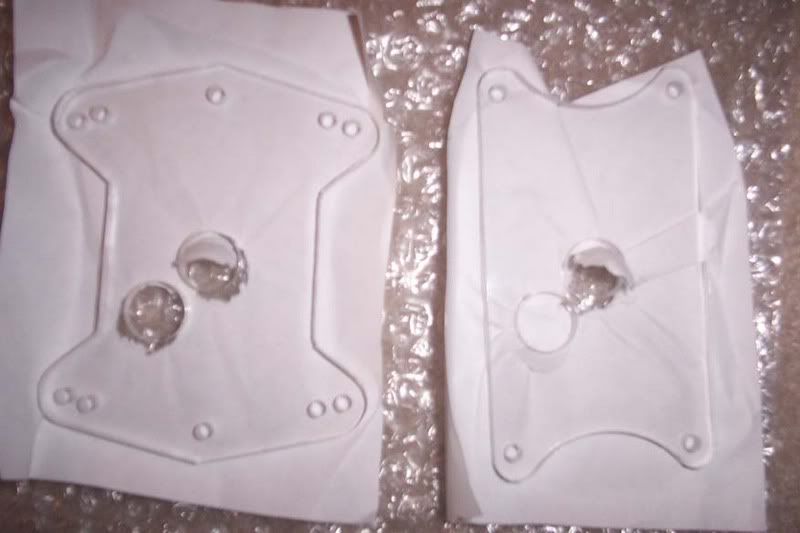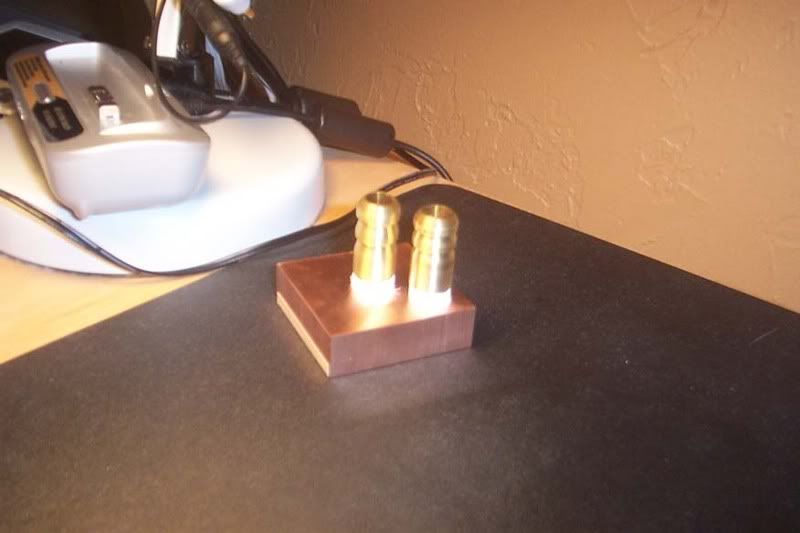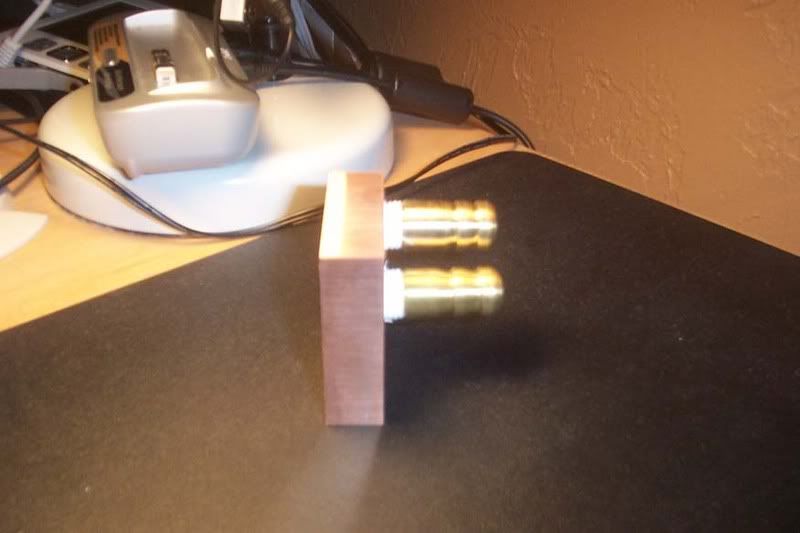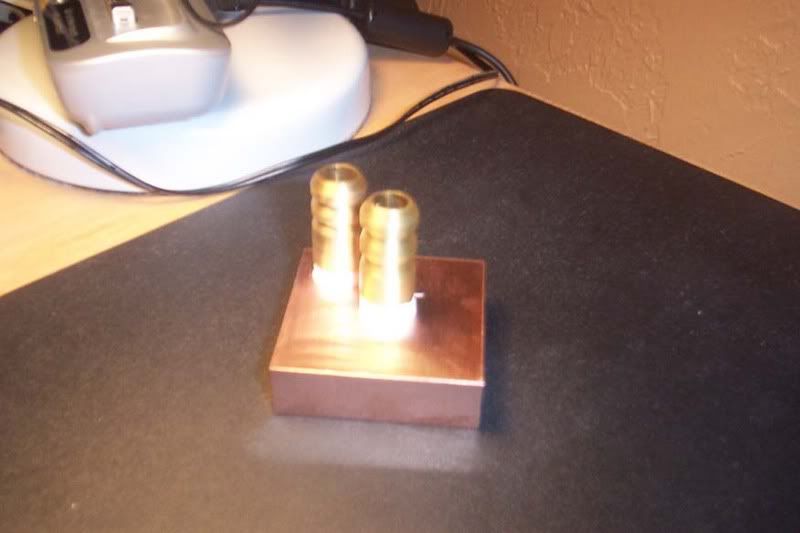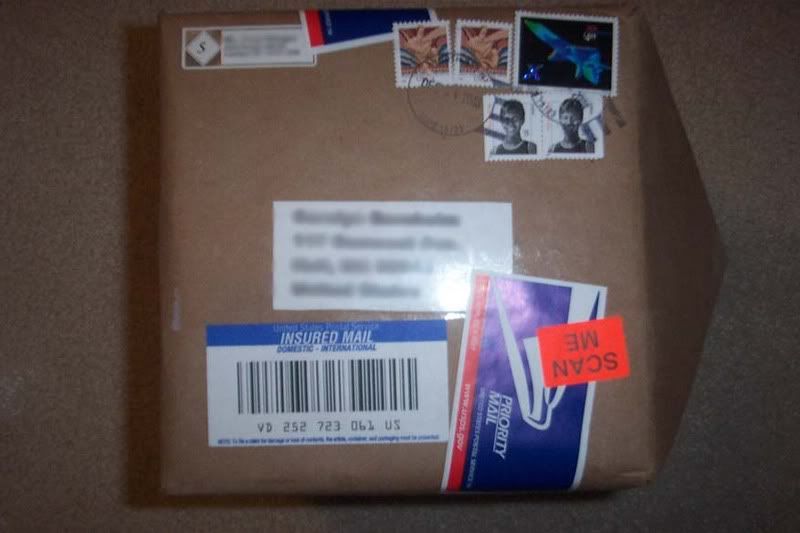 The "Stinger Waterblocks" sticker: