Discussion Starter
·
#1
·
I know a ton of you guys here have tats and I wanna see 'em! I searched and didn't find a thread already so I thought I'd start one. Just post a pic of your tat/s and what it/they mean, if anything. Right now I have only one but I'll be getting alot more soon. I'm really broke so paying for a tattoo is out of the question but a friend of mine started doing tats and since I'm a good friend all of mine are free.
He's still learning but he's not bad and he has alot of potential. Anyway, here it is, its the tat thats in my avvy but I got it touched up like a week ago and this pic is much better.
For those of you who don't know I got it from the band Tool. There's not really any deep meaning behind it other than I am a huge Tool fan and I think it looks pretty *****in'. It's right in the middle of my chest and oh my god it hurt so bad on my ribs. The tat is healed but my ribs are still bruised lol. What do you think?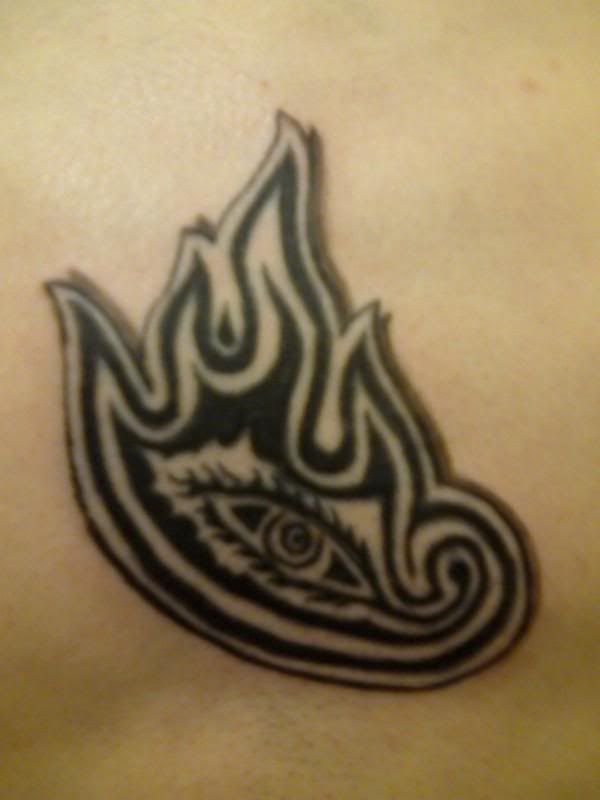 That's the only one I have now but I'm getting him to do one on my wrist within the next couple weeks and just going from there. I'm gonna be covered in ink eventually and if everything goes as I plan I won't have to spend a dime
So come on guys I showed ya mine now I wanna see yours