Discussion Starter
·
#1
·
So yeah, I decided to take a page out of repo_man's book, right down to the gas mask and bondo lol
The goal of this project is to turn this old, yellow (once white, previous owner smoked), piece of crap case, into some serious eye candy. Not just eye candy however, I also am making a serious attempt at some airflow creation, cable management, and overall functionality.
I will be taking this old case, which is plain jane, and redoing it. To date, Ive done the majority of the work, now im just waiting for parts. While I wait, I will be preparing the side panels and fine tuning my design.
So here is the original case.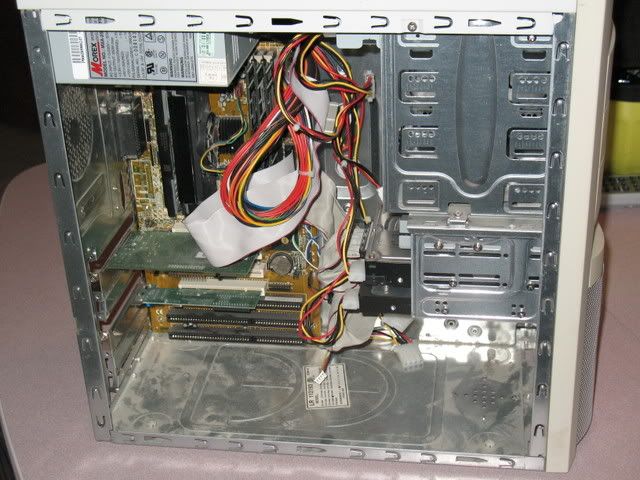 And then the case with the front off.. My oh my what dust in there.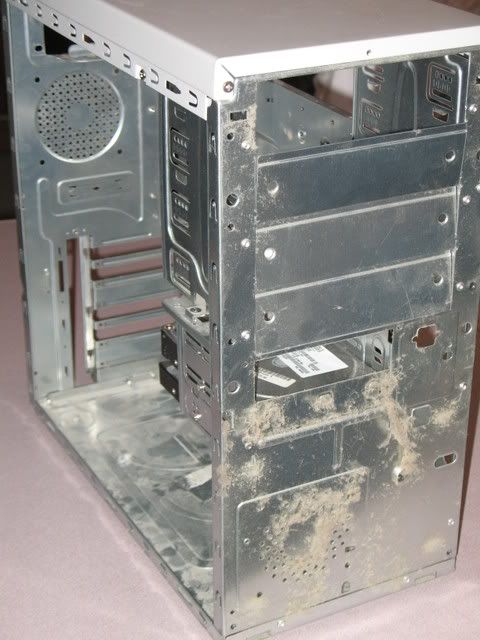 Here is a quick snap of the rear of the case. You can see where I plan to make my first cut.
Off comes the top, and wow, what a crappy design. Without the top, this case will just fall over onto itself.
Ok! Cuts 1 & 2 complete!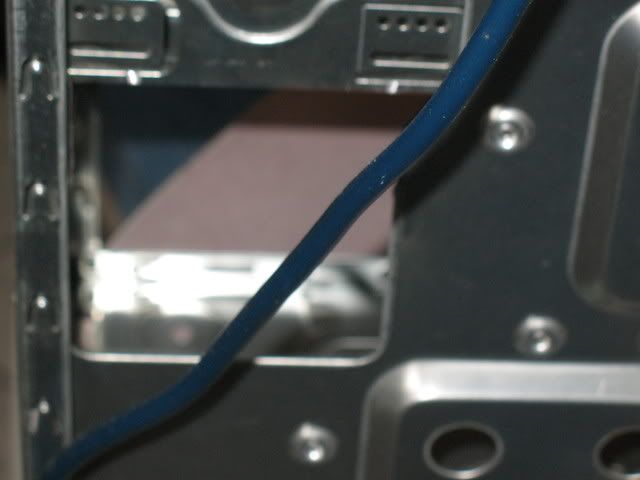 Ok So now I put the top back on. I just wanted to see what I was up against, ended up drilling out a couple rivets. Threw in an old PSU and dvd burner for some weight and to get some spacing done.. Kinda had to enlarge the hole in front... something big is gonna go in there, needs to be removeable.
Hmm, whats that weird looking thing with the pink stuff for?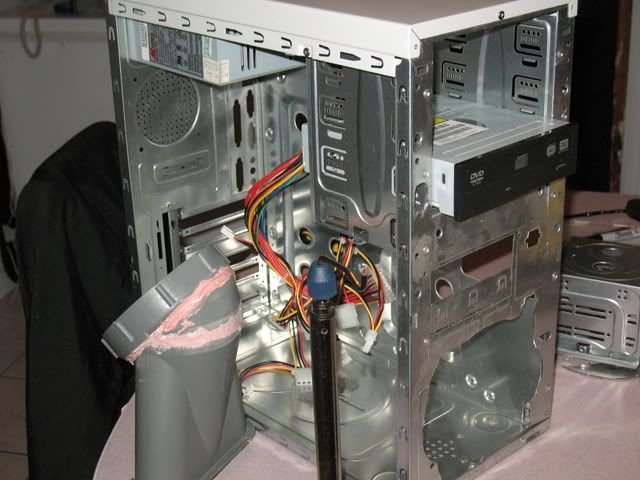 A little close-up of the 'duct' as I have named it with such epic failure.
Hmm, some plans for usb on this case? Maybe an extension of sorts?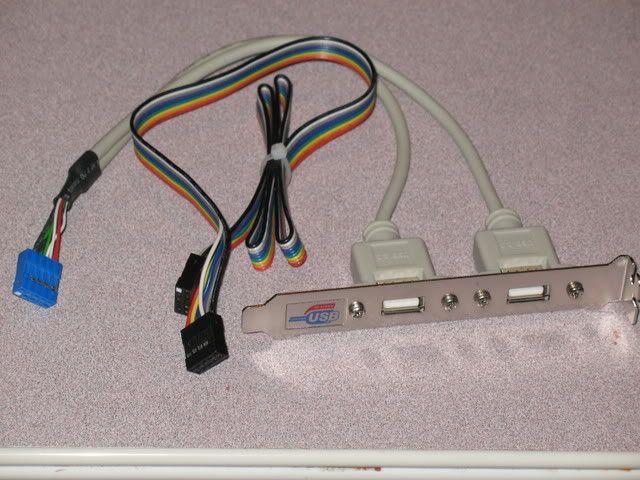 Yes!
Me after about 8 hours of off and on bondo-ing.. too bad I didnt take pics of the in-progress body work...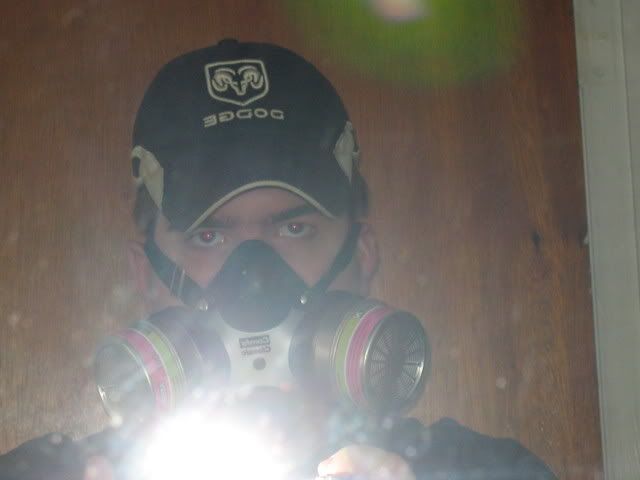 Time to take a break from the fumes for a while, let it sit and dry. Ok, so what next? *** is this doing there, it looks ugly.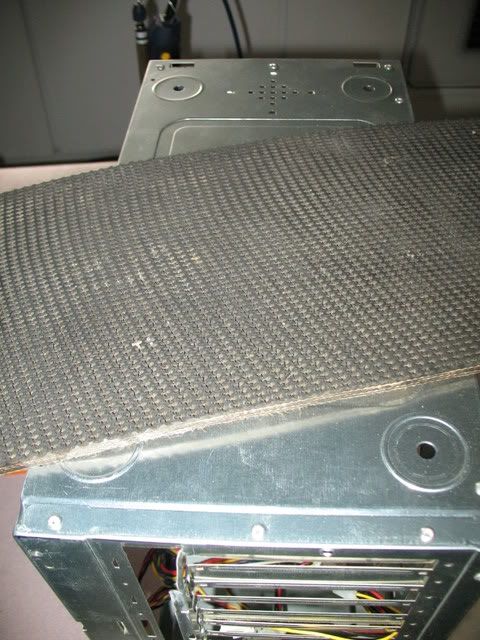 Onto what will end up being my signature in ALL case mods I do. The part that touches the desk or floor or whatever it is the case rests on in your domain. For this particular case, I cannot call it 'feet' as there is no such thing, just look, you will see what I mean..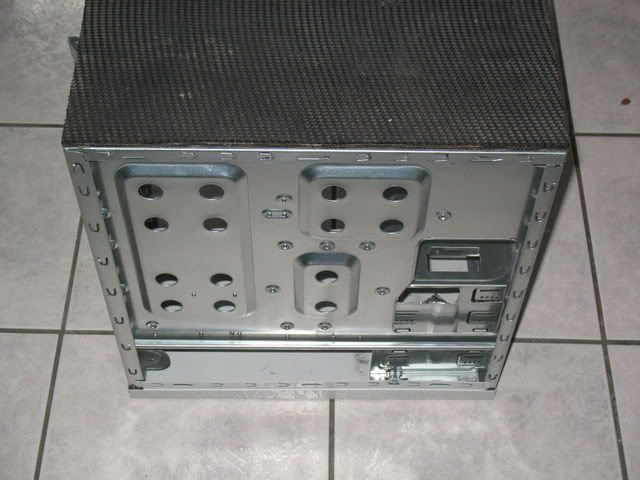 After some deliberation, a customary top-fan is nice, but its going to be internal. Its just there for now for some tracing of a cut pattern and spacing and stuffs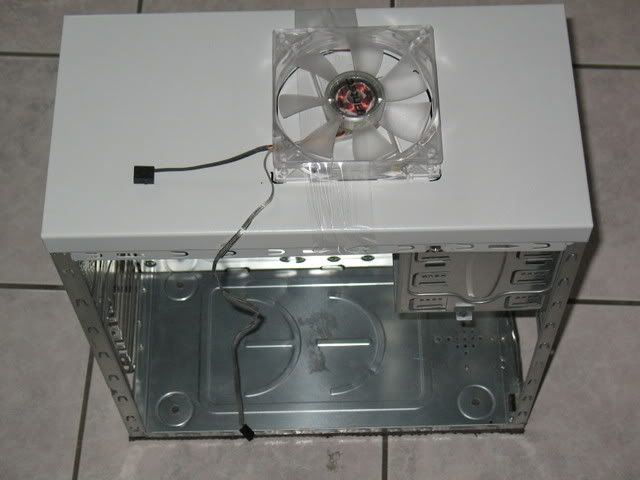 Ok, see that nice hole in the front of the case, thats my epic duct. At the end will be a 120mm tricool. If you note the two holes in the one bay cover (in the middle) thats my plan for the usb.
If you wonder where the power and reset switches are, for now they will be hidden in the top flap.. It kinda sticks out the top, and if you put your hand on the top of the panel, you would feel them both. Eventually they May be relocated, or not, who knows. For now, the power and HDD leds have both been relocated (look beside the bays). The advantage the usb design is I can move it wherever is convenient for me to place my usb sticks or whatnot, and I dont have to cut extra holes for it lol.
Also, note the top panel on the right, its been sanded down and hole for 120mm tricool cut.
It will be pointed directly at the CPU. Since this is a server box, I have no need for a video card, so its not going to be in the way.
Off to priming we go! A night of letting the primer set, and then tomorrow PAINT!
END OF DAYS ONE AND TWO
So thats two days work. Whatcha think? Better than the nine hundred mod so far? At least its original, and on a non-mainstream case.