Discussion Starter
·
#1
·
So I got inspired by the upcoming release of BF3 and decided to update my good ol' modded Antec 902 case to a new HAF X.
Here is a video of some mods I did to my 902;
[ame]
http://www.youtube.com/watch?v=dkyQsTfOzZE[/ame
]
CASE PAINT
This is what I was thinking of doing(The cammo image I copied from the net looks like it has some sort of texture behind it which makes it look like carbon fiber. I thought that might be cool too. First wrap each side panel in 3M carbon fiber then paint the camo over top. Just an idea. And of course I would not wrap the front or top for ventilation.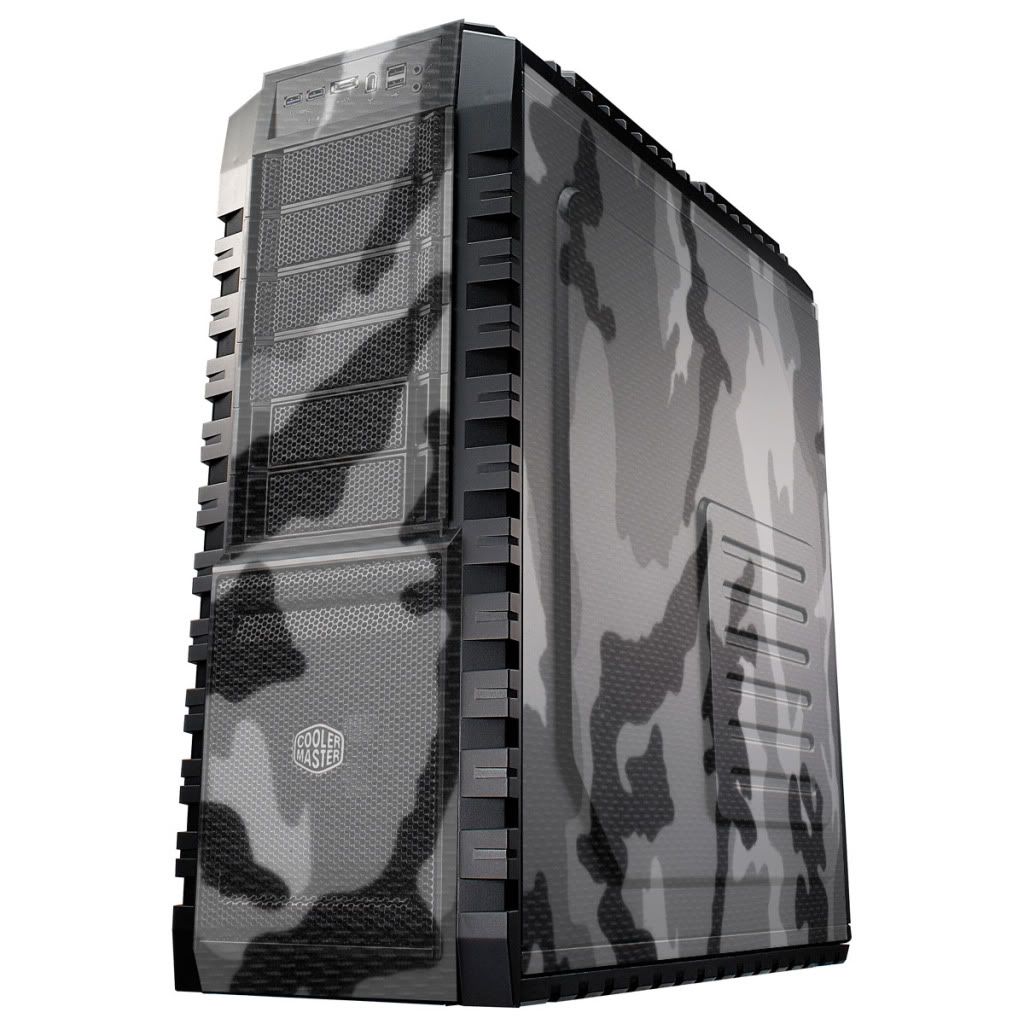 I have the Asus Sabertooth x58 mobo and I'm going to sleeve my cables with this;
http://cdn.nexternal.com/armynavy/images/reflective-tracer-paracord.gif
CARBON FIBER WRAP
I'm also thinking of covering the parts of the mobo tray that would be exposed after the mobo is in place with the carbon fiber just to make it look clean. Also might cover the plastic drive bay mounting hardware, hard drive trays at the bottom, plastic power supply wire shield, air duct for the video cards and my Gigabyte 560Ti plastic fan cover.
STEALTH DRIVE MOD
Also looking at doing the stealh drive mod.
LIGHTING
I was thinking of putting a white cathode on a toggle switch and red leds on a sound activated switch that would light up when explosions and sound is happening. Might be a little overkill but we'll see.
Let me know what you think and if you have any suggestions please let me know. Also if anyone knows of any systems that look kind of like this please post a link.
Thanks!