Discussion Starter
·
#2
·
Original post:
I think the time has come to begin my GhettoBook work log. The idea is to build a custom LAN rig so I can bring it around between my parents' houses with me. I won't go into details because it will spoil the fun, but here is a hint:
This is a prototype I built out of cardpaper to test my dimensions. The laptop next to it is an apple iBook.
I started with a HP DV7 2270us that I bought from another OCN member. Here's what it looked like when I got it:
It had suffered a mysterious "accident" (seller didn't elaborate) that crushed the screen, broke the trackpad buttons, lost a key, destroyed the HDD, and left huge, deep scuffs on the inside of the case. Perfect for modding.
Here it is when stripped down to just the components I need:
This thing is going to draw tons of juice, so I needed a massive battery. Since nothing appropriate is readily available (at least, nothing that fits my $800 budget), I decided to build my own. I bought two 9-cell toshiba batteries from eBay and two 6-cell external packs from radioshack's clearance, all for $11 each.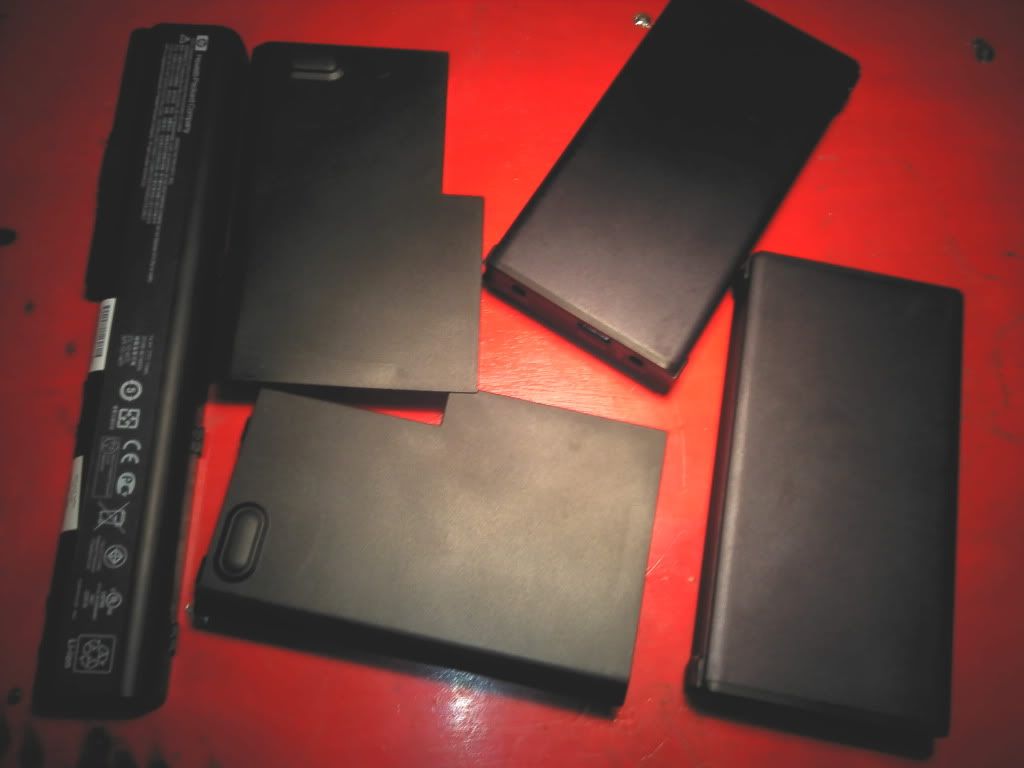 Here are the toshiba batteries when opened:
and here is what the inside of the external pack looks like: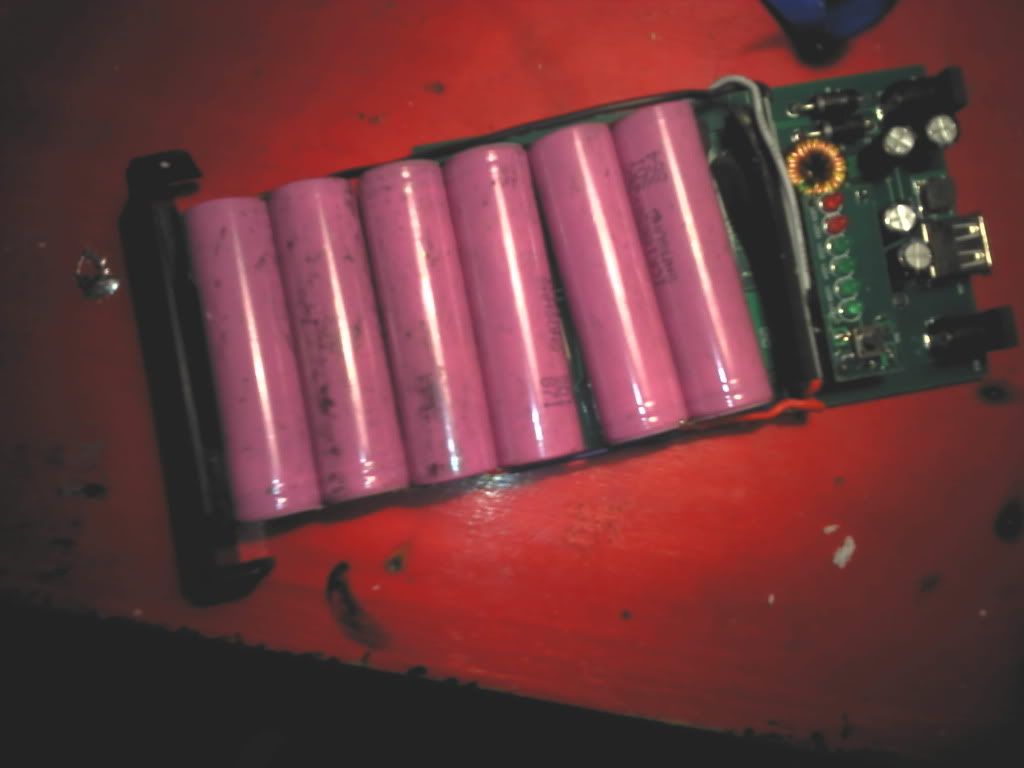 I removed the lithium ion cells from all the battery packs, and then rewired them to the charge circuits in the external packs:
First one:
Second one: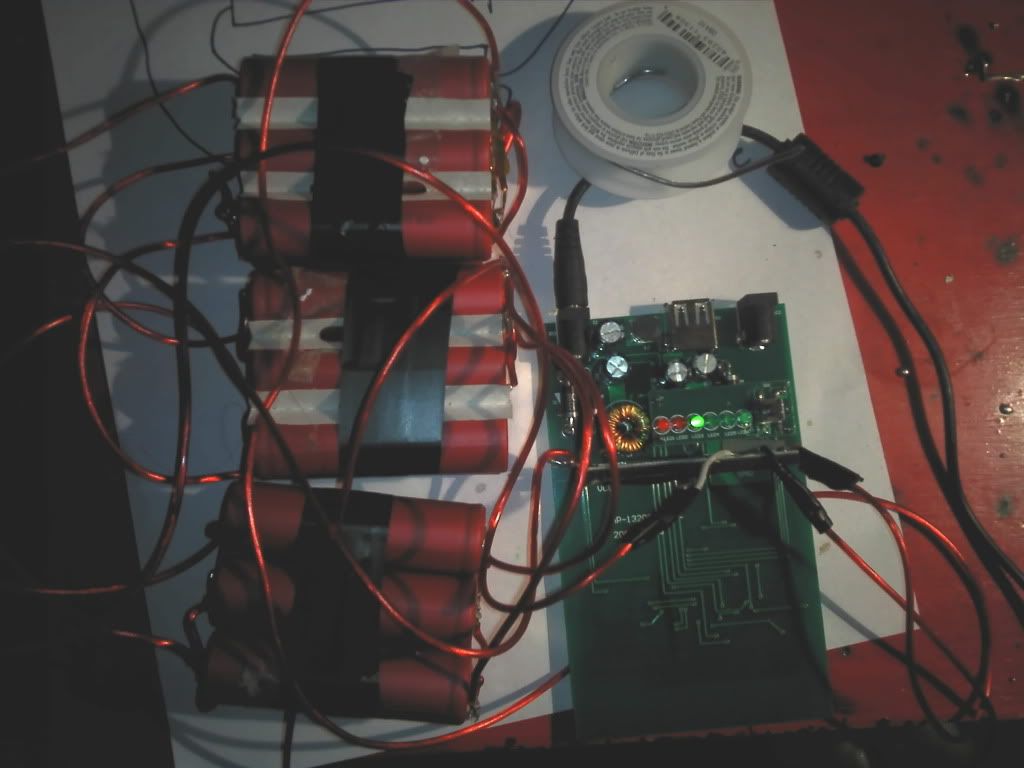 Here they are together: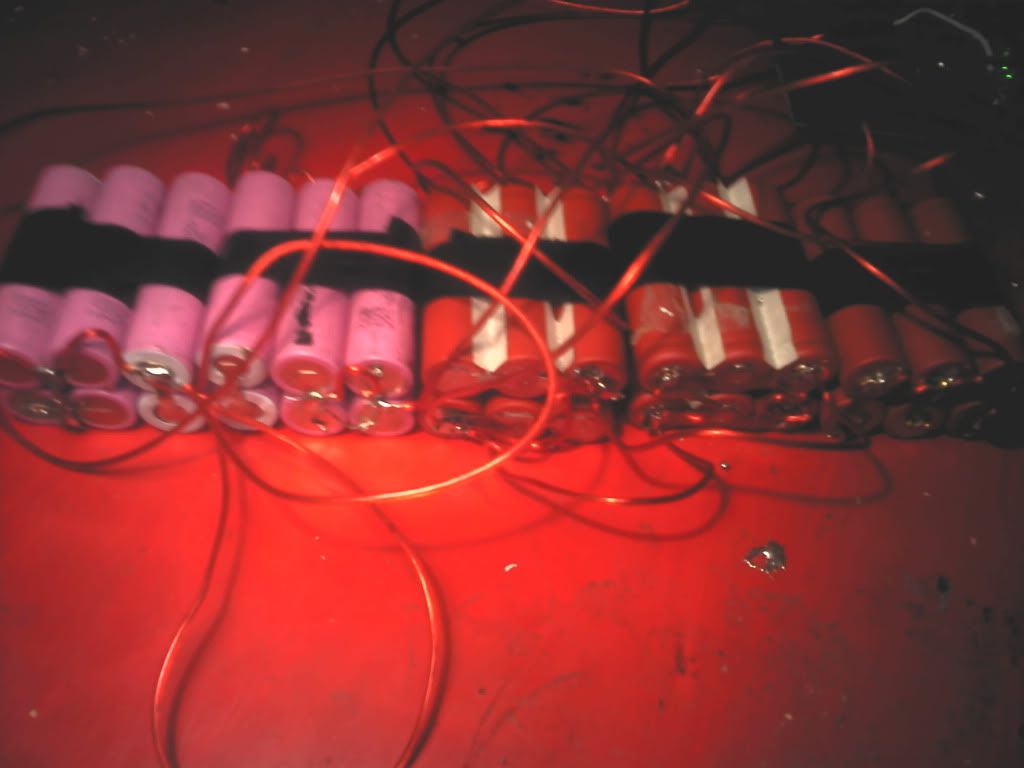 The first pack is 12-cell, and the second is 18-. These will be responsible for powering the monitor, and keeping a charge in the battery for the laptop components. If I can ever get the DV7 battery open, I'm going to add another 16 cells to it.
That's as far as I've gotten right now, but there is tons more coming soon. I'm just waiting for the rest of the supplies to come in.