Discussion Starter
·
#1
·
It's time! Painting my
girlfriend's case pink
has inspired me to start working on my own machine. So, no wasted time - work will begin as soon as the parts arrive.
Here's an overview:
The case: A Silverstone TJ-07, Black with window silver, no window. Arguably one of the best cases for water cooling and modding - that bottom space is perfect for rads, and the whole case is almost rivet free (only a couple of rivets in the mid-section piece)
EDIT - Silver, NO window. $239.99 at Directron.com, vs $386 for the black w/ window at Newegg. I think I can put the saved money to good use, and mod my own window.
The biggest and most time consuming part of this mod will be the painting. The outside of the case will be painted Imola Orange (hence the name). How did I come up with this color? Voodoo used it on their Omen series for a while and it completely blew my mind. The color is originally a Honda/Acura color, as can be seen on this S2000:
*UPDATE* Here are some pics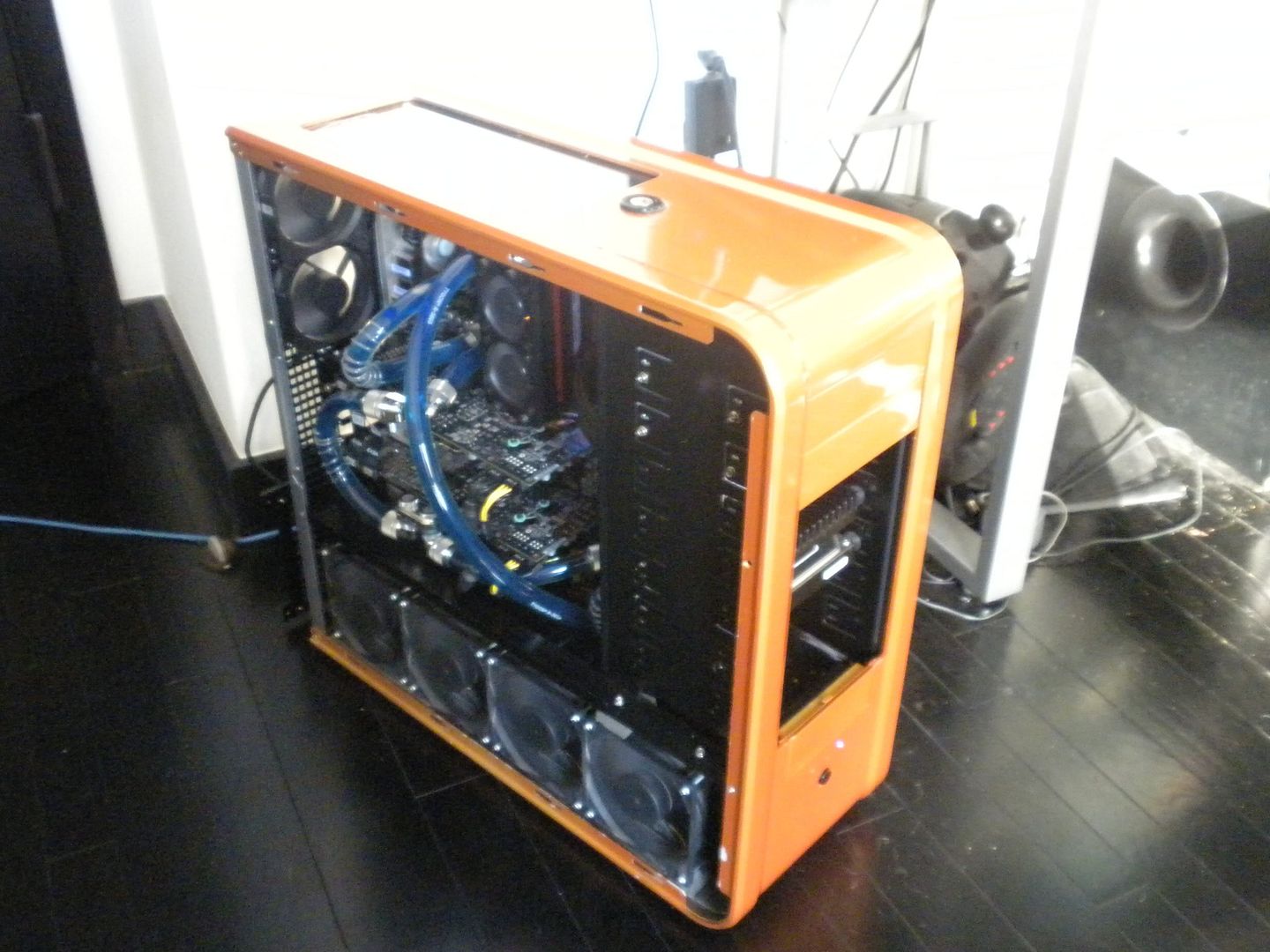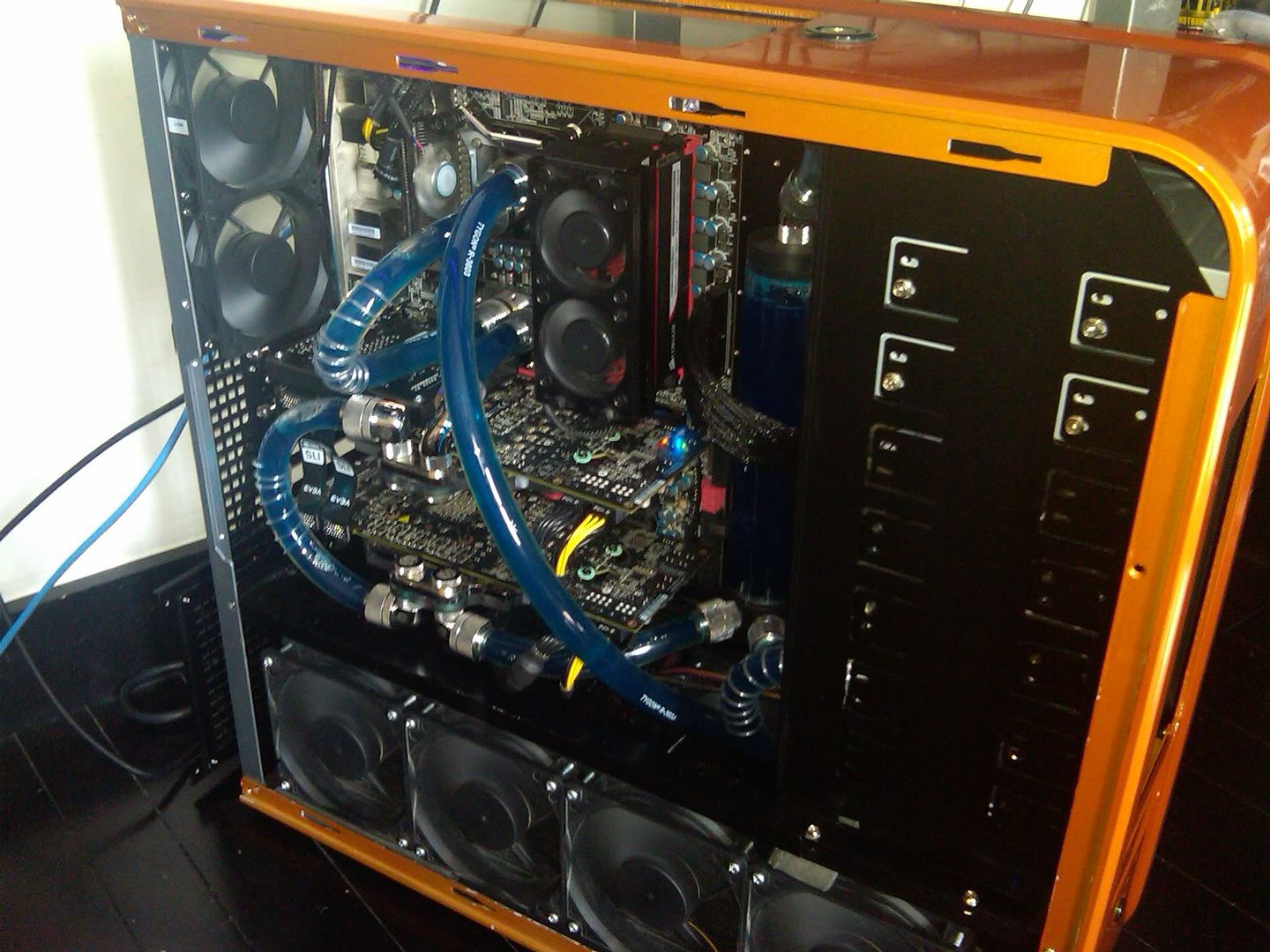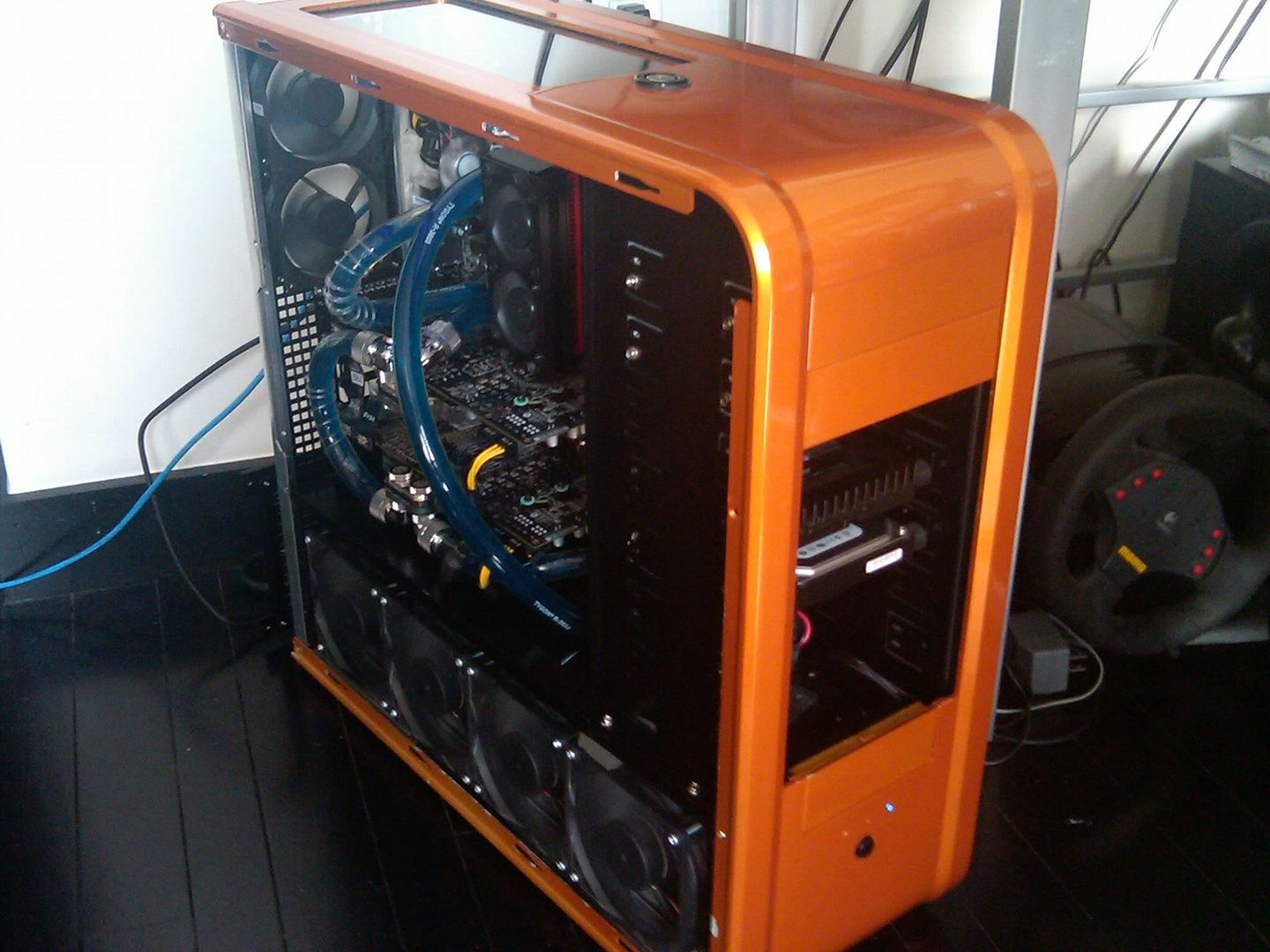 __________________________________________________ _______________________
The inside of the case is going to be matte black. Will cut out a hole behind the processor area to allow for easy CPU block removal, and will cut a few holes for cable management. Up front will be dual optical drives and a fan controller. The rest of the bay covers will be replaced with mesh, in order to create some additional air flow over the top part of the case.
The components: everything in my rig, with the exception of the cooling, is being ported as is to this build.
The cooling: All liquid cooled. Down bottom will put a quad and double rad. Up top will be using the same CPU and NB block, but installing EK GTX280 full coverage blocks on the video cards. Also I will be ditching my MCres V2 for an EK Multioption Res 2500 V2, which should mount right up on the motherboard tray. For simplicity, and elegance, it will be a single loop. My MCP655 should be powerful enough to move the water around, but everyone has suggested that I add a second pump to increase pressure. Still debating.
Coolant will be blue, and UV cathodes will really make it stand out.
Stay tuned.