Discussion Starter
·
#1
·
Please check post #2 for updated pics
So.. Since i have a new fetish for benching. It seems like a huge hassle removing stuff from my case to set up a LN2 or Dry Ice run. Therefore i decided to make a tech station. I spend the better part of the whole last week planning the layout.
Had a few revisions till i finally settle on a 3-tier design instead of a 2-Tier. Anyway.. i finally have the "basic" look of it mapped out here.. basically i wanted something that will last me a LONG time. Not something that i have to change when i get more equipment... heck it could even be my rig's new home. I gave it alot of thought.. my Tech station will have to hold Dual 1k+ watt size PSU.. dual 3x120 rads and 7+ HDD.. I have 6HDD atm not counting my SSD coming in the mail next week. But anyway, going to scourge for materials later on this week, Will most likely use MDF board for this. Just wanted to share with you guys
These are all my previous revisions.. But i scraped them all together for a 3 tier. Below is just layout for first tier.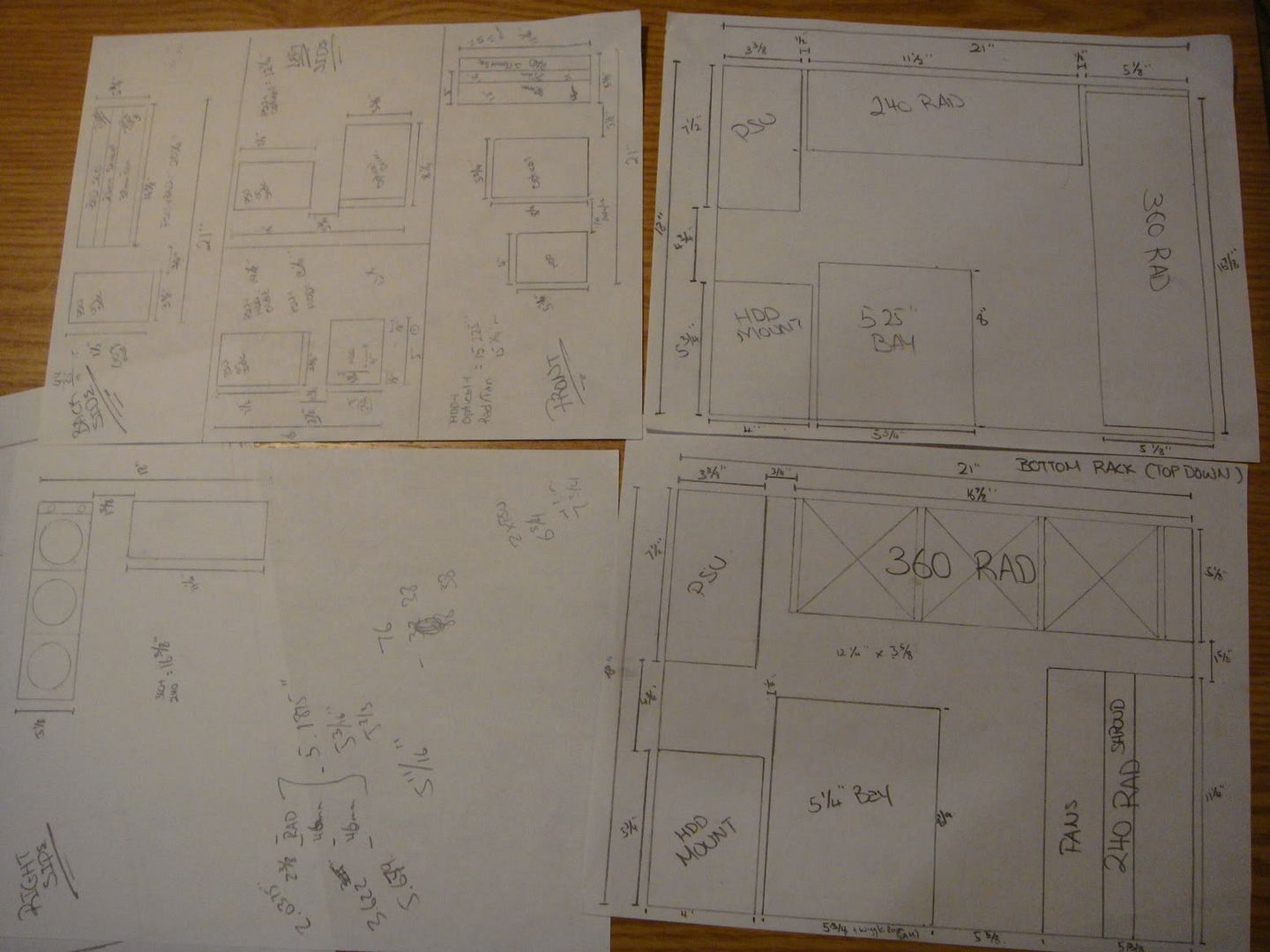 and on to my final revision. Everything is to scale.. I actually spend the time and measure every little part down to the millimeter. /doh
These are just the layout etc.. The outer wall hasn't been mapped in. I'll do that down the road after i look for materials.
This is the Front view of the bench. Here you can see 4x HDD on each side, A fan controller on top to control fans on the rad and ofc optical drive. Thing sticking out top is the PCI bracket holder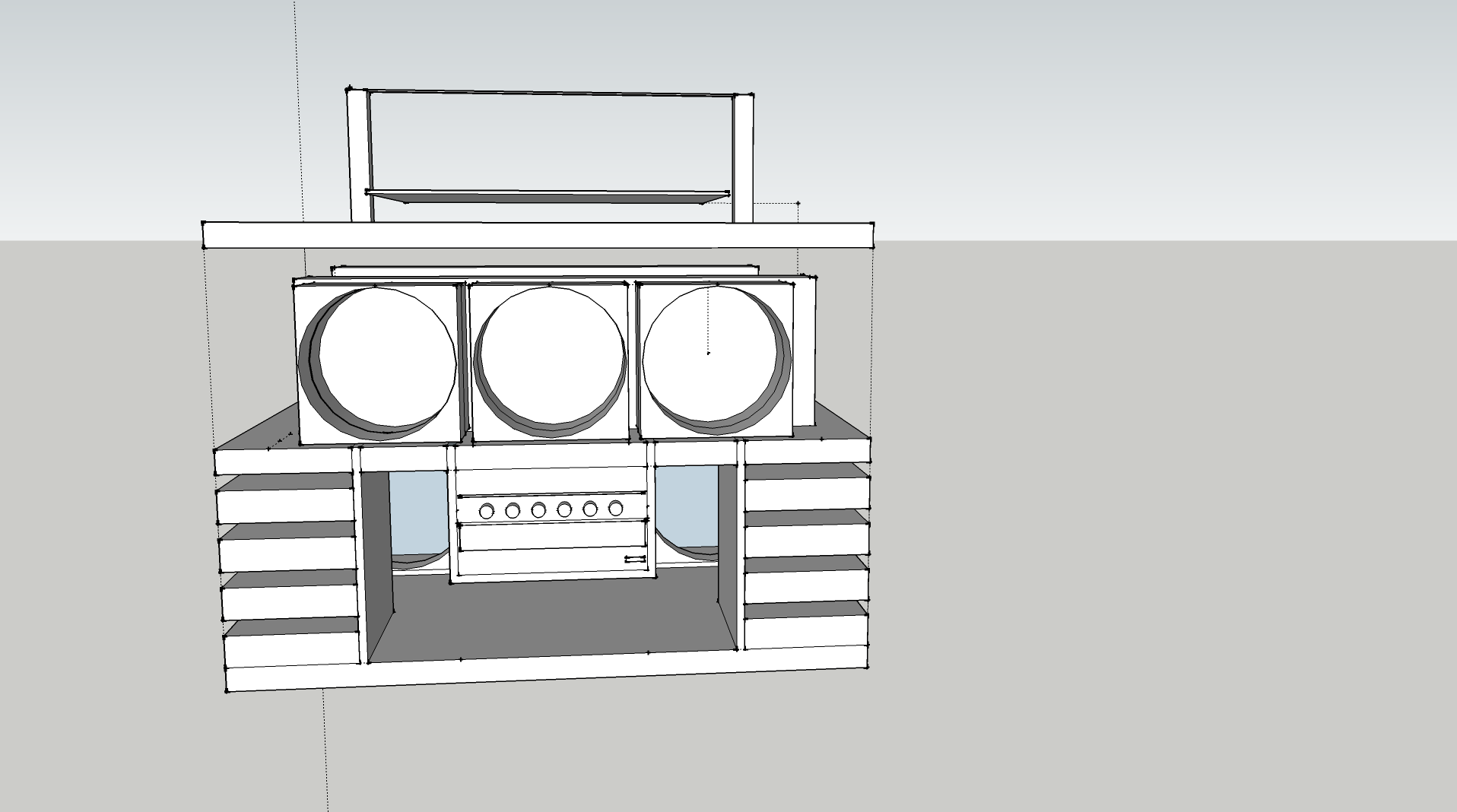 Same view but different angle.
One more on other side.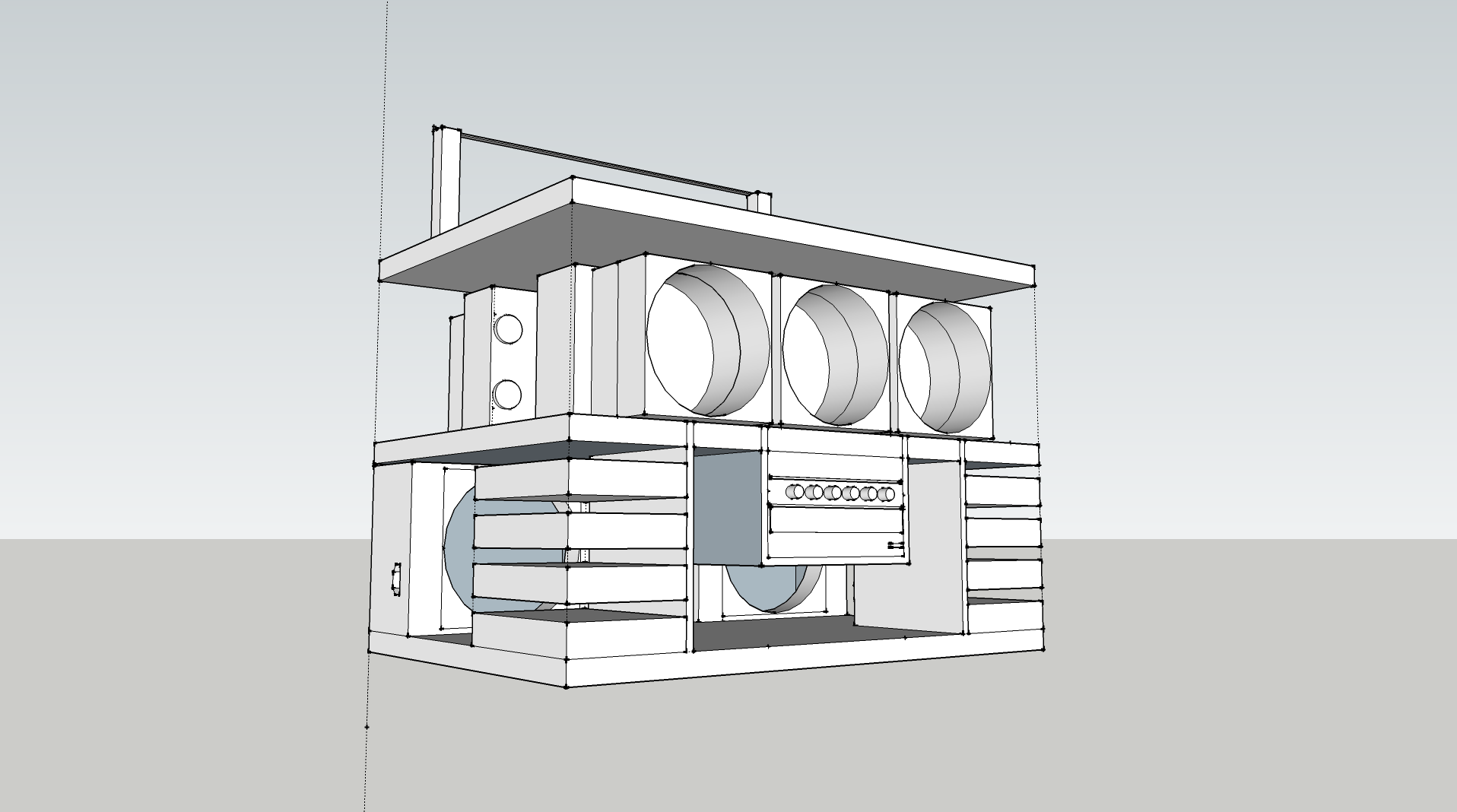 Here is the right side view of the bench. Again you can see the HDD on one side and dual power supply on the back. With Dual 3x120 size rad on tier two.. each having 3x 38mm fans and shroud. The pump will most likely be on tier 1 so it will never run dry. I'll probably have 2x EK res on the side.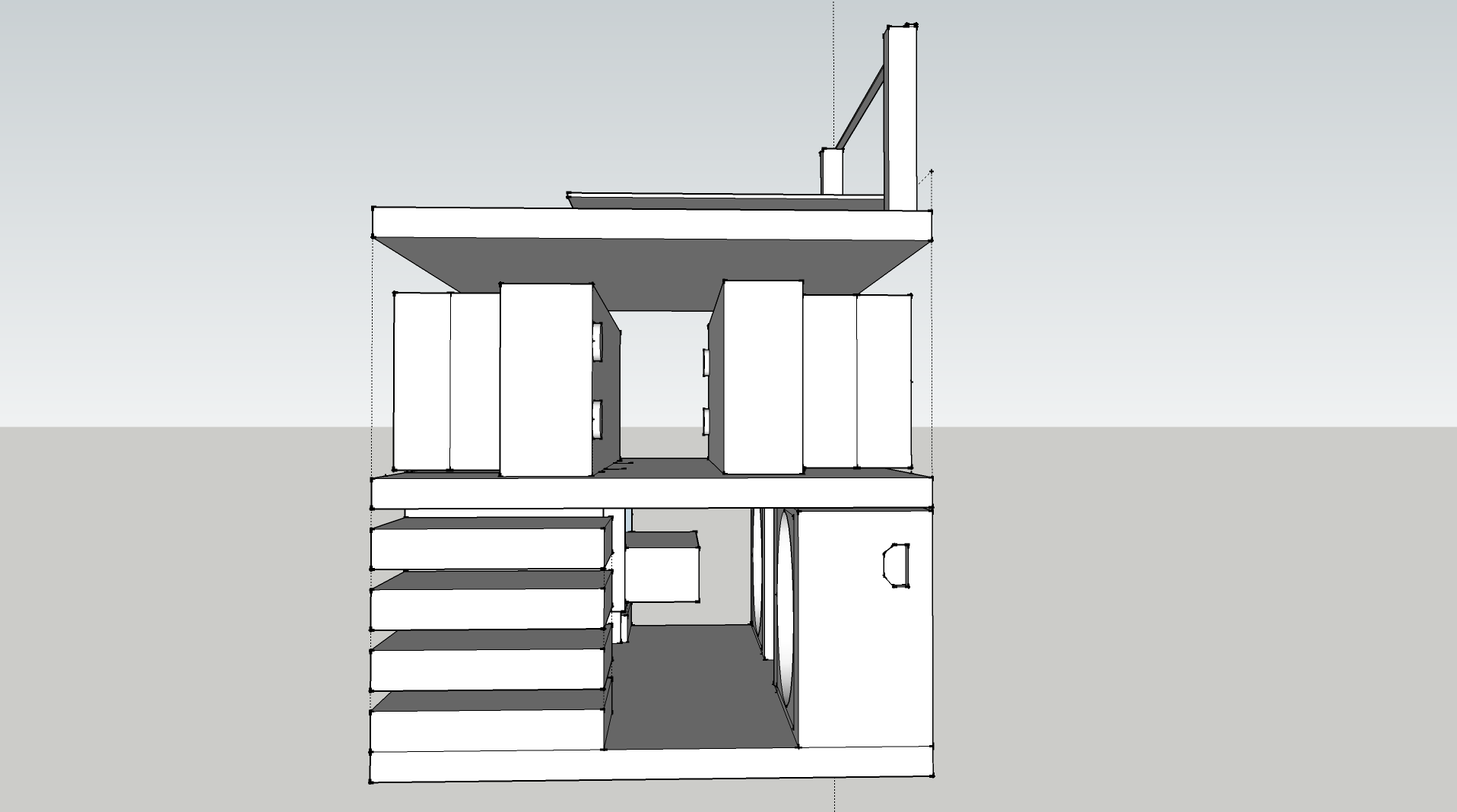 Here is the backside of it. Two power supply at back on tier 1 and the other rad facing back. I lift the mobo actually 1" off the top tier so i have enough room to squeeze in all the insulation for DICE and LN2 run.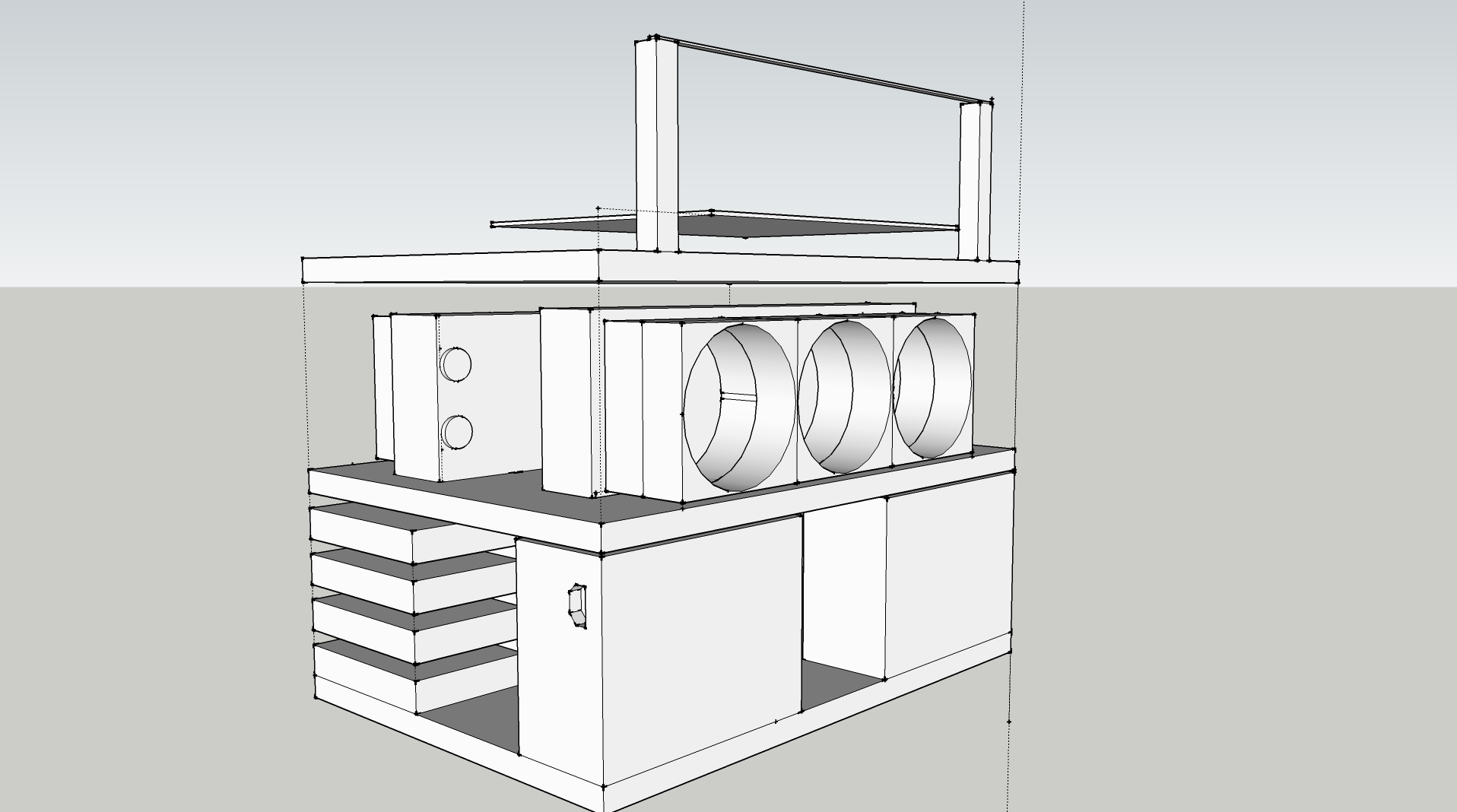 Opposite Back side.
Here a view front top down.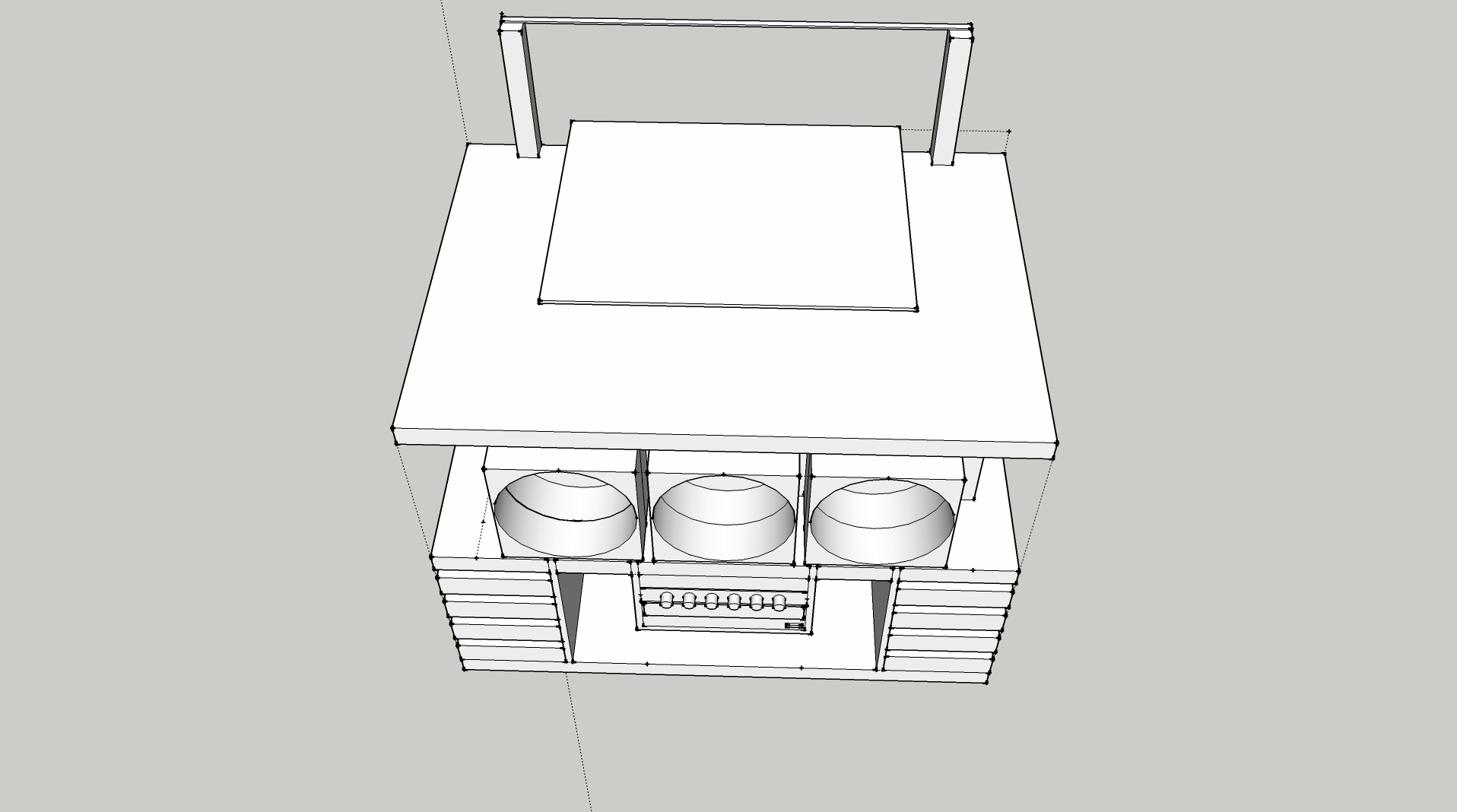 And finally a X-ray shot.
Theres the photos.. I hope i can get this done right.. Modd'd cases before, but never build anything from the ground up. Wish me luck