Discussion Starter
•
#1
•
Custom Exqusisite case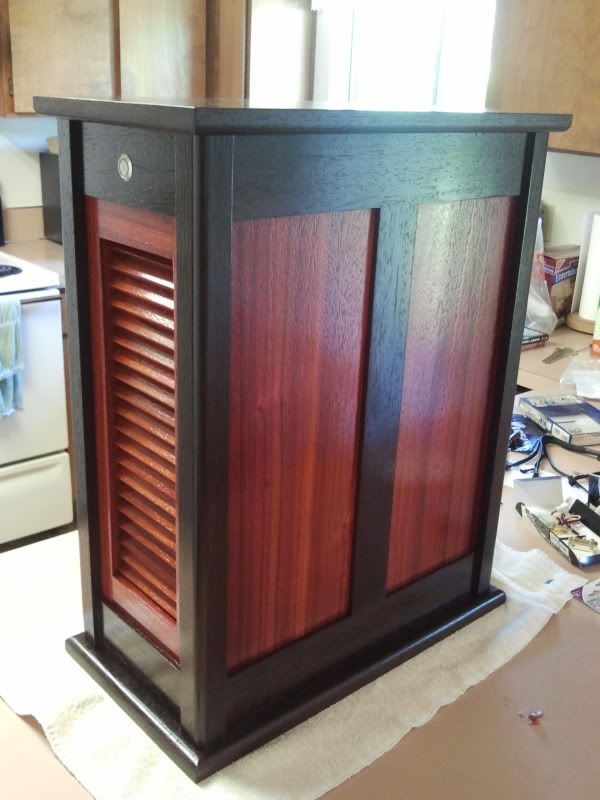 All parts get ready to build it!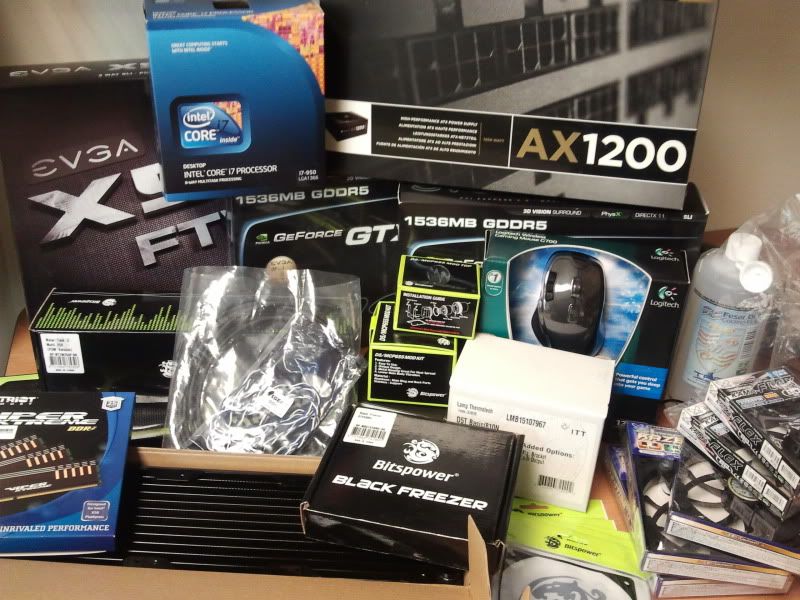 Here Im start with Radiator
Cut aluminum bar for hold reservoir on radiator
paint spray shine black to match the radiator color
Love this 6-32 plug tap
use 6-32 plug top screw it on radiator to fit any 6/32 screw
Put screw insert on wood make easy for mount radiator on it.
Done w Radiator and Reservoir
My wife helped a lot with Stained Glass for side panel door!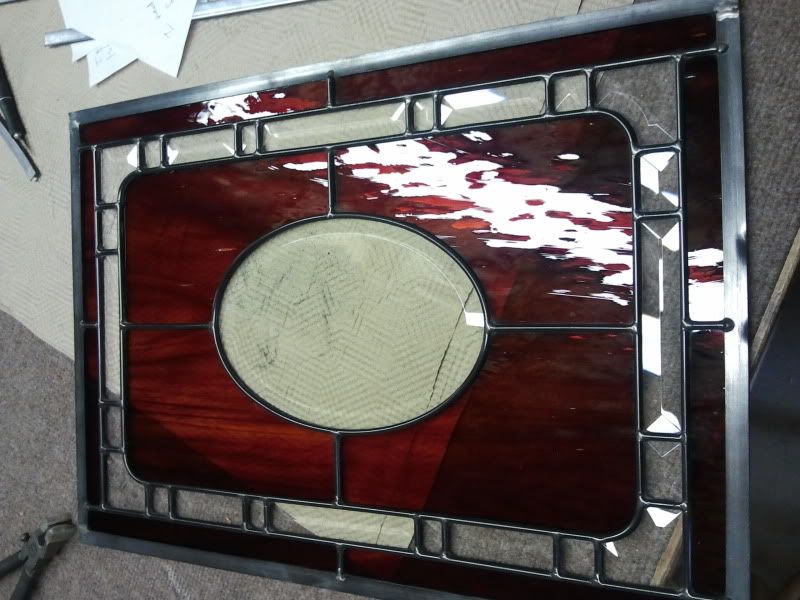 I added LED light strip inside around the edge of Stained glass door.
Add 2 Dual 2.5 to 3.5 bracket on top of PSU for raid 0 SSD, 1tb and 500gb hdd.
Now it is all ready to go!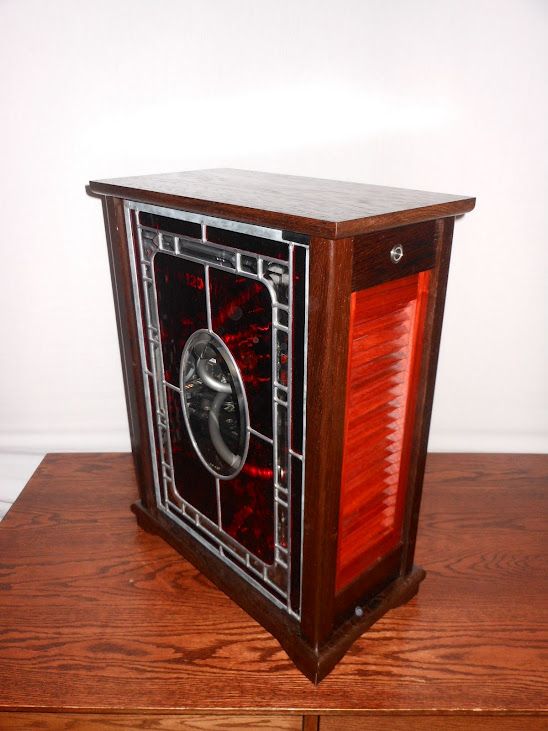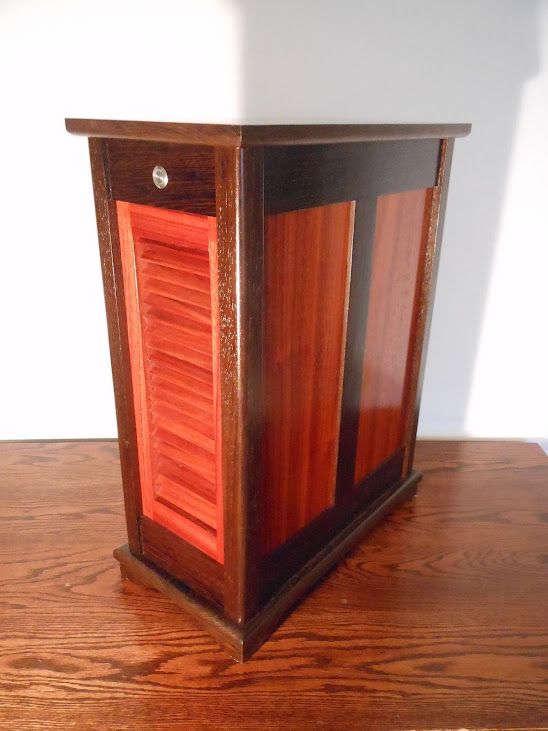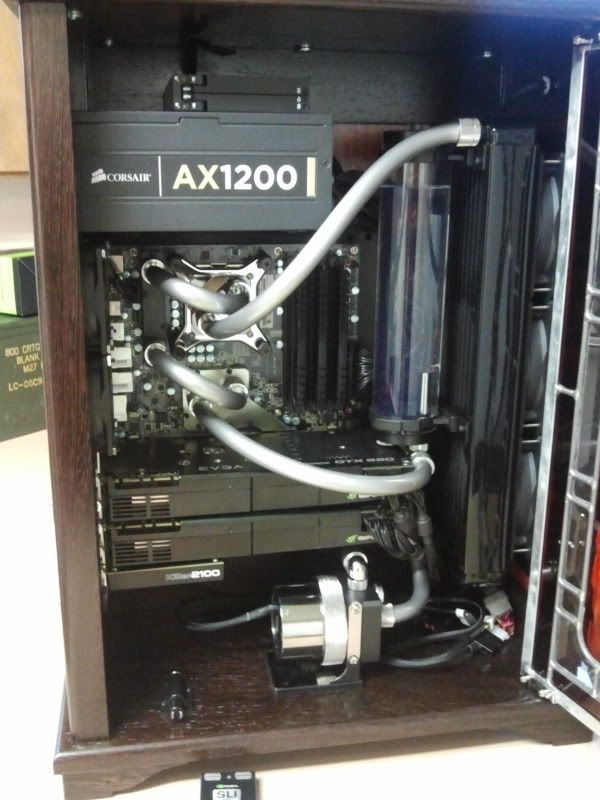 Won Mod contest from CPU Magazine Mad Reader Mod!
Here link:
http://www.computerpoweruser.com/DigitalIssues/ComputerPowerUser/CP____1203__/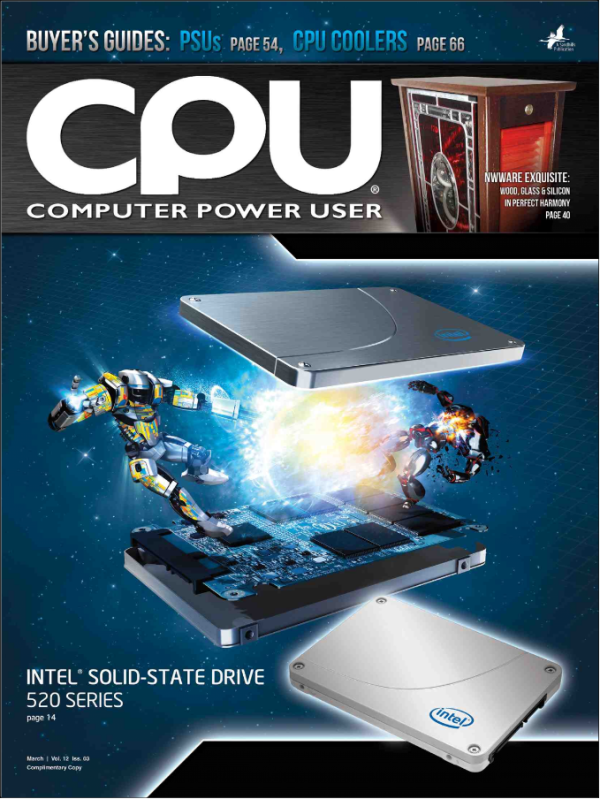 Thanks to Gigabyte for sponsor Motherboard G1 ASSASSIN 2.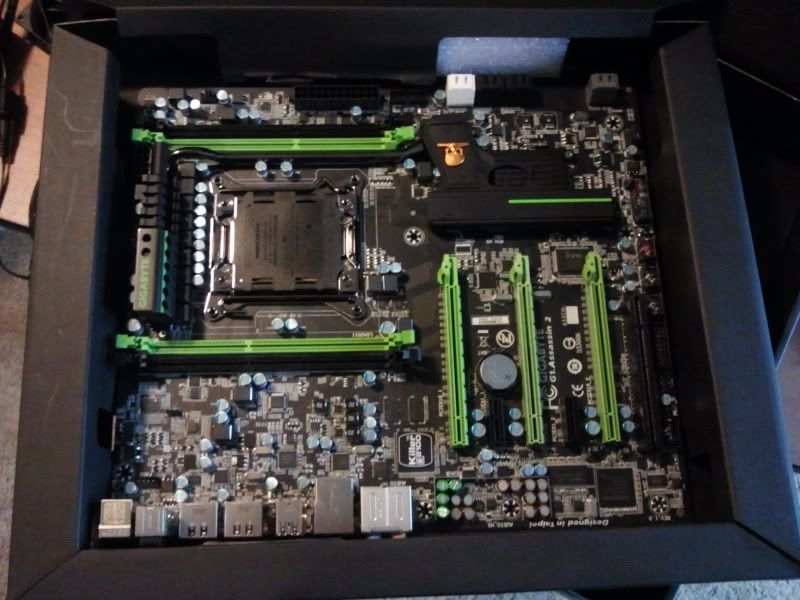 Also I decided to upgrade new Hardware with money that I won from CPU Magazine Mod Contest
2x eVGA GTX 680 SLi
DangerDen LGA 2011 Nickel Waterblock
2x120gb Patriot Wildfire SSD Raid 0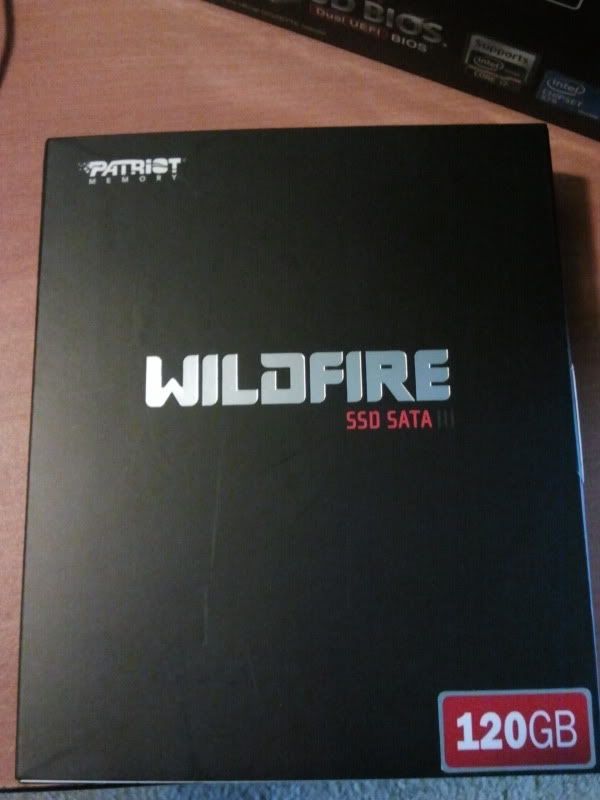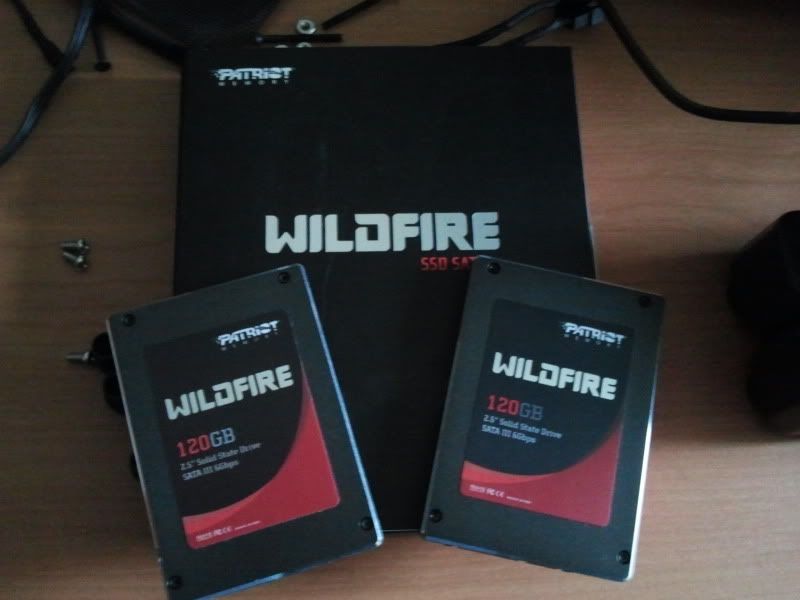 4x4gb 16gb 1866mhz Crucial Ballistix green and red light.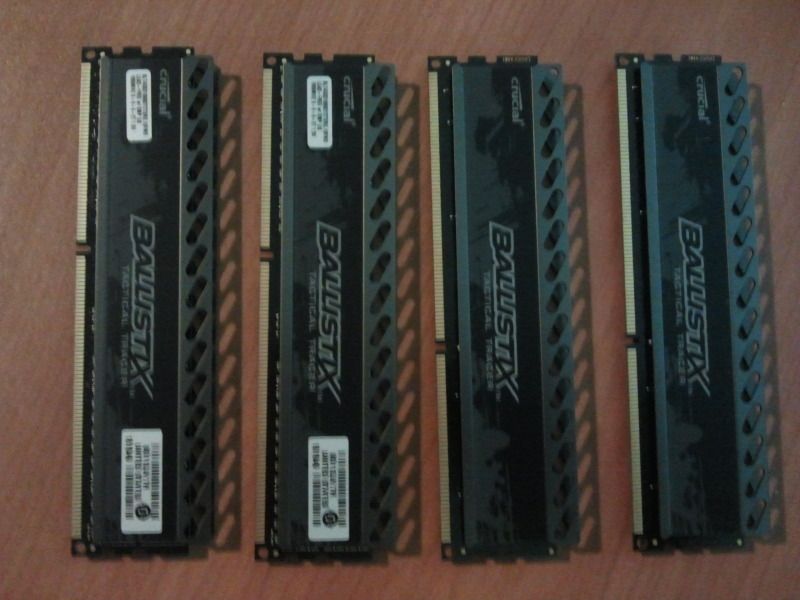 Ready to Build!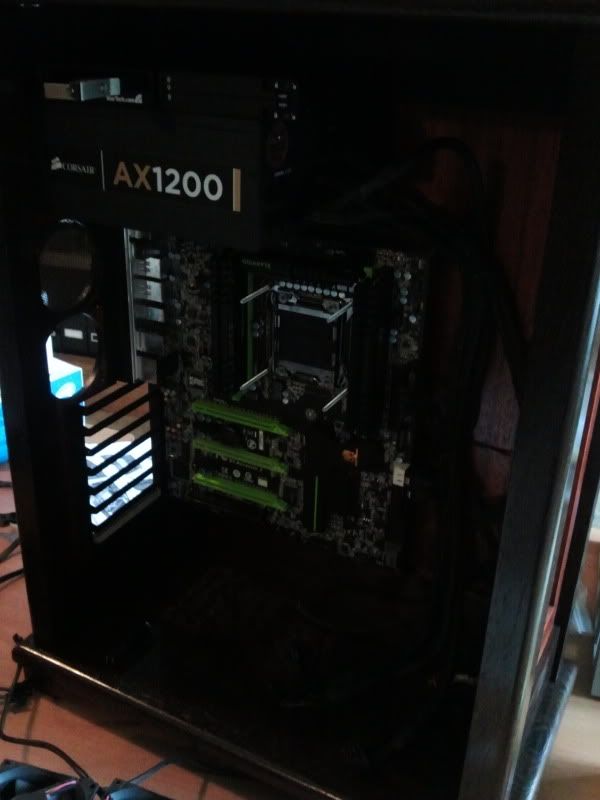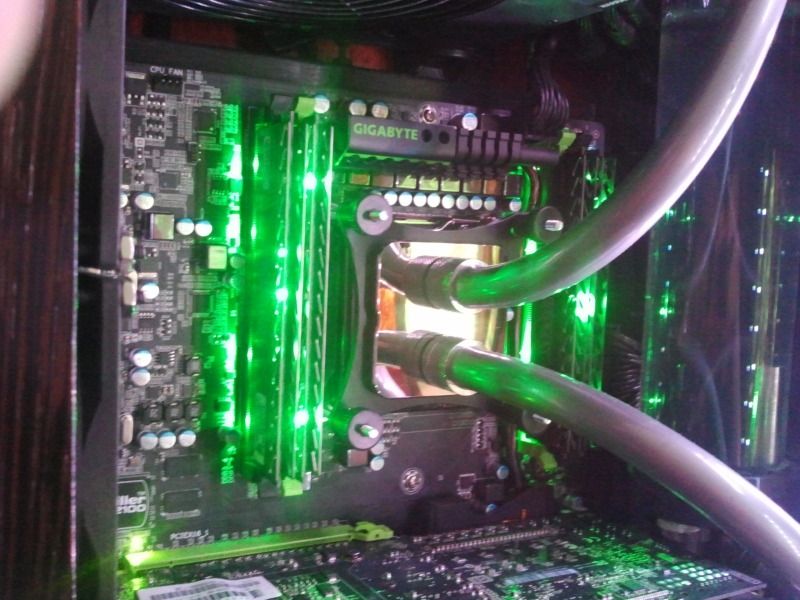 Here my Result
3DMARK11 result:
3dmark.com/3dm11/3049055
3DMARK Vantage Result:
3dmark.com/3dmv/3985088
Will OC bit more around 4.6 to 5ghz later.
My Office.
Thanks for looking! Will upload video on youtube shortly.